When it comes to surfing the internet, we have to rely on a VPN that helps us protect our privacy over the web. However, selecting a VPN service that does not compromise on your privacy and secures your identity from various security risks is not an easy job.
There are different VPNs available in the market but no one comes close to ExpressVPN. When you read the detailed analysis of ExpressVPN, you would realize that the BVI (British Virgin Islands) based VPN service does not store its users' data in any form be it connection or usage logs.
But, if we use a famous VPN service like ExpressVPN, the question comes in our mind: is it legal to use ExpressVPN?
And as expected, the short answer is: it depends on how you use it.
Before answering this question, we have to keep different things in mind. Firstly, you should understand what is assumed legal or illegal when using a VPN. Secondly, it is your responsibility to know the legal implications of using a VPN in certain countries.
Similarly, it is also important to know about the legal issues related to what you transmit over the internet through a VPN. So, let us start discussing these things in detail.
Where can you use ExpressVPN?
You can use ExpressVPN on a wide range of devices such as desktop computers, laptops, smart TVs, smartphones, etc. Interestingly, the app is simple and does not need any rocket science to use.
Although there are complexities like how it works and what it does to encrypt the users' data, it all occurs in the background. As an end-user, you should not go into such details as you have to follow a few necessary steps to configure ExpressVPN on your device.
Let's discuss this example; a VPN masks your original IP address and protects your web browsing, video streaming, downloading, and other online activities. Additionally, you can perceive a VPN as a car you are driving on a highway.
It is completely lawful to drive a car, but the problem arises when you transport unauthorized things in the car. Taking this example into account, using a VPN is fine. But, what type of activity you perform after connecting to it makes a VPN lawful or unlawful.
Similarly, VPNs are considered illegal in a few countries. Therefore, you should abide by the local laws when visiting such countries and refrain from using them. In this situation, you should use the open and free internet available in that particular country.
On the contrary, if a VPN is deemed legal in some countries. You cannot still use it for cybercrimes, copyright infringement, and other illicit objectives.  In short, you may install ExpressVPN apps on your preferred devices, be it desktop PCs, laptops, smartphones, etc.
That said, it is the encryption or usage of ExpressVPN that can be worrisome.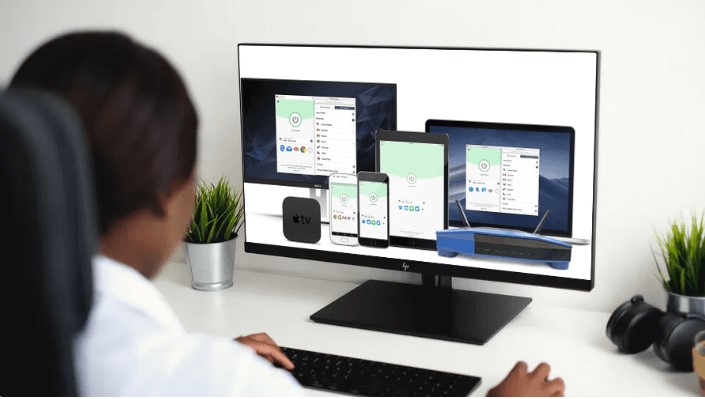 What are you sending or transmitting?
This is another interesting thing that might raise eyebrows or create a red flag for concerned authorities. You should not visit illegal websites and send illegal files over the internet to other users when connected to ExpressVPN.
If you are performing unlawful activities with ExpressVPN, you can find yourself in the hot waters. Likewise, if you download a prohibited software through ExpressVPN, you would be held responsible for this activity, not ExpressVPN.
This is because using a VPN for the right reasons is in your own hands. After all, it is your choice whether you choose a VPN for legal activities or you rely on a VPN to hide your wrongdoings.
Why is ExpressVPN used?
Organizations and people prefer to use a reliable VPN such as ExpressVPN. When they use this impressive VPN service on their desired devices, they can remain safe and anonymous over the web.
Moreover, they can bypass security risks like hacking, phishing, privacy invasion, data theft, and others accordingly. Above all, people are bound to use ExpressVPN when they need to use public Wi-Fi networks while traveling or on the go.
As a result, their personal data remains safe and encrypted. Apart from this, cyber goons like hackers cannot keep an eye on what they do over the internet. Luckily, ExpressVPN is a no-log VPN, which means third-party advertisers cannot collect information about you as it does not keep a log or store its users' information in the first place.
It is safe to say that there is no harm in using ExpressVPN because people are using this BVI (British Virgin Islands) based VPN service to secure their digital whereabouts online.
Wrapping Up
Summing up, ExpressVPN is perfectly legal to use as long as you use it for all the right and legitimate reasons. Therefore, you should not use ExpressVPN or any other VPN service to hide your ISPs and law enforcement agencies' illegal activities.
Otherwise, you may face the consequences in the shape of legal troubles. Hence, it is better to stay legal and use a VPN like ExpressVPN that takes all the required steps to improve your online privacy all by lawful means.