Lionel Messi will start 2021 as a Barcelona player. Five months ago, that looked unlikely. By now, everybody knows the story of Barcelona's tumultuous 2019-2020 season, which ended in humiliation in the Champions League, Messi handing in a transfer request, and club president Josep Bartomeu resigning in order to appease the Argentinian legend. When Messi handed in his transfer request, almost every sportswriter in the world appeared to be convinced that he would join his former manager Pep Guardiola at Manchester City in the English Premier League. That talk went quiet when Messi confirmed he'd stay at the club in order to avoid the prospect of taking them to court to secure his freedom, but it never went away completely.
It still seems likely that Messi will leave the club at the end of the current season. New manager Ronald Koeman is already struggling in the role, the club is a long way adrift from the top of La Liga, and their performances in the Champions League are little better than they were last term. The 33-year-old forward has said many times in the past that he doesn't have the time to hang around waiting for yet another rebuilding project, and some senior voices within the club have said the Catalan giants can't really afford to keep paying his astronomical wages. When he committed to staying at the Nou Camp at the start of the season, he was referring only to the season ahead. After that, it seems to be inevitable that Messi will be gone not just from the club but from Spanish football in general. His destination, however, might come as a surprise to most people.
In recent interviews, Messi has made it clear that he won't decide on his future until the end of the current campaign. That means that any club who tries to make an approach for him in January – which would be legally permissible as he enters the final six months of his contract – will be wasting their time. Manchester City is still believed to be interested, but questions remain about whether a move to the faster pace and more physical demands of the English Premier League would be a smart decision for a player who would, by that point, be 34 and beginning to slow down. The possibility of Paris Saint Germain has been floated recently, and the slightly lower demands of the French league might be more appealing to the veteran. Like Manchester City, PSG has the money to pay the high salary that Messi would be expected to demand. Messi, though, took the world by surprise last week when he announced that he might be more inclined to move to a club in the USA's MLS.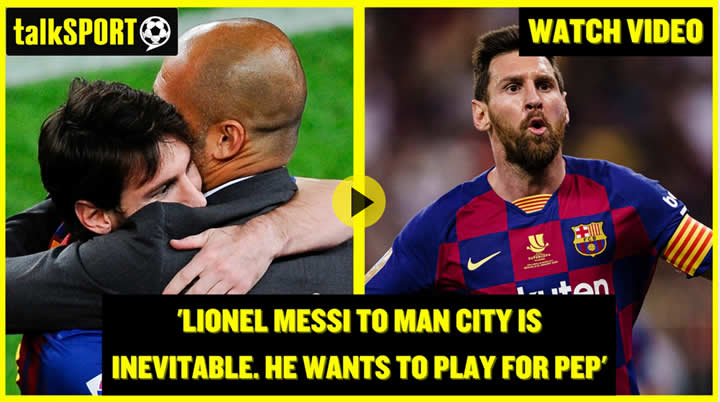 Messi's wording was vague, and perhaps deliberately so. He didn't confirm whether he intended to play in America as his next move or just as somewhere he'd like to go before he eventually retires. Without intending any disrespect to the North American league, its reputation abroad is as a place that once-great players go to earn one last big payday before they retire. The majority of big-name players who go to the USA do so in their mid-30s when they've started to slow down and struggle to keep up with the demands of Europe's top club competitions. The one exception to this is Zlatan Ibrahimovic, who joined LA Galaxy after suffering a severe injury while at Manchester United and feeling that he couldn't rediscover his best form. He later came to realize that he had more left in the tank than he'd initially suspected and rejoined AC Milan in Italy. To some commentators, though, the fact that Messi is even thinking about America might be an admission from the legendary forward that his best years are behind him.
Messi is often compared to Cristiano Ronaldo, and perhaps unfairly so. Both can claim to be among the top three players who ever lived, but Ronaldo – almost three years older – is a superior athlete even if he isn't a superior footballer. Ronaldo still plays at the highest level in Italy and has won titles there, in Spain, and in England. He's not yet showing any signs of passing his peak and might conceivably continue playing until he's 40. Messi has never spoken of any such desire. He gave his whole career to Barcelona, and despite last summer's wobble, he might have decided that he wants to end his career at the highest level that way rather than spending a season or two elsewhere, with the risk that he might be judged as being lesser than he once was. He'd be hailed as a hero in America, and his reputation wouldn't suffer no matter how he performed.
It's also fair to say that Messi has never courted the attention of the press in the same way Ronaldo has. Ronaldo is a brand as much as he is a footballer, with a clothing range and a high media profile, and a constant desire to be in the spotlight. It's Ronaldo, not Messi, whose likeness appears in the globally-popular "Striker Goes Wild" slots on casino website. Lionel Messi doesn't do marketing. You'll never see an official Lionel Messi game at an online slots website. In fact, the only connection you could make between Messi and that world is that when he does eventually sign for another team, that team will feel like they've won an online slots jackpot when the proceeds of their shirt sales start to roll in. No matter how high his wages are, the revenue that comes with his signature is likely to be much higher.
Perhaps Messi will move to the MLS when this season is over, and perhaps he won't. Maybe he'll go to France and join PSG, or maybe he'll do what was initially expected of him and join Manchester City after all. Only he knows what's in his mind at the moment, and he's made it clear he won't be confirming anything until this season is in the books. Until then, Barcelona fans should make the best of the time they have left with their greatest-ever player. An incredible era is coming to an end.