Virtual Reality is increasingly becoming popular, and it looks like this type of gaming technology has a lot in store. Over the years, a lot has changed in this industry, and many developers have come up with various new ideas that have given the industry a fresh breath.
One of the hugest, and the most popular idea is live casino gaming, but as technology advances, many ideas continue to come up.
One such concept is virtual reality. With it, you will be allowed an opportunity to play in a real land-based casino with the assistance of a live video connection.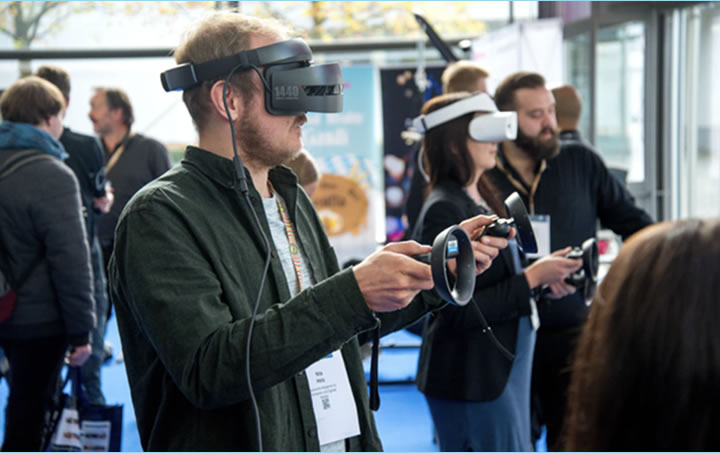 For example, once you embark on playing a game such as live blackjack, or live roulette, you will be able to chat with the real croupier present at the gaming table.
Additionally, you will be able to see bets from fellow players who have joined you. You can chat with them too! This smart technology creates an impression similar to that of a real-life casino.
Understanding Virtual Reality
Virtual reality (VR) is a form of computer technology that uses software to produce sound, images, and other vibrations so as to create an imaginary environment or setup that resemble the real one.
The main aim is to simulate the user's physical presence on it, and they are able to interact with the objects (including space) present on it.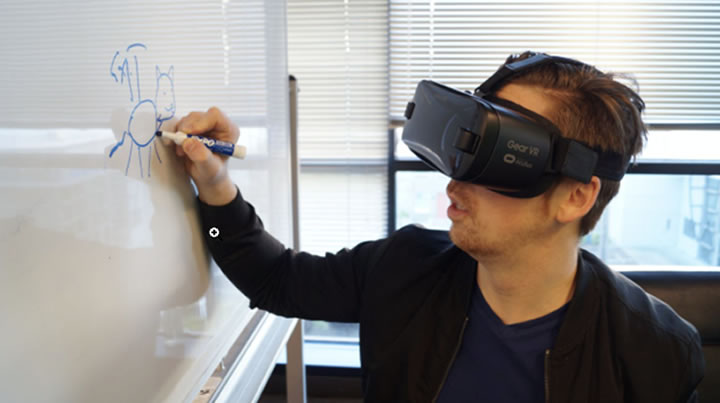 With the virtual reality equipment, a player will be able to "move about in it" and even "look around." VR has also earned a new phrase as an "immersive, interactive experience generated by a computer".
VR As Part of Online Casinos
In the recent past, we have seen several game developers embrace the idea of Virtual Reality technology on their games.
Providers like NetEnt and Microgaming are testing this technology, and it is just a matter of time before many others join in. VR casinos are projected to take over online gambling. In future, it is possible to see gamers enjoying table games, slots, and poker in a more "real-life setting". Just like its already happening on live casinos. This type of technology will make online gaming a highly interactive industry.
Items You Need Before Playing on a VR Casino?
Headgear may not be necessary important while using this technology. With the VR game/environment, the online casino realities are usually displayed on a projector screen, a computer monitor, a virtual reality headset or in other cases a head-mounted display (HMD).
However, there is a particular gear that is being developed, and it will provide players with a more immersive, and enhanced gaming experience.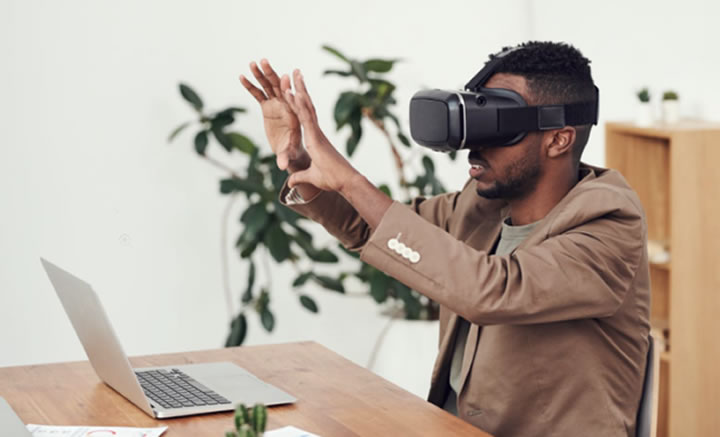 Augmented Reality
AR simply refers to a live direct or indirect sight of a physical, real-world environment that has augmented elements. This happens via computer-generated efforts like graphics, sound, GPS data, or video.
A good example is an AR Helmet that is designed for construction workers, and one that is capable of displaying details of the construction sites.
AR for Online Casinos
AR can also be very beneficial to an online casino, and one such way is through adding interactive ideas to real-life events. Some of these events could be sports, festivals, or even concerts.
With the help of AR, information and details about the environment and its contents are covered in the real world.
When it comes to online casinos, it's pretty much the same, and it means that there are some online casino games that players can access in their current environment, and these are only available for them. Such games will provide a very personal betting experience, and on different environments.
Conclusion
Whether VR or AR, smart technology is the next big thing, and especially for online casinos. It will be a great experience for online gamers, who will get to experience a whole different thing.