Choosing a riflescope can be quite challenging, considering that there are many options on the market today. To make the task easier, you can narrow down your list to the most reputable brands.
Now, one of the best choices that you can have is the Nightforce SHV. This scope is ideal for those who are looking for good value in a small package. But like any other game hunter or shooter out there, you need to make sure that each of your equipment is perfect for your needs.
In this article, you will know if the SHV is a perfect option for your next riflescope.
Are Nightforce SHV Riflescopes Good?
Designed and engineered by one of the leading rifle scope manufacturers in the world today, the Nightforce SHV is a practical solution to a broad range of applications, from target shooting to big game hunting. With its 3-10x magnification range, 42-millimetre (mm) objective, and intelligent reticle, it lets you experience absolute comfort and precision while you are on the field. The SHV family was even awarded by Sporting Classics Daily for excellence in 2015.
The unique features that make the SHV unique to other riflescopes are:
Fast focus eyepiece
Fixed 125-metre (m) parallax
Fixed analog illumination (for illuminated models)
Side parallax that can be adjusted from 25 yards to infinity (only for the non-illuminated models)
Capped .25 minute of angle (MOA) adjustments
30mm body tube
Who Should Use the Nightforce SHV
The SHV delivers reliable and repeatable performance. It can be used for a wide array of applications, including long-range target shooting, big game hunting, and varmint hunting.
It is also durable and can compare to higher-end Nightforce scopes, such as the Nightforce NX8 Australia gun shops sell today. However, it comes at a more affordable price.
So, generally speaking, the SHV is a good option for those looking for high precision and accuracy in a smaller and more economical package.
How the Nightforce SHV Improves Your Shooting Skills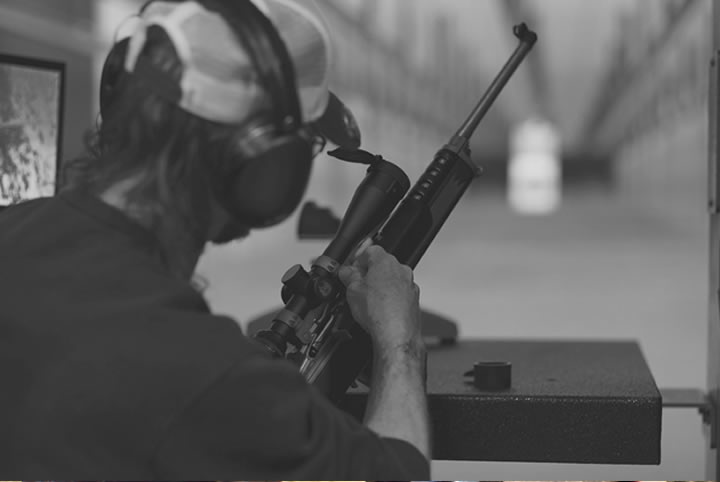 The SHV can truly help, especially if you are still honing your shooting or hunting skills. This is possible through these special features:
Greater stability – With its strength and high resistance, point-of-impact shifts are no longer a problem when you are shooting in rough conditions.
Better diopter adjustment – The SHV's European-style fast-focus eyepiece makes it easier and quicker for you to adjust the diopter.
Excellent resolution and low-light performance – The objective lenses of SHV riflescopes are highly optimised, so they provide better accuracy when shooting at low-light conditions.
With the right Nightforce rings Australia gun shops offer, the SHV will have a solid platform, giving you maximum performance out of your rifle.
Nightforce SHV vs Nightforce NXS
While the Nightforce NXS and SHV have similar capabilities, there are a few features that make them slightly different. For example, the highest power range capability offered by current SHV models is 5-20, while it is 5.5-22 for the NXS series. The SHV also uses the ZeroSet turret, while the NXS uses the ZeroStop turret.
As for the reticle, the SHV uses Forceplex, which is a traditional duplex style reticle. But if you are more of a long-range shooter, then the NXS is a better option, with the more sophisticated NP-2DD reticle.
As for the weight, the SHV scopes are generally lighter than their NXS counterparts.
With the more advanced features, it comes as no surprise that the NXS series is more expensive than the SHV series.
But again, these two families of riflescopes general have similar capabilities. So, if you are still honing your skills and has to upgrade equipment in the future, it would be best to choose the SHV for now.
Where to Buy the Nightforce SHV
If you are buying a Nightforce SHV riflescope, then it would make better sense if you buy it from a shop that is authorised to sell such a brand. This way, you can assure yourself that you are getting genuine pieces at the right prices. Aside from this, you will also receive quality customer support even after you buy your scope.
For more information on firearms, riflescopes, and other shooting supplies, browse our site!