As the race of advanced streaming services continues, new players are emerging in the market. After the recent launch of Disney+ and HBO Max, NBC Universal entered the battleground with its brand new streaming service, Peacock TV.
On January 14, 2019, NBC Universal, a COMCAST subsidiary, announced that it would be launching an OTT (Over The Top) streaming service in 2020, and by July 15, 2020, It was in the market.
The service gives you unpaid access to hundreds of movies and thousands of shows with its free but ad-supported tier. Currently, it is only available in the US and has a customer base of around 22 million users as of October 2020.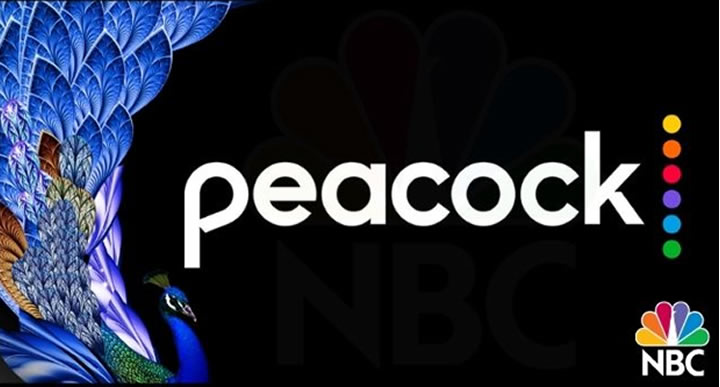 Price & Free Trial
As our pockets are tights during the corona pandemic, it's a great step from NBC Universals, offering a free feature in Peacock TV containing over 13,000 hours of ad-supported free content.
The free tier includes some of the best content from NBC Universals and a very few episodes of its originals, while most of them are hidden inside the paid version.
Their other two paid tiers include 20,000 hours of content with complete episodes of Peacock Originals. These include a $4.99 subscription package, which offers the entire library with ads.
There is a premium upgrade of $9.99. However, you will still see a few ads of their originals and upcoming movie trailers with their $9.99 subscription.
Moreover, you even have a 7-day free trial available to access premium content on Peacock TV. Still, you can't expect it to stay forever, just like other VoDs, who removed their free-trials after gaining fame.
NBC Peacock Channels & Content Library
Live broadcasting from MSNBC, CNBC, and Sky News will be available for the premium subscribers of Peacock TV along with a massive library of TV shows and films, including 1980's NBC TV shows.
NBC Universal is producing originals that will be exclusively available on Peacock TV. The adopted novel "Brave New World" and an old NBC Universal series "Saved By The Bell" are already released.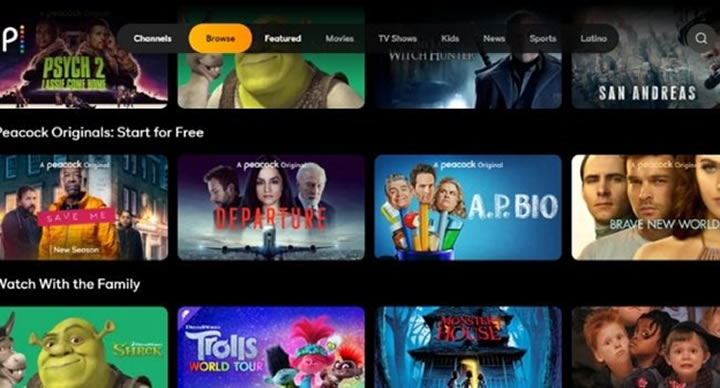 Introduced in 1912 and being one of the oldest film studios, NBC Universal has an extensive archive of movies and TV shows added to Peacock gradually in the upcoming years.
Some of the channels that will be broadcasted live on Peacock TV include Chrisley Knows Best, SNL Vault, Laugh Here, The Bob Ross Channel, Unsolved Mysteries, and more!
Peacock TV Apps and Devices
You can stream NBC's best titles on various Apple and Google devices, including iPhone, Mac, iPad, Apple TV, iPod Touch, Android Phones, Tablets, Android TV, and Chromecast.
It is also available on game consoles like Xbox One and PlayStation 4. Initially, Peacock TV wasn't available on Roku and Fire TV. However, Roku is now on the list of compatible devices with Firestick users still awaiting their version of the Peacock app!
Launch & Expansion Outside the US
Peacock TV was officially launched in July 2020, however, a preview of its platform and content was released before on April 15 for its Comcast's Xfinity X1 cable and Flex streaming audiences.
Some officials at Peacock TV had confirmed the international broadcasting of the service, yet the timeline for its Expansion is not decided.
However, if you look at the global Expansion of its competitors Netflix, Disney+, and Amazon Prime, there is massive potential for Peacock in other regions of the world.
What Happens to NBC Programming on Hulu?
Hulu was initially released in 2007, as a joint venture between 'News Corporation' and 'NBC Universal', owned by Comcast, but later on 'The Walt Disney Company' entered as a stakeholder.
Currently, Hulu is majority-owned by The Walt Disney Company, and NBC has a 33% stake in it. Like Peacock TV, it is only available in the US. However, you can still unblock Hulu outside the US with a VPN.
Recently Comcast has signed an agreement to sell its 33% Hulu's stake to The Walt Disney Company, and it will be entirely acquired by it as early as 2024.
This deal included terms that the NBC content will be streamed both on Hulu and Peacock TV simultaneously for now, and by 2022, NBC will have the right to cut off most of its content from Hulu.
Wrapping Up
Peacock TV hosts some of the best content from NBC Universals and its subsidiaries. If you love to watch free content and have no problem with ads, Peacock TV is for you. While it lacks new content and originals than other VoDs, we project that new titles will start appearing soon enough!