Are you a first-time traveler and don't feel comfortable travelling without an expert guide? Or you maybe want to spend time with a variety of different people you've never met before as you all explore new countries and regions of our beautiful world? Either way, organized tours would be the perfect travel style for you. Aside from those reasons, there are also a few other motives for travelling on organized tours.
Affordable trips
If you're travelling on a budget, you should consider joining some of the great group tours. Not only will you pay less, but you won't have to worry about buying tickets and making reservations for various museums and other attractions around the destinations. With a good travel company, you'll get delicious meals, great accommodation, transportation, and excursions and all for much less money than you'd pay if you were travelling on your own. Arriving in a new city without booking accommodation first can break the bank, so look for organized tours instead of making unnecessary expenses.
The experienced guide always with you
With an organized tour, you get an experienced guide who'll know exactly which places are worth visiting and where you should spend more or less time, allowing you to make the most of your visit without wasting time anywhere. Tour guides always know where you can get good food or treats and which stores are open at the time you're there, so you can maybe enjoy some cheap shopping while you're on the road. Furthermore, you'll learn so much more from a guide than from a pamphlet you can pick up on your way from one landmark to another. A well-taught and knowledgeable guide will lead you through the history step by step with interesting facts and funny stories in between.
Travel in a group
If you're an extrovert who enjoys being surrounded by a multitude of people every day and making new friends on a daily basis, organized tours will be your cup of tea. Your unforgettable journey can start already on a bus tour Montreal to New York and then continue for the next few days while you stay in New York and wherever else your itinerary has you booked for. You will meet like-minded travelers and maybe even make friends for a lifetime. The love of travel, discovering new cultures, adventurous activities are just some of the interests you might share with other travelers, which will make you connect instantly and spend a fabulous trip together.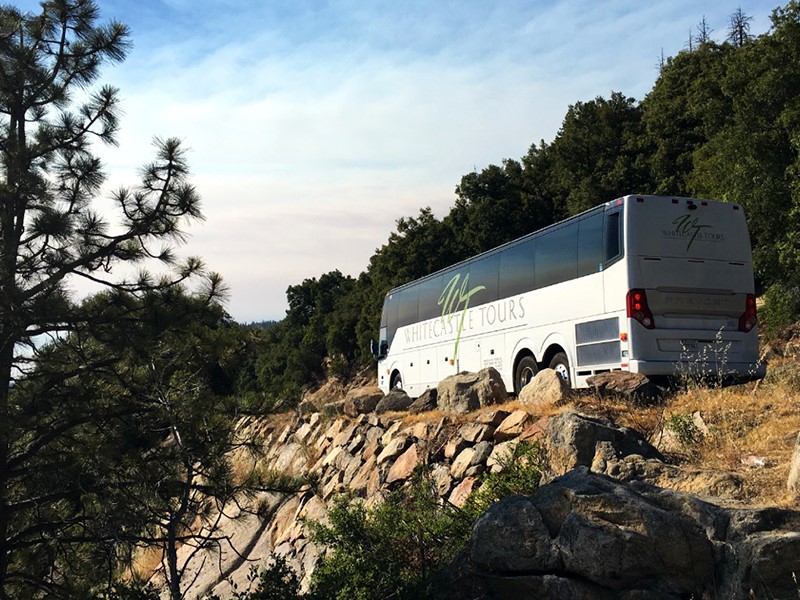 Have the itinerary ready
Some people just don't like to plan their itineraries or they're simply not organization-savvy. This is another reason for you to choose organized tours and have every day planned out for you with the best possible offer of attractions and sights. Not only will you not have to lift a finger weeks before the trip to plan everything, but you also won't have to worry about making it to the museums or shops because with a pre-planned itinerary, you'll know when everything is scheduled for and all you'll have to do is set your alarm clock in the morning to wake you up for your first activity.
Great for first-timers
For all the people who haven't set a foot out of their hometown, organized tours will be the best option for travelling. If you don't know your way around the new place and you don't even know where to begin with the sightseeing, being a part of organized tours will make the trip less of a hassle for you.  Not knowing the language, for example, can be very stressful and it can prevent you from communicating well with the locals, which is why being a part of an organized tour is a much better option. Your guide will be like your security blanket and you won't feel like you're so far away from home. After going through your first trip, you might feel freer to take out on another one all by yourself.
Travelling on organized tours has a variety of benefits. From meeting new people to spending less money and having a knowledgeable guide to tell you all about the history and culture of the new destination, booking an organized tour will offer you the most of your trip. You won't miss out on any key points and you will be prepared for future trips when you might wish to travel independently.