Saree is a traditional garment worn in India and various South Asian countries. It is sought for its unique prints, color, and motifs. In India, a saree is not just an attire it is an emotion.
In many families, these sarees are passed down for generations through family members. They are a symbol of culture and heritage. Women love sarees unconditionally and cherish wearing them for the grace and beauty it exudes.
Want to stand out of the crowd? Want to be the showstopper at your best friend's wedding. Want to channelize your inner goddess? All you need is a beautiful saree draped in perfection.
India is a treasure trove of sarees, from timeless  Kanchipuram to royal Banarasi silk saree. India offers a wide collection of exquisite sarees. Right from the motifs. the colors and borders, no two saree is the same.
Are you an ardent saree lover? If yes, then you're at the right place. In this article, we discuss famous Indian silk sarees and tips to buy a perfect saree.
 11 sarees you MUST have in your collection
Kanchipuram silk: it is an evergreen classic handwoven by the artisans of Kanchipuram, Tamil Nadu. This is a popular choice among the brides in southern India.
From temple visits to weddings, you can flaunt this sheer elegance anywhere anytime. The vibrant color, huge border, and gold motifs are sure to owe you a lot of compliments.
Lucknowi chikankari: these sarees are breezy and elegantly embroidered masterpieces originated in Lucknow, Uttar Pradesh.
It is lightweight and easy to carry and it is available in different colors. You want something simple yet chic, then all you need is this gorgeous chikankari saree.
Banarasi Silk Saree: This is a beauty that originated in the land of Varanasi, Bihar. It is a splendid piece of richness and royalty and ideally worn for festive occasions and weddings.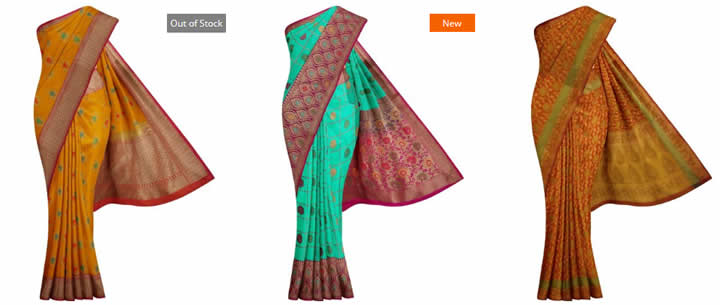 This splendor is likely to channelize the goodness in you. Considering the quality and durability, the Banarasi silk saree is worth the investment!
Kadavu saree: It is a sheer grace from god's own country. This saree is made of cotton with golden zari. It is also known as settu saree or mundu saree. Pair it up with kohl-rimmed eyes, golden jhumkas, and teleport yourself to the picturesque locales of Kerala.
Chanderi silk: this classic is from Madhya Pradesh. It oozes elegance and grace in every way. Chanderi is available in abstract prints and refreshing florals. Ideal to be worn for office and small gatherings. This is a must-have for any office going woman.
Mysore silk: As the name suggests, this delicate masterpiece is from Mysore, Karnataka. it is preferred for its lightness and flowy texture.
Mysore silk is a blend of silk and zari. Of late, these sarees are available in delicate embroideries and patterns. This is the best bet for the minimalists out there.
Uppada silk: this silk saree originated in the Godavari district, Andhra Pradesh. It is popular for the light drape and delicate motifs. These sarees are made from the traditional Jamdani method.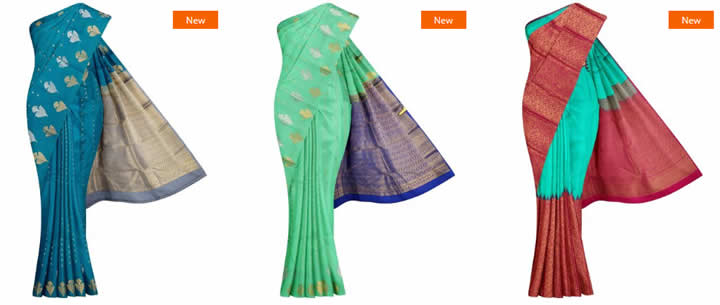 They are preferred for their grandeur, translucence, and lightness. You wanna be the cynosure of all eyes? Then uppada silk is just for you!
Bandhani silk: this is a saree made by an ancient tie and dye method started by the Khatri community of Gujarat. This stunner is available in vibrant dark colors like green, brown, purple, and red.
It is made of silk and cotton fabrics and ideal for the summers. The geometric patterns like dots, squares, waves, and motifs add up beauty. This gem of a saree is not to be missed in your collection.
Baluchari silk: This classic is from West Bengal. In this saree, mythological scenes from epics like Ramayana and Mahabharatha are woven in the pallu of the saree. Owing to the complexity and the dyes involved, it is one of the most expensive silk sarees in the world.
Paithani silk: This silk saree is from Maharashtra. Paithani silk is worn by Maharashtrian brides and it is popular for its vivid hues. The golden and silk threads add to the richness.
It is characterized by golden brocades, animal motifs, and peacock motifs.it takes about six to twelve months for the artisans to weave a single Paithani saree.
Sambalpuri saree: it is a handloom saree that represents the culture and heritage of Odisha, these sarees are made by tie and dye technique and intricate weaving. It is known for its elaborate designs, geometric shapes, and traditional motifs.
Tips to buy your dream saree
Consider buying from the place of origin. Example: Mysore silk from Mysore.
Buy the saree from a trusted dealer
Choose a fabric that flatters your body type
Invest in good quality fabric
Pick the right color
Pay attention to the prints and motifs