Roller cone bits have been used for over 100 years to drill for oil and gas, also for water bore drilling, and also for geothermal drilling around the whole world.
For many and many years this industry has lacked innovation for roller cone bits that it desperately needed. Technology has stagnated. The industry development was under threat. Until this moment.
Because not it is time for a new standard in performance and reliability.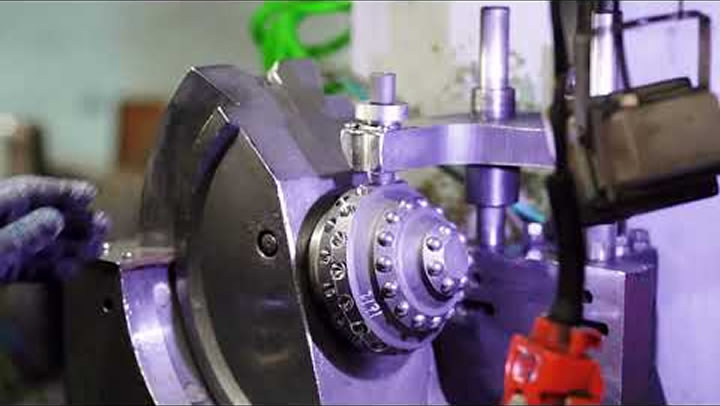 We want to introduce you to Halliburton StrikeForce's advanced roller cone technology.
The StrikeForce drill bit is an advanced roller cone bit platform designed and developed through the DatCI process to deliver reliability, performance, and improved cost per foot.
The technology starts at the molecular level where special coatings and grease are developed to improve bearing load capacity and improve seal life improving durability.
Dual high-performance seals are crafted with a unique geometry to optimize the internal contact pressure reducing seal friction and heat generation setting the standard for dependability.
Halliburton roller cones are an innovative solution that expands where and how rock bits are used.
The strikeforce roller cone drill bit even looks different the contoured arms that make up the bit body create directed flow channels. True dual independent pressure compensators increase the reliability of the dual seal system.
The flow provides lifting surfaces that efficiently transport rock fragments away from the bit cutting structure and move them up to the wellbore increasing drilling speed.
This advanced roller cone technology is powered by the proprietary design at the customer interface service known as DatCI.
The powerful customization process is performed by local experts with unique application knowledge allowing for a truly optimized drilling solution to be developed specifically for the challenge at hand.
Advanced algorithms power the energy design balanced cutting structure development.
This process eliminates drilling inefficiencies and optimizes the drilling performance through unique application-specific cutting structures.
The benefits of this technology are the following: bearing and seal reliability, increased bit revolutions application-specific solution, and increased bit cleaning.
StrikeForce also uses Halliburton's Mechanical Pressure Compensation system to enhance the seals and bearings' durability and
Energy Balanced Bit Technology to optimize cutter placement, minimize vibration, equalize load, and enhance rock removal.
StrikeForce Drill Bits use advanced roller cone technology to optimally drill through any formation hardness reducing cost per foot and increasing reliability.
When the drilling application demands a roller cone bit you know you can count on the most durable, dependable, and fastest roller cone bit on the market. StrikeForce is the advanced roller cone technology next generation.
A technology that will never let you down and will serve you for many years.
***
Source: Glubur