Everything comes at a price. Especially education overseas. The hefty tuition fees of foreign universities is not something everyone can afford thus leaving students at the short end of the stick. Many times, parents are not left with any other option than to dip into their personal funds, retirement funds, or liquidate assets. For those students and their parents, an education loan for abroad studies is a boon helping them to realise their dreams.
WHY LOANS ARE A GOOD WAY TO FINANCE FOREIGN EDUCATION?
Education loans for foreign studies provide much needed relief to parents and make it easier for students to pursue education abroad. A foreign education loan covers all the expenses related to studying abroad like admission fees, tuition fees, examination and library fees, cost of computer, books and other equipment, travel expenses, and health insurance. It is better to avail education loans for abroad studies so as to safeguard  the retirement plans and avoid disturbing the contingency funds. The benefits of a loan also include tax deductions on the interest under Section 80E. This can be availed if the loan is taken from a public sector bank.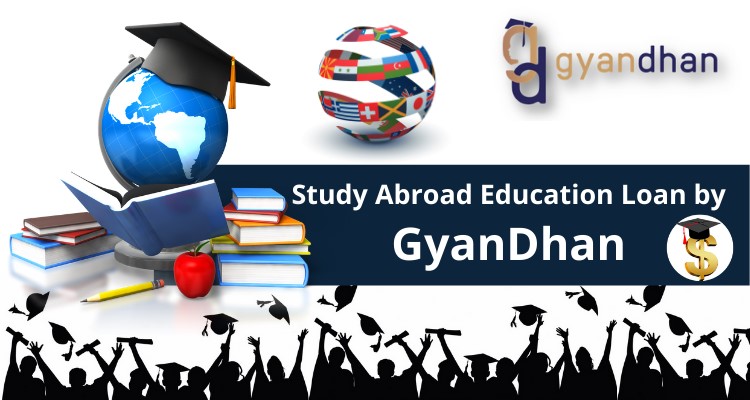 WHAT ARE THE DIFFERENT KINDS OF FOREIGN EDUCATION LOANS?
There are two types of loans for students looking to finance their education abroad – Secured loans and Unsecured loans.
Also known as education loans with collateral, these are availed by promising a collateral in return. Collateral acts as a backup for the lender in case the student fails to repay the loan. Nationalised banks ask for collateral as security for a loan amount above INR 7.5 lakhs. The maximum amount sanctioned for a secured foreign education loan is  INR 1.5 Crore. Different banks have different collateral demands. For example, public sector banks accept immovable property, LIC Policy, and Fixed Deposit  as collateral.
There are many benefits of applying for a secured loan –
Lower rate of interest
Higher sanction rate
Longer moratorium period
It will be more beneficial to apply for a secured loan from a public bank as there are many government subsidy schemes for prospective students. There is also a higher chance of the entire amount being sanctioned as there is security pledged. However, the value of the collateral should be enough to back up the loan amount.
Loans which are sanctioned without any collateral are known as unsecured loans or education loans without collateral. There is no requirement to mortgage any property. Public banks provide unsecured loans for amounts only up to INR 7.5 lakhs, which is not enough to fund an education abroad. These loans are usually availed from private banks and Non-Banking Financial Companies (NBFC)..
There are many factors to consider before selecting education loan without collateral –
Higher rate of interest
Higher processing fee
Partial payment of interest during course tenure
Private Banks and lenders often charge higher rate of interest, usually starting at 11.25%. This raises the EMI to be paid significantly. However, if the applicant doesn't have any collateral to pledge, this is the only option left.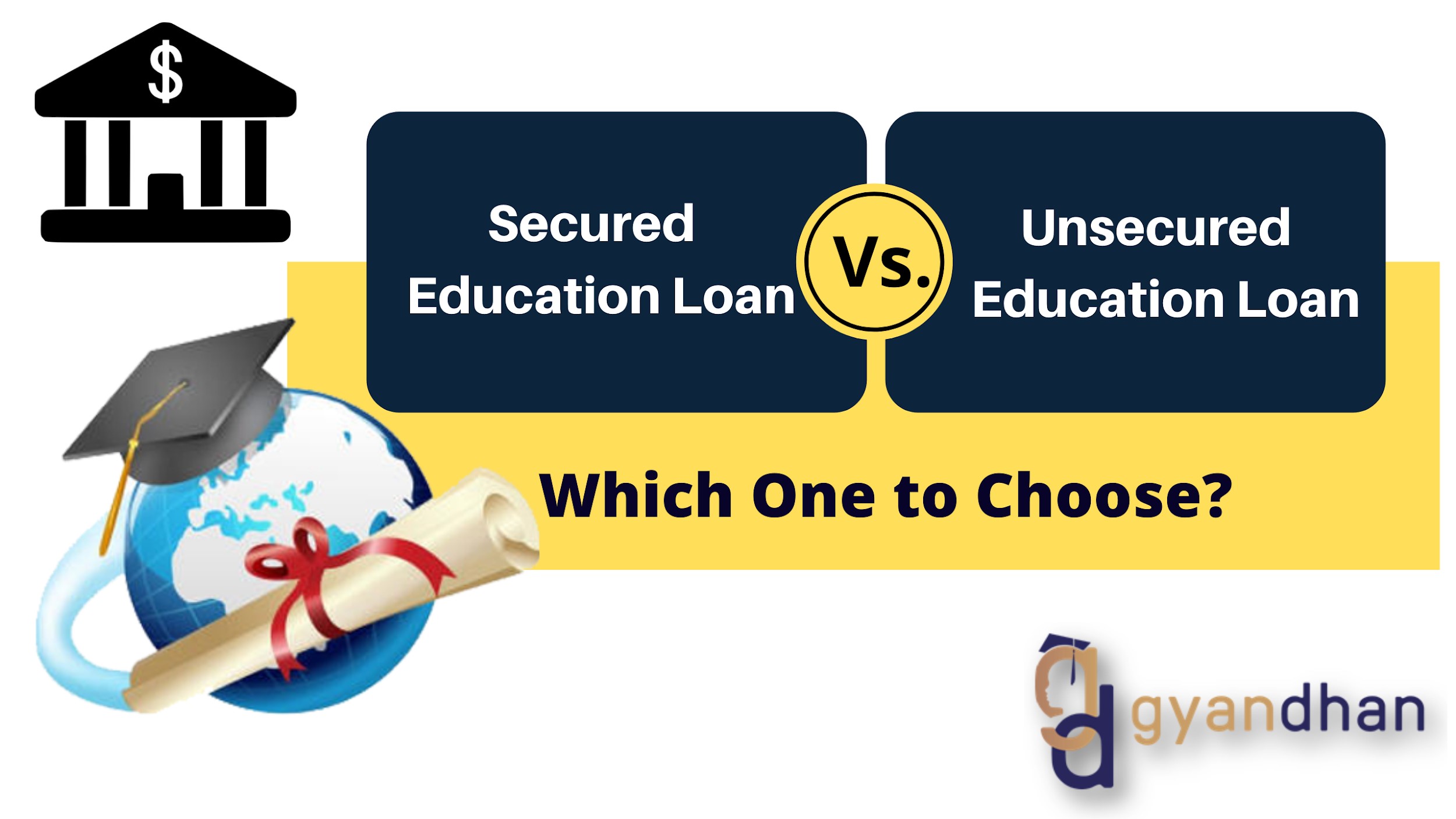 International Players are another option but not very economical for Indian students. The forever fluctuating and increasing exchange rate of currency makes it doubly difficult for students to afford loan in USD.
HOW TO APPLY FOR EDUCATION LOAN FOR FOREIGN STUDIES?
Applying for an education loan can be quite baffling at times. The list of documents, and eligibility requirements differ from bank to bank. Many applicants find it difficult to keep track of the deadlines of the loan application as they are already busy in fulfilling the deadlines of admission. The burden on the applicant to manage all the deadlines is too much. Therefore, it is easier to consult education loan counselors who would help you with the whole process. Since the applicants are under a huge financial burden even before they go to the university in terms of fees of GRE/GMAT exams and application fees for applying to foreign universities, it doesn't make much sense to hire a counselor who will further charge a huge fee.
GyanDhan helps students with the application process for a loan free of charge. All the applicant has to do is –
Request a call back from GyanDhan's education loan counselor on GyanDhan's website
They will go through the profile, check eligibility and suggest the best lender for the applicant's needs.
Once the applicant has registered, they will give a call back and assist the loan process from the best bank for education loans.
For the next step, the applicant has to submit the documents. GyanDhan makes the loan process easier for the applicants at every step. So if the applicant lives in major cities and chooses a public bank, they pick up the documents from their doorstep. For others, GyanDhan sets up a meeting with the right bank manager and coordinates the process. If the applicant chooses a Private bank, their Relationship Officer picks up the documents from their doorstep, or else the applicant can courier it to a Sales Manager appointed by GyanDhan. For NBFCs, the applicant can upload the required documents through GyanDhan's official
Once all the documents are submitted, the lender will check them, and if they find no issues, the loan will be approved. GyanDhan helps cases with any and all issues regarding collateral papers, loan amount, rate of interest, approval.
To accept the foreign education loan sanction letter, the applicant and the co-applicant have to sign the letter. For an NBFC, the applicants need to pay processing fees and sign the letter.
Once the sanction is received, the applicant signs the loan agreement and applies for loan disbursement.
WHY APPLY VIA GYANDHAN?
GyanDhan has partnered with major lenders in the market making the whole foreign education loan process easier and hassle-free for the applicants. They are there to assist and mediate the education loan process at every step. There have been many cases where the collateral papers were not complete, or the collateral property was not from the immediate family, which created obstacles in loan sanctioning. GyanDhan has helped several students with their loan application and got their loans sanctioned in such cases as well. GyanDhan's sole mission is to help students to realise their dreams of studies abroad, no matter what their financial background is. The major hurdles involved in  foreign education loan process would pass off like a breeze if you apply for a loan via GyanDhan.