The SSAT test determines which path your career is most likely to take. Thus the importance of this exam cannot be ignored. Since it is such a crucial exam, you should try to score as much as possible so that you have a wide array of options to choose from.
However, the good news is, you can appear for the SSAT exam as many times as you want. But that does not mean that you don't study for the exam, especially if you are appearing for it the second or third time.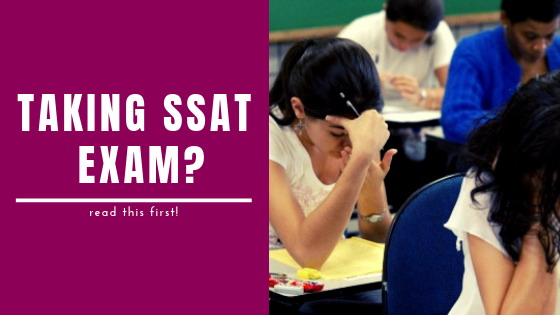 If you are one of the students retaking the SSAT test any time soon, the following tips are crucial for you to follow:
Ideal Time To Retake The SSAT Test:
While sometimes it's justified to appear for a retest to get a higher score, sometimes it's not. It actually depends on the circumstance you are in and the school you want to take admission in.  Ideally, most students plan to take the SSAT exam twice, to begin with.
The idea of taking the test twice is actually quite practical. In the first time, the students get an idea about the different types of questions and the amount of time allotted for each section.
That way, when they finally appear for the exam they are all prepared to excel it.
Probably by now, you are aware of the range of score your potential school requires, and if you are not, then it's time to inquire about it. There is no need to reappear for the SSAT test if your score matches the school requirement. However, if you are falling short by some marks, it's time to study for the exam.
Determine The Score You Have To Get:
Before appearing for the test, determine how much you have to score, in other words, by how much do you have to increase your previous score. Whether you should take the test or not, depends on the amount of motivation and time you have for studying.
While scoring an extra 50-60 points in the retest is possible, achieving 300-400 points maybe really unrealistic. However, it should not stop you from trying. But remember to keep your expectations in check.
While applying for the various schools, make sure to check out the average nationwide SSAT score and the mean scores of the schools you want to apply.
Is There Enough Time To Study?
Like every other test rule, you have to have enough time to study if you wish to score high grades in your SSAT exam. Even if you have to raise your score by just a few points, remember that you will get absolutely new questions the second time you appear for the test.  Thus studying hard and taking SSAT practice test cannot be eschewed.
When you reappear for the SSAT test, make sure you give yourself some more time than you did before to understand the questions properly. Though it seems like an insignificant thing, this is the key to success in the SSAT test.
The Preparation Plan:
Once you have made up your mind to retake the SSAT exam, start working towards your goals right away without much ado. Do not stall your efforts. The SSAT test is held only at specific times, and you want to be prepared when that time arrives.
Check out your comprehension score and try to identify your strengths and weaknesses. It is here that you have to strike a balance. Though you have to give more attention to your weaknesses and study hard to rectify them, you cannot ignore your strengths altogether. You have to focus on them as well. Though the questions will be similar in pattern when you reappear for your SSAT test, they won't exactly be the same.
Additionally, you might be completely capable of excelling the SSAT test all by yourself, a tutor will make it easier for you. Get as many books as possible to study better. Don't forget to look into the various study techniques to score well.
All the best!