Auction as we know it began in the 500 BC in the city of Babylon. History records diverse options of what can be sold at an auction. It turns out that auctioning was a legal procedure for marriage. It was considered illegal to marry outside auction regulations, and the fact that the Roman Empire was once auctioned to Didius Julianus at an equivalent of a staggering $1billion in 193 BC will leave you wondering if you have limited the possibilities of an auction. You may have.
You can buy almost all types of assets: real house property, household furniture, artwork, vehicles, office furniture, machinery, sports gear, and guns. This list is not exhaustive. However, unlike the old times, humans and states are not an option. Given the diverse options of what you can get in an auction and the pressure that comes with getting a satisfactory deal, a few tips will help you navigate your auction visit with ease.
Pre-Auction Preparation
There are a lot of underlying preparations you need to do before you attend an auction. Below are a few pointers to help you know what to expect on the D-day.
Conduct a Thorough Research
Conduct market research in your locality to have a rough idea of how much the asset cost and the range of reverse price with other auctioneer firms. Research can be done both on the internet and offline. Doing thorough research will save you from possible headaches later. The knowledge you gain from doing research could lead to the acquisition of quality items at a bargain.
Attend as many auctions as you can. This helps you understand how auctions are done. The procedures and language can challenge a beginner. However, with a few trips to Powell Auction & Realty, you will know what to expect and learn the bid strategies. Feel free to ask questions.
A prior visit to the auctioneer helps you assess the property or any item you are interested in. Make inquiries concerning the reverse price. Do not under any circumstance divulge how much you will pay at this point.
The thrill of an auction may tempt you into a cutthroat competition. Stay safe by setting the limit of how much you will spend on the item before the auction day.
Whether you are intending on using a loan or cash, have it ready before the auction day, if not the whole sum at least part of it. You will be required to pay the down payment after the auction if you win.
Auction Day
This day will only be different if your prior preparation was adequate. There is still more to be done before you dive into the bidding process. Your arrival time is crucial because it will set you apart from the crowd. You will take your time to preview the items on auction, make inquiries not to mention getting the bid number on time. Early arrival will also give you ample time for;
Registration starts one to two hours before the auction. As a potential buyer, you will be required to fill out a form and produce your driving license. Early registration helps you avoid the crowd and last-minute rush.
The auctioneer reads through the rules and regulations of the auction at least 30 minutes before the auction begins. Familiarize yourself with the rules and any documentation on display. If there are particular set rules for the bidding process, go through them.
What if you can't make it?
You don't need to attend an auction in person. This needs a prior arrangement with the seller. You can take part in an auction either through a telephone call or online. You can also send someone to bid on your behalf.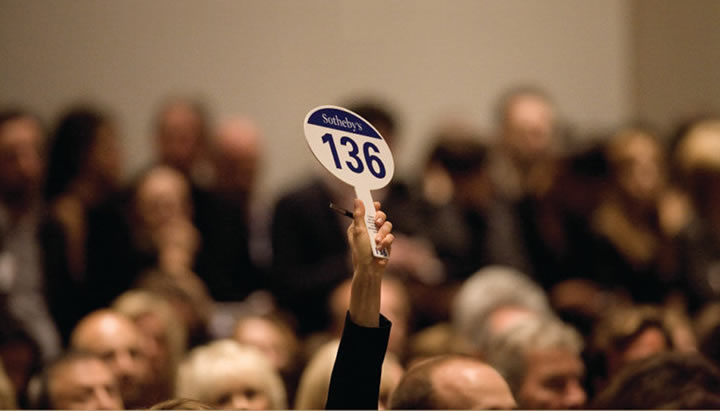 The Bidding Process
Rule number one is to stay calm. Start your bidding slowly as you build up. Do not be tempted to raise your bid because someone else has. Stick to your pace. Be confident and project your voice when calling out your bid.
After the Auction
Finally, you have won the auction. Congratulations! Remember, we talked about having the cash ready? You are required to pay a 10% deposit on site. The remaining amount can be settled after a month, two months or three depending on your agreement. Next, read through the contract and sign it.
Lastly, ensure you come prepared. You will need the means to carry what you will buy. If the auction is taking place outdoors, carry a comfortable chair with you. You will need it. Get ready for a rewarding experience in your next auction.