Check out our top Tik Tok wedding songs for romantic love songs for weddings and music that will have your wedding guests trooping to the dance floor.
Some of the best sounds of music have been used in Tik Tok challenges. From slow songs to fast, love songs, blues and hip hop. This is why you can find some of the best songs for your wedding playlist here. Whether you're searching for wedding love songs or songs for wedding slideshow, a TikTok songs list can help you put that together.
So check out our list of TikTok songs wedding for the type of tunes you can use in every aspect of your wedding celebration. You need not run out of great music on your special day with this collection of songs to add to your playlist.
2) Ed Sheeran & Justin Bieber — I Don't Care
This is definitely one of those upbeat love songs that would be great to include in the playlist for a wedding reception. It's lovely to dance to and just speaks of a man being happy and content with the woman in his life, without all the distractions.
2) Baby, I'm Yours – feat. Irfane
This funky remix of the song, "Baby, I'm Yours", is one of many popular TikTok songs. A song talking about love and a man always being there for his woman. He tells her that her wish is his command. This definitely belongs on your wedding playlist if you are looking for top TikTok songs to dance to at your wedding reception.
3) Koni feat. Andrea Hamilton – Happier
When searching for romantic wedding songs this one from Koni and Andrea Hamilton should definitely make it to your list. Though the words might not fit perfectly, the rhythm certainly does, and the hook echoes what we all would want for our loved ones. That they are happier all the time regardless of the circumstances.
4) Ashley O – On a Roll
Another great melody to be found on Tik Tok, "On a Roll" by Ashley O is a pop song that is sure to transport your guests to the dance floor at your wedding reception. After all, you two are definitely on a roll and everyone else would just love to join you.
5) One Direction – Kiss you
A great danceable tune from One Direction, "Kiss you" is one song that will surely pull your guests to the dance floor and allow everyone just has a good time. Music is the pulse of any event, and choosing the right type for your wedding can decide which direction everything goes. One direction can help you do that if you are looking to inject some fun into your party.
6) Park ChanYeol feat. Punch – Stay with Me
Though not in English, this tune is at the top of TikTok music, one of the recent love songs that would be perfect for a couple's dance or even just the background music at a wedding. It's the type of mellow music that fills the air with romance and can just transform the ambiance of your wedding venue with the love it exudes.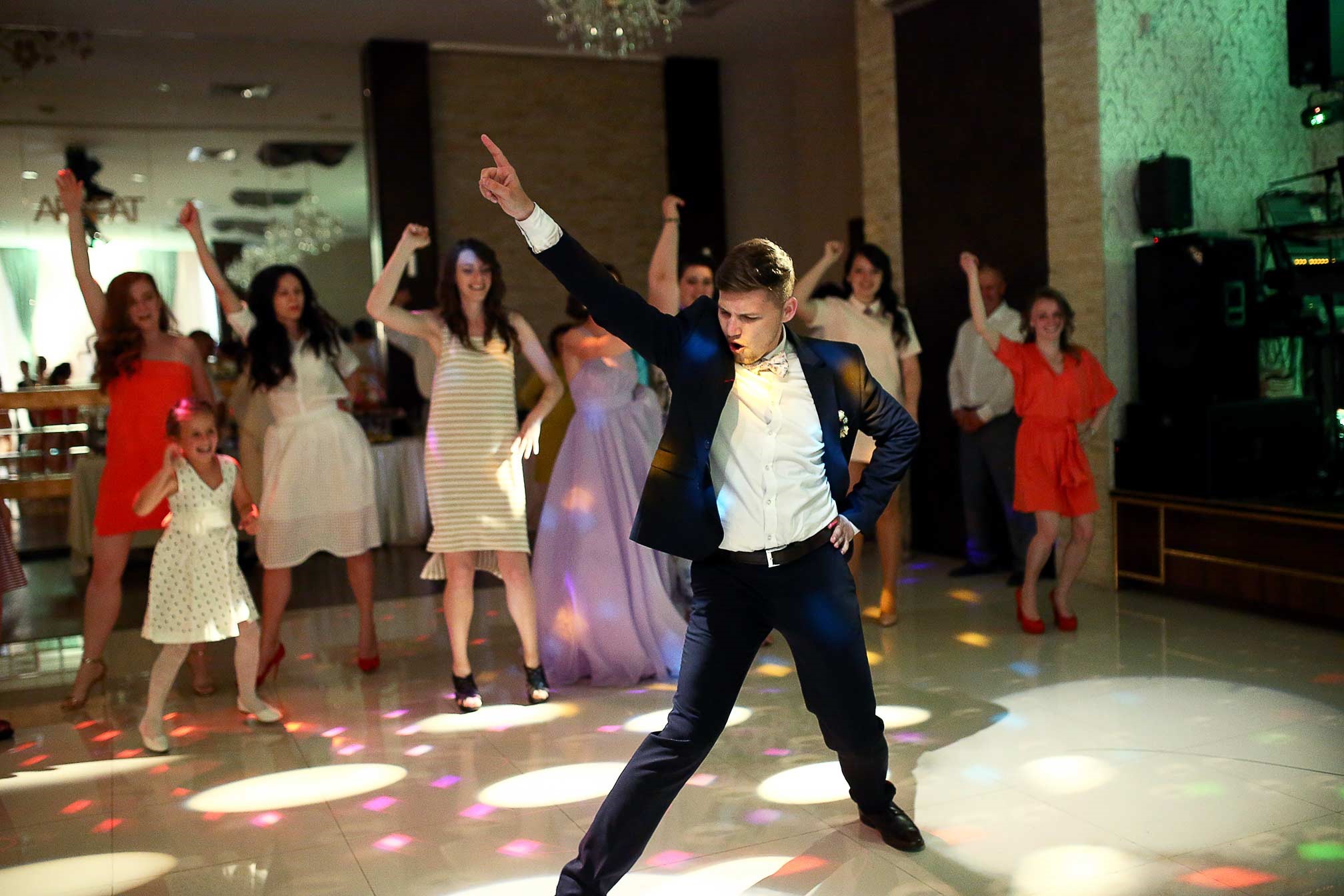 7) BTS — Boy with Luv feat Halsey
Another song that proves love transcends all of the language, this is a danceable love song that will have your guests moving to the tune whether they understand the lyrics or not. As Tik Tok music goes, this is one of the top tunes that listeners enjoy, and your guests will too, no doubt.
8) DJ Snake feat. Justin Bieber – Let Me Love You
This popular number from DJ Snake and Justin Bieber will be a great addition to any wedding reception playlist. The type of love song that will breathe love to any party, it also has the right message for the celebration of the union of two souls in love.
9) Alli Simpson — Notice Me
An upbeat tune that can fit into the category of modern wedding songs, "Notice Me" by Alli Simpson has a great sound and rhythm for the dancefloor. One thing you shouldn't run out of on your wedding day is great music, and this is just one more to add to your collection.
10) True love – Pink
How can you have a celebration of true love without a song about it? This tune from Pink spells out all of the good and bad, ups and downs of true love, and why we would still choose it every time. If you are a Pink fan, even better. Who better than her to have at your wedding, singing you such beautiful tunes of love.
Music is the heartbeat of every event and sometimes such a gathering can only be as successful as the kind of music flowing through its speakers. This is why we put together this list of TikTok songs wedding, to help you find just the right tunes for your big day. Use some of the best couple songs on Tik Tok to turn your special day into a ballad of perfection.