With the data storage market expanding, solid-state drives (SSDs) have become the most crucial part of our lives. Though hard disk drives (HDDs) offer many significant benefits, they fall behind in some areas, making SSD for security cameras, laptops, desktop PCs, and servers to become the preferred choice.
SSD is a storage medium that comes with zero mechanical parts. From adding speed to your system to upgrading and enhancing its reliability, SSDs have created a massive difference.
The advanced type of SSD is designed to be used in servers and other write-intensive devices, making them the better option for surveillance systems. Although HHD makes a cheaper option for home surveillance systems, the cost-effective solution for public security is SSD.
Keep on reading to know why SSD for security cameras makes a better choice than an HDD Drive.
SSD: a Better Choice for Public Security
Some of the benefits of SSD over HDD include:
1. Faster Recording and Access – The SSD for security camera allows access speed up to 35 to 100 micro-seconds which is 100 times faster than the performance of HDDs. This gives you an instant-load performance, equal to faster boot times, a responsive system, and faster loading of applications.
SSDs can retrieve, locate or write back data swiftly, whereas the data in HDD has to be located and accessed mechanically. SSD for security cameras can read data at 550MB/s and write at 520MB/s, where HDDs work at 150MB/s only.
This gives SSD a huge advantage over its counterpart.
2. High Quality of Digital Images – SSD creates better digital images than its counterparts. The images and data are stored in a high-quality format which allows you to preview the surveillance videos with better quality results.
3. Large Capacity – The capacity of SSD or HDD is in TBs and is typically low in HDDs. The SSDs usually range from 120 to 512GB models, and the industrial one even makes 8TB capacity available, but HDDs are available in the size of 16 TB only.
4. Stability – SSD for security cameras offers powerful reliability and stability. HDDs are fragile and cannot endure low drops, but SSDs are mechanically better and do not wear out easily. Besides, SSD's mechanism can predict failure to help you prevent data loss beforehand.
5. Data Encryption – Data encryption is safer with SSD. Current encrypted SSDs use a 128- or 256-bit AES algorithm and two symmetric encryption keys. One is Encryption Key, and the other is Authorizations Key. This combination keeps unauthorized people and hackers from accessing your information.
6. Good Durability – Most of the hard drives fail due to heat generated by the constant moving parts of HDDs. Since SSD does not have these moving parts, it can maintain high performance at different temperatures.
It is suitable for mobile use as it can handle drops, shakes, and shocks. Also, the SSDs can survive in extremely cold temperatures of -40°C.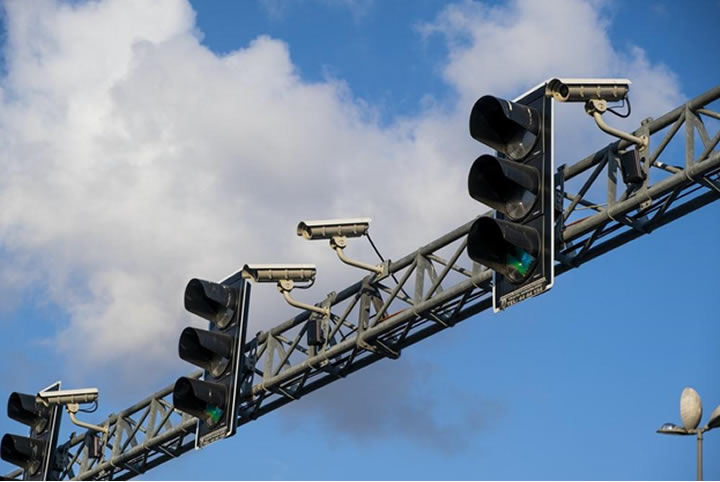 Application of SSD in Video Surveillance System
SSDs are chiefly used in mission-critical applications where a high-speed storage system is required. In the distributed computing environment, SSD is used as a building block that absorbs a large volume of data. To support the automation development, SSD offers large capacity, better reliability, and stability.
The main application of SSD in video surveillance systems include:
Police cars, ambulances, school buses
Video systems installed in colder environments
Central monitoring of the public transportation systems
Advantages of VEIGLO's 2.5-Inch SATA SSD
For massive data storage, you need a more reliable and powerful SSD like VEIGLO's 2.5-inch SATA SSD. The high-performance SSD for security cameras has increased data transmission immensely, becoming the best suited for video surveillance.
Here are some major advantages of VEIGLO's special 2.5-inch SATA SSD:
Larger Capacity, High-Speed Transmission Interface: VEIGLO offers a larger capacity of 1TB and 2TB in its SATA SSD range. The 2.5'' inch SATA can support SATA III (6.0Gba), SATA II (3.0Gbs), and SATA I (1.5Gbs) interface protocols with fantastic 420 to 540MB/s speed to read and write the data.
Flexible and Diverse Form Factors: This refers to the physical size, shape, and connector of the SSDs. The drives by VEIGLO are available in a wide range of varieties, allowing you to choose the ones best suited to your needs and system.
Data Encryption and Destruction: The VEIGLO SATA SSD has optimized GC performance, ensuring that data is not lost due to continuous recording under the writing and overwriting conditions, making it an excellent choice of SSD for security cameras.
System-in-Package (SIP): VEIGLO offers master core SIP packaging technology with exceptional professional capabilities of power integrity, substrate design, simulation, thermal power analysis, and much more.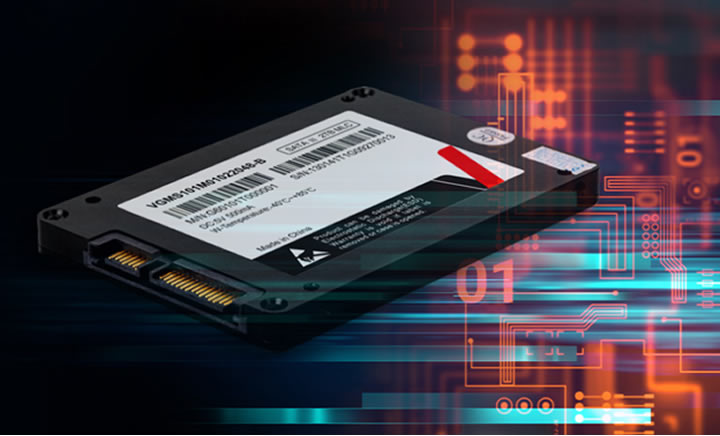 Conclusion
SSD makes the best surveillance hard disk to deliver quality performance and stable data transmission. But when it comes to the best, VEIGLO faces no competition as it brings innovative and smart solutions to the market.
VEIGLO is the most reliable data storage manufacturer of SSD for security cameras as the company integrates deep research, data intelligence, and excellent production process in its products.
From chips to high-end SSD cards, the VEIGLO is the best when it comes to extra storage and superior-quality results at the right price.