There are several new trends in OOH media and advertising markets to attract potential buyers. Among them, outdoor LCD display screens are perfect for advertising your business digitally. Beautiful LCD screens with 3D stereoscopic visual effects convey real visual effects to the people.
You can place these screens on different outdoor stations where there is a crowd of people. Especially in those stations, where people consume their time without doing any recreational activity, outdoor advertising screens will entertain them. A prime example of this scheme is the bus shelter advertisement.
Here, people certainly need something eye-catching to reduce the perceived waiting time. The multicolor advertising digital signage is the best tool to spend their boring time.
The benefits of bus shelter advertisement
Wide audience
As a bus shelter is a place gathering a lot of people, you have a large audience that can watch your ads on outdoor digital signage displays. It effectively targets many local people by constantly reminding them about your business. Bus shelters are a good opportunity for the sellers to get a broad audience. No matter your business is large or small, you can target a big audience through meaningful interactions by outdoor LCD display.
Good spread effect
The outdoor LCD display is far better than static printing images and delivers a low cost of entry for new ads. It would lead to a good spread effect. The small pulse ads can be advertised constantly through internet services anytime. You can change these ads frequently without any problem.
In contrast, a new printing advertising image takes up to six weeks and even longer in restaurant businesses. With the help of outdoor LCD display screens, you can convey the concept of your business dynamically.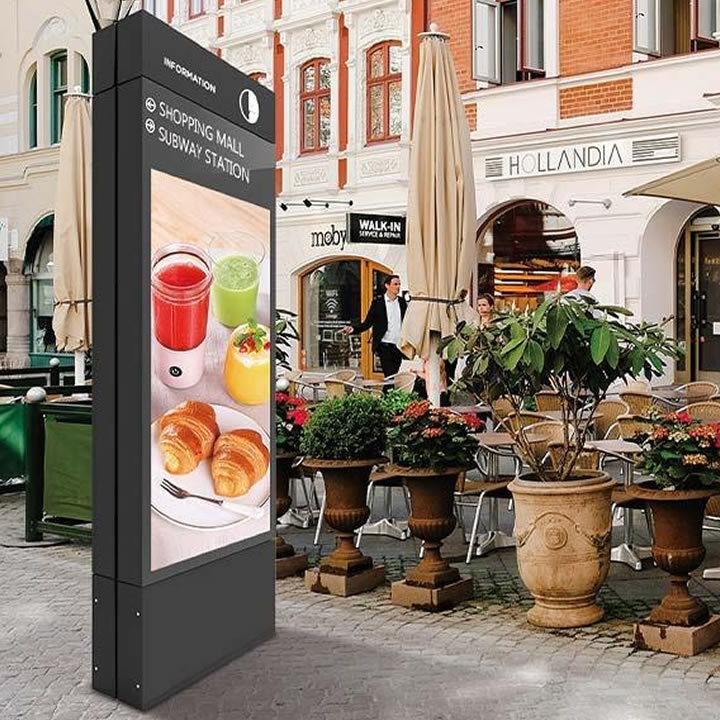 Long propagation time
Another benefit of the outdoor LCD display is the long propagation time. Since these display screens don't use phosphor, they seldom face image-burn when a static image exhibits for a long time.
It means that these screens can display ads for 24 hours for the audience. There are many other outdoor LCD display advertisement methods that you can install to boost your sales.
Digital billboards: these are the best replacement for traditional billboards as they provide the same function but with more flexibility and utility. Digital billboards have the capacity to automate the rotation of multiple advertisements over time. Hence, there is a great space to display ads on billboards.
LCD panels: IPS panels are generally the best LCD technology in terms of image quality and viewing angles.
LCD walls: it is the best way to symbolize that your company is well-established.
Dual-sided full glass: it is an innovative advertising display option in which panels are fixed between two layers of tempered glasses.
These unique styles fulfill your advertising demand in all specifications. The retail, transportation, and hospitality industries are benefited the most from these applications. And you can also customize them according to your business preferences.
How does outdoor LCD display help bus shelter advertisement?
The use of these display screens for bus shelter advertising campaigns helps escalate your sales as people watch your company ads many times. An impacting ad that showcases the features of your product and services in a 3D medium attracts their attention and increases potential buyers. These outdoor LCD display screens are waterproof and can bear extreme environmental conditions. That is why there is no fear of hampering your advertisements in any weather condition. Your ads are visible to a big audience 24 hours a day. So, investing in purchasing these outdoor LCD display screens can benefit your business in terms of introduction, popularity, and sales.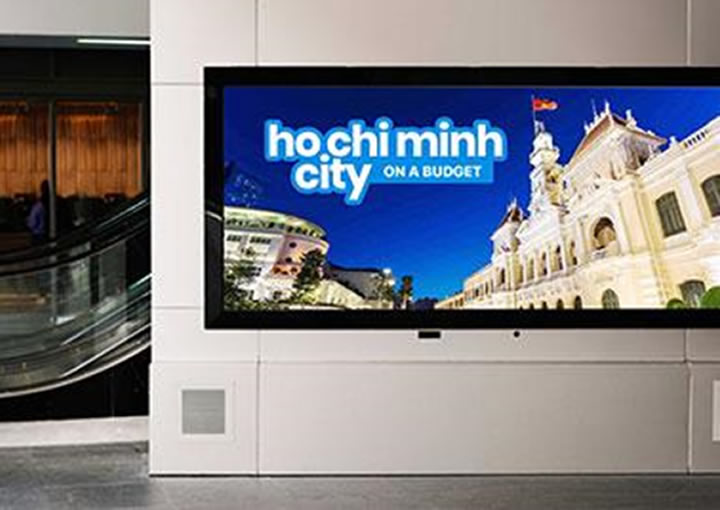 Why Uniview?
Uniview is a well-known company that sells outdoor LCD display screens for restaurants, retails, and hospitality businesses. You can ask for its services to integrate solutions for the management of your digital advertising campaign. These services are highly customized to meet the specifications of your business.
The robust designs and high internal protection feature of Uniview outdoor advertising screen showcase their excellence in this field. These outdoor displays are made of metal cases that complement their usages. The protective tempered glasses that are anti-reflective to light and UV protected help expand the life span of your investment.
Your one-time investment can be of great benefit if you purchase Uniview cost-effective digital signage. In a nutshell, this new trend in the OOH media and advertising market will bring your business to the next level in an intelligent way.
Whether it is about spreading your business among the audience or making your sales savvy, this step will pay back your money through a fruitful advertising campaign.