In the legal sector, it is widely regarded as an instant mistake when you go with the first lawyer you find in your local phone book. In rare cases, it may work out but the probability of that is a million to something. This cautionary tale teaches us that to win a claim case we should not rely on luck but make sure we choose the best legal representative. For example, if you are the victim of a pedestrian vehicle accident, you need to choose someone successful at representing auto accident victims.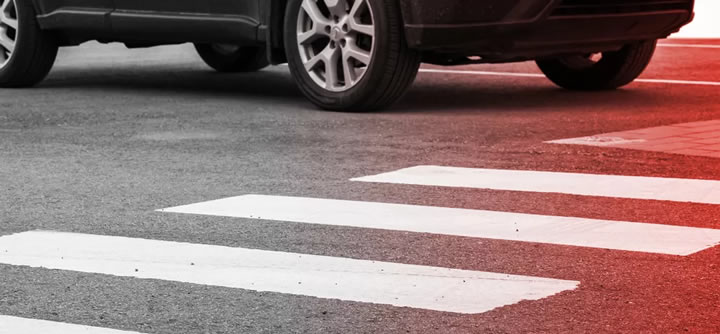 Finding the perfect personal injury attorney is a stressful affair but here are a few hints that you can use to pinpoint the proper lawyer for your claim.
1.   They are honest with you all the time
Many attorneys will tend to sugar-coat and over-promise but will quickly disappear once the case crumbles. An honest lawyer will tell you like it is, they will point out the limitations of the case and how you can help to make it better. Sometimes they will not just refuse to take you up as a client but they will explain their decision honestly.
A common red flag is a flattery and you should be very cautious when dealing with a lawyer who is a smooth talker. An honest legal representative is an upfront about every aspect of your interactions with them and this includes the elephant in the room called money. Their honesty should make you confident about your injury claim case.
2.   Other lawyers look up to them
You should choose a person that is down to earth and interacts freely with you as the plaintiff and defendants. The fact that they are on opposing sides should not be a reason to create enmity and discord among involved parties. This is only an unfortunate circumstance and nobody knows tomorrow, you may end up depending on the defendant to save your life in the future or something.
The proper lawyer to take up your case is an individual who is respected by his peers. Take time and observe how he or she behaves around colleagues and decide whether this is the person you can put up with for the next few months. People skills are one of the determining factors for the kind of settlement you will eventually receive.
3.   They have tried such a case before
There are various types of personal injury claims and you need to ensure that you choose a lawyer who has experience in your specific claim. An attorney who specializes in car accident claims may not be as effective when it comes to a case involving personal injuries inflicted by an animal.
Find someone who has represented victims with complaints similar to yours and they have had reasonable success rates. A majority of lawyers have represented victims but only go for those with trial experience. This is because trials are different from other court cases like in the case of a jury trial. In a jury trial, you have to convince a jury to grant you the kind of settlement you are seeking. Even the most experienced personal injury attorneys will admit that it is never a walk in the park.
4.   They have experience with the medical industry
When you talk to your attorney they should sound like they met with your doctor even though the two have never seen each other in their lives. Your personal injury claim case will hinge on your medical prognosis. The lawyer you will choose to represent you should have at least tried a case like yours or they understand the ins and outs of your medical condition.
A tiny medical detail is sufficient to throw out your whole case and it does not matter whether your lawyer has been preparing it for months or days. Always go for someone who understands your medical situation as much as the doctor does. This way you have a chance at winning the case. The insurance company or the defendant's side will count on your lawyer's medical illiteracy to bargain for a lesser settlement.
5.   They need to be an actual lawyer
This means you only go with someone that is certified by the bar association and is considered a reputable law practitioner. They have to be a legitimate personal injury attorney. Forget about the over-ambitious fictitious scenario dramatized by the television program suits.
A lawyer's first duty is to their client and they need to care about your case. As a client, it is easy to tell how much an attorney cares about your particular case through observation. Your lawyer of choice needs to understand the law and be actively engaged in seminars such as continuing legal education.
If your lawyer possesses the above five qualities then your case is more than 50 percent won already.