You might be surprised at how reliable Skoda cars are and why they are popular in many European countries. Their dependability will shed some light as to why a lot of people continue to patronize this brand over the past years since it was founded in 1984.
Their reliability comes as a surprise to many, considering that people used to believe Skoda to be unreliable.
Thanks to Volkswagen Group's acquisition of Skoda, they are now equipped with high-level technology that is on par with other popular models. One exemplary model that they recently released is the 2021 Skoda Kamiq Monte Carlo.
The Skoda Monte Carlo design has been used for the past 85 years and it already has a rich history especially since the name came from a prestigious Monte Carlo rally. It is a popular sports model equipped with a winged arrow badge that you can see today on many Skoda cars.
Monte Carlo has undergone several transformations and this year, the company released the 2021 Skoda Kamiq Monte Carlo as one of their smallest SUVs available in the market today.
Living up to Its 'Simply Clever' Motto
A decade ago, a lot of people would not have known what Skoda is. But fast forward 2021 and the Skoda image has completely changed. Right now, it is living up to its simply clever motto by being a sensible, practical, clever, and good value vehicle.
While the Skoda Kamiq Monte Carlo model is the smallest SUV, you will be surprised at how it can deliver a satisfaction level similar to its bigger counterparts.
Being clever goes beyond the exterior styling.
When you look at the navigation screen, it is fitted with a bigger 9.2-inch screen with automatic parking assist, rear cross-traffic alert, blind-spot detection, heated seats at the front and rear, wireless Apple Carplay, a better stereo, and floppy paddles on the steering wheel. It may be a small SUV but it is also clever and most practical.
The Mark of a Winning Brand
At the surprising turn of the century, Skoda Kamiq Monte Carlo was the winner of the 2020 News Corp's Car of the Year Award. It's a rare combination of practicality, value, and driving polish. The Skoda Kamiq limited edition has carved itself a niche in the Australian market.
Some of its unique elements include the stop the sports seats that offer more bolstering for improved lateral support. You can also rely on their very nice steering wheel that is slightly thicker than the standard tiller.
One notable thing about this Skoda Kamiq Monte Carlo is that it is wrapped in perforated black leather with red stitching that provides better contrast.
These details may not be visible to the common eye but for car enthusiasts, this will make you feel like you are riding a genuinely premium vehicle once you are inside.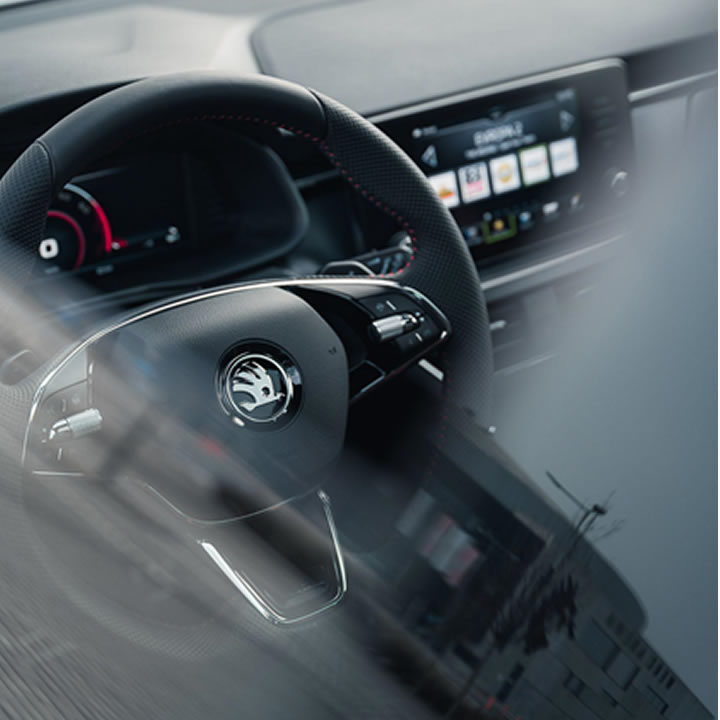 What Is There To Love About the Skoda Kamiq Monte Carlo Model?
According to a reliable Skoda Kamiq review, one of the best features of the Kamiq Monte Carlo model is that it is very practical and it drives mostly well. Its 18-inch vega alloy wheels make it look sharp and that is one of the reasons why most buyers prefer this sporty badge.
One other thing that you would like about the Skoda Kamiq Monte Carlo is that it's a perfect vehicle for travel, thanks to its large windows and spacious interior that other rivals just cannot match.
Its panoramic glass roof is a standard for all Monte Carlo models and it allows a lot of light into the cabin. Skoda also provides new car owners with a 5-year unlimited km warranty making it a perfect value for your money.
Ready To Check Out the Latest 2021 Skoda Kamiq Monte Carlo?
When you get inside the Skoda Kamiq Australia model, you cannot deny how high quality it feels from the inside and out. It exudes power for a purpose and is also equipped with awesome technology.
The fact that it won the 2020 News Corp's Car of the Year Award says a lot about the reliability of this vehicle.
Do you want to know more about this Skoda Kamiq Monte Carlo? Check out their blog for more details.