Digital signage is a fantastic tool that companies can leverage to educate customers on their products and services. As well as education, digital signage has the ability to persuade consumers to spend more in stores.
If you're not utilizing this tech already, you're missing out on potential conversions and should look into an upgrade. Throughout this article, we will tell you exactly how you can up-sell through digital signage.
Lead Customers to Expensive Options
Thanks to digital signage, companies are capable of guiding the eye of their customers, which means that they can highlight their more expensive products. One concern that businesses have is that customers won't want to part with their money for high-end services.
To offset this concern, companies can place cheaper options next to higher-priced products. However, these lower-cost options shouldn't be the most affordable. That way, even if customers choose the low-cost product, an upsell will still have been made.
If you find that services aren't selling, you should consider their location on the digital signage. You can quickly bring hidden products to the forefront of your customers' eyes.
Highlighting Product Benefits
Digital menu signage goes further than simply listing products and services; the sign needs to become part of the team. Your employees won't have the time to break down every detail of a product to all customers, so having digital signage takes some of the weight off.
For example, a restaurant's new dish can be broken down, and the benefits of each ingredient can be explained to the customer. Doing this will sell the product as well as educate consumers, which is a win-win.
If you are looking to upsell a range of products, you should use your digital signs to highlight them. To check if this is working, you can measure sales to see if there has been an increase. If you need to change your signage, you can utilize digital screens software to customize your messages with ease.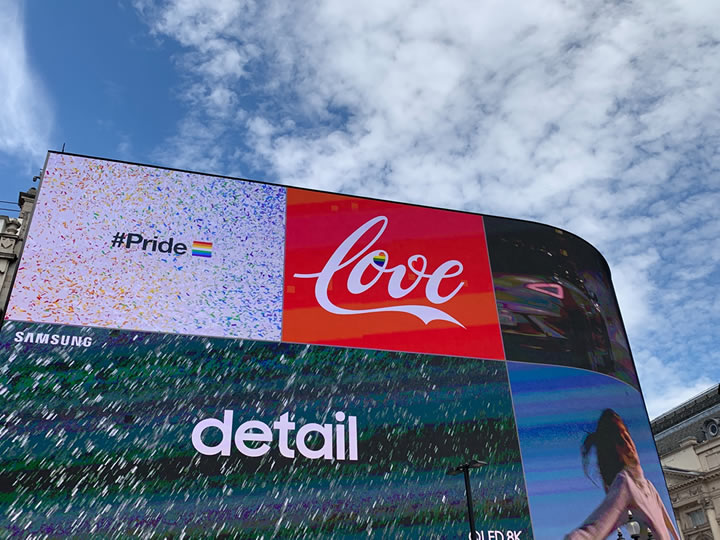 Make Promotions and Offers to Stand Out
You can upsell products by bundling items into packages, just like fast-food restaurants when they promote meal deals. These packages let customers believe they are making a saving, but the chances are they're paying just as much, if not more.
When designing your digital signage, you should highlight savings to customers. They are likely to spend more on a product that gives them a saving, as opposed to alternative items – even if the price is lower.
New Product Introduction
When a company releases a new product, they need a way of bringing it to the customer's attention, and digital signage is an excellent way of doing this. For example, when McDonald's puts new items on the menu, they run rigorous marketing campaigns.
However, customers are prone to missing adverts outside of the store. Therefore, new menu items are put in digital signage and highlighted as the last effort to catch the customer's eye.
An item doesn't need to be new to be highlighted on digital signage. For example, if you simply change a recipe or a design feature, you can make this known on the menu. If you design your signage carefully, you can convince customers to purchase.
Seasonal and limited-run Advertising
Seasonal offers are the best products a business can place in their digital signage.
When you go into a coffee shop like Costa, you will always see promotional options front and center. The first reason for this is the product needs to sell before the end of a limited time, and secondly, the company knows that consumers will pay more.
Seasonal promotions are just an example of how to use digital signage. If your business doesn't have seasonal changes, you can create regularly discounted packages. When you do this well, you will find customers returning to see what the latest promotion is.
Highlight Additional Benefits
When shopping online, retailers often add free delivery benefits for spending over certain thresholds.
For example, if you spend £50, you will be offered free delivery. If a customer is looking to spend £40, they are more likely to add an extra item to bump up the price to free delivery. Although the customer isn't spending less money, they aren't wasting on delivery.
In department stores, digital signage can be used to add thresholds in the same way. You can offer free items when customers spend a certain amount. Doing this can help stores clear overstock or items going out of season. A popular item added on in stores at the moment is tote bags.
Digital signage is a fantastic way of upselling products to customers. They can highlight promotions, lead customer gaze, and offer product insights to save employee time. If your business isn't utilizing digital signage, now is the time to make a change that is guaranteed to increase profit margins.