From a humbling novice to an award winning master chef, everybody relies on at least a few modern tools in the kitchen. Some of these gadgets are pretty basic like a chef knife while others offer advanced functionality such as rice cooker or espresso maker combo. These are the appliances that solve problems that usually you do not realize you had. We have spent hours testing two of the most essential and important kitchen appliances that we are going to discuss below:
Rice Cookers
Cooking a delicious bowl or rice seems an easy and straightforward task but cooking fluffy, even and aromatic rice every time might be tricky one. Traditional pans might give you undercooked or overcooked rice and that's where rice cookers come in for the rescue. Since market is flooded with number of brands manufacturing rice cookers, choosing the best can be a daunting task. Korea has manufactured some of the best rice cookers that we find on the market. Here some of the key features of the Best Korean Rice Cookers: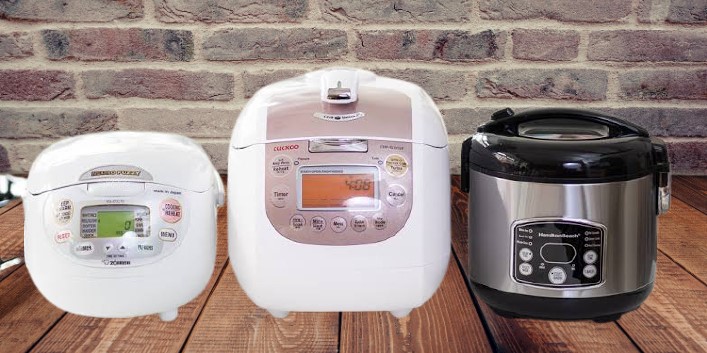 Versatile:
It is often thought that rice cookers only cook rice but Korean rice cookers do more than that. With their preset programs you can cook white rice, GABR rice, brown rice, porridge, steam, slow cook, and you can customize the settings to have a personalized cooking mode for any of your favorite dish. These appliances will give you perfectly cooked delicious meals every single time effortlessly.
Dishwasher Safe:
Cleaning is a crucial part of cooking which we don't like usually. (Hah) but most of the Korean rice cookers come with dishwasher safe accessories so you don't have to spend hours on the sink.
Non-Stick Coating:
The non stick coating makes sure even heat distribution and exceptional cooking results. It prevents rice from burning and sticking hence cleaning the post becomes an effortless task.
MICOM Tech & Delay Timer Settings:
The Korean Rice cookers are equipped with MICOM technology where a small chip is incorporated in the rice cooker that is able to monitor the cooking process and at times can make minor adjustments in temperature and pressure to get you restaurant quality meals in the comfort of your homes.
Coffee and Espresso Makers
Coffee is oxygen for some. Waking up to the smell of delicious, aromatic and perfectly brewed cup of coffee is everybody's dream. You can't afford to spend half an hour to prepare a cup of coffee especially when you are running late to your office and that's where our best Coffee and Espresso Maker Combos are of great help.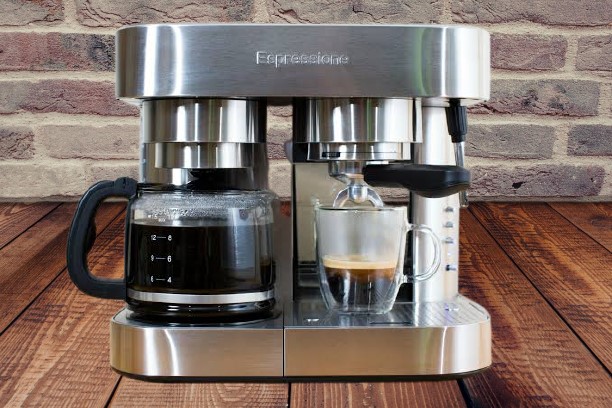 Budget friendly:
Coffee and espresso makers are budget friendly kitchen appliance and save you from the trouble of rushing towards nearby café every morning for your daily dose of caffeine.
You are in charge:
When you prepare your coffee or espresso at home, you are in control of what goes into your cup resulting in a healthy and refreshing cup of coffee.
Automatic:
These coffee and espresso makers are some of the most advanced and sophisticated piece of tech around. You can delay your brew as and when you want it. These machines shut down automatically once the brewing cycle is complete hence you don't have to babysit it anymore.
With tons of features and benefits, these kitchen gadgets will surely bring comfort and convenience in your life. Which is your favorite kitchen appliance? let us know in the comment section down below!