With the prevailing cutthroat competition, it becomes inevitable for businesses to keep up with the trends and manage work operations altogether. It is when the mobile app development companies come into place.
These app agencies are aiding the business sector enormously by offering the right technical help to achieve desired profitability.
Mobile apps have certainly become the oxygen for stimulating brand promotion and customer engagement.
While Google Play witnessed 37.3 billion US dollars just from gaming apps in 2021, the overall revenue from mobile applications was recorded at 47.9 billion US dollars. Furthermore, AppStore's revenues touched the sky with 85 billion US dollars last year.
Evidently, the buzz of mobile applications is incomparable, inducing high demand for mobile application developers in the market.
Hiring a reputed mobile app development agency will be your first task if you are looking for ways to upscale your business via digital transformation. Here are some pointers to consider while getting on board with a mobile application developer. Have a look!
An Insightful Guide to Hire Mobile App Developers
On-time delivery: An ideal mobile app developer always delivers high-quality digital products while adhering to the timeline. The major factors that contribute to timely delivery are the nature of the business and the type of application.
The developer should be well-versed in analyzing the app's niche and then stating the time required to complete the entire app development process. Also, they should keep the client's team in the loop if there is any delay.
Hands-on experience: Always check out the years of experience when you are on the quest to hire an android app developer.
Look for the portfolio of your potential coder, which may include a number of projects they have worked on, the type of niches they have worked in, experience in channeling the power of the latest technologies in developing an application, and much more.
An experienced developer will help you impart an intuitive and smooth user experience to your end-users.
Recurrent reporting: Your mobile application developer should be adept at using tech-utilitarian tools like Jira, Skype, and Basecamp to keep track of the organization's success and achievements and ensure smooth management of day-to-day work activities. This makes it easier for business owners to keep track of the overall progress. The team of developers should send away regular reports so that the entire workforce can work on recommended improvements as soon as possible.
Rights and Ownership: When you get on board with your chosen mobile app developers' company, make sure they are diligent in protecting your intellectual property.
Being a registered organization, you have the right to keep your code or concept, and the app development company cannot share it with anyone without your permission. Sign an NDA to ensure 100% confidentiality.
Always watch out for an app agency's authenticity and ensure that you do not fall prey to any fraudulent activity.
Utmost transparency: Partner with a mobile app development firm that bestows you with a transparent app development process.
Whatever your business type is, the workforce should keep you posted about the regular updates and give an honest walk-through of the app's glitches or bugs. If you hire an iOS app developer from a reputed app agency, you will not face many challenges.
Flexible working hours: One of the biggest obstacles that developers face is time zone disparity. Look out for developers who are from the same time zone as yours or are willing to work flexibly.
To attain the app's high-quality, let the developers work at their own pace, and they will deliver you exceptional results. This also enables you to communicate with the developers' team conveniently, and you can share your envisioned idea with utmost ease.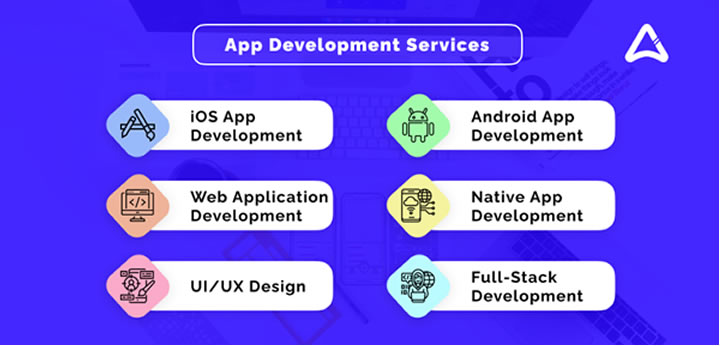 Post-delivery support: An ideal Android and iOS app development company not only assists during the app development process but also offers support even after the deployment.
The developers should provide constant assistance even after uploading the app to Play Store and App Store. Any technical challenges faced should be fixed by the developers timely.
Proper documentation: Your chosen web and mobile app development agency should maintain your application's standardized, comprehensive, scannable, and straightforward records for a better understanding.
It would be a concise guide on how the users can integrate SDK and sample apps with the code. All this would be your developer's responsibility.
Mobile applications are the linchpin of every business wishing to deliver a one-of-a-kind experience to end-users. These applications enable you to hold a substantial share in the ever-changing market and intense competition.
While several mobile application development agencies are budding worldwide, choosing the one that works with an all-inclusive approach is a smart move.
AppStudio is one such web and mobile app development company empowering businesses with ground-breaking app development solutions.
They have a deft team of mobile app developers who are well-versed in harnessing the power of state-of-the-art technologies, tools, and tech stacks. They create unique and high-performing applications that seamlessly blend with the business model.