The 2022 Formula 1 season has come to a close and the teams have packed up their cars after another trip around the world. But it won't be long before we see the drivers back in action, with the start of next year's calendar beginning with winter testing in late February.
With that in mind, the futures markets have already opened for fans to begin making their predictions about what they think will happen next season. Many of these bettors will also take advantage of the plethora of promotions from bookmakers that include free wagers on sports like F1.
But for us to make accurate predictions about the 2023 season, we must first analyze what happened in 2022.
So here are the biggest things we've learned since the cars hit the track in Bahrain back in March.
Ferrari Still Can't Go the Distance
Ferrari was many people's favorite to win both world titles this year after they revealed an aggressive-looking car that appeared fast the second it hit the track. These suspicions were confirmed in the first round after Charles Leclerc managed a hat trick of the pole, win, and fastest lap.
He then followed this up with the second place and fastest lap in Saudi Arabia, another hat trick in Australia, and four pole positions on the bounce starting in Miami.
Yet, Leclerc and his teammate, Carlos Sainz, would only manage one more race win apiece, with Red Bull's Max Verstappen and Sergio Pérez taking all but one of the rest.
2022 for Ferrari was marred with chaotic strategic decisions (and indecision), on-track mistakes, lack of success in in-season development, and some pitstop blunders.
This echoed previous seasons when the Italian team looked strong out of the box but was unable to keep up the performance over the long slog of an F1 season. Without radical change, 2023 could well be a repeat of this calamity.
George Russell is a Serious Challenger to Lewis Hamilton
Lewis Hamilton had been an untouchable force in Formula 1 until 2021 when Max Verstappen pipped him on the last lap of the last race to win the driver's title.
However, with a new younger British teammate sitting on the other side of the garage, Hamilton has some serious inter-team competition for the first time in a decade.
2022 was the first time the seven-time world champion hasn't won a race in an entire season, despite the fact that his teammate managed in Brazil. Not only that, but Russell finished two positions higher than Hamilton in the driver standings with 35 more points.
If Mercedes can put together a stronger car for the duo in 2023, we could see a lot of sparks flying at the silver arrows.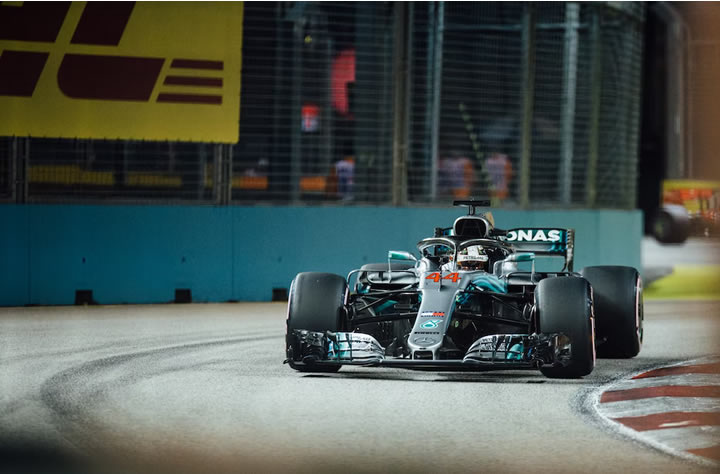 Max Verstappen Still Has a Lot of Maturing to Do
In 2021, Max Verstappen was criticized a lot for his on-track conduct. While some of this was unfair and unreasonable, a lot of it at least had merit.
However, it is arguably fair to say that the Dutchman was under an immense amount of pressure in his battle for the championship against Hamilton. This argument is backed up by the fact that Verstappen has not been in anywhere near as much trouble this season.
However, it is clear that the 25-year-old has a lot of growing up to do still. Nowhere was this more evident than in his petty revenge attack on Pérez in Brazil when he refused to follow team orders to let him through.
This was reportedly the result of a grudge Verstappen had held onto since the Monaco Grand Prix qualifying session which saw the Mexican spin out in Q3, preventing his teammate (and the rest of the grid) from setting faster times.
While it is suggested that the two are now "even", it is likely to have bought a lot of ill feelings and animosity toward the Red Bull garage, especially given how Pérez has been playing the team game for the last two years.
In fact, it was his holding up of Hamilton in Abu Dhabi in 2021 that allowed Verstappen to be in a position to pounce on the late safety car.
In fact, Verstappen was so grateful for Pérez's efforts he nicknamed him the "minister of defense", yet when it was time to return the favor to help the Mexican secure P2 in the drivers' championship, the Dutchman spat his dummy out. He, therefore, needs to do a great deal of growing up.