Are you planning to take Trans-Siberian railway tours with your family or friends? If so, you must know that leaving behind essential travel utilities at home can cause panic mid-journey. Knowing what to carry and what you can leave at home can make for a convenient journey, allowing you to enjoy your tours to the fullest.
Hence, pay attention to this article because it outlines nearly all the important things that you need to carry on your Trans-Siberian railroad trip, whether you're with friends, family, or alone.
Essential Packing: On-Train
When traveling, you shouldn't come short of the basic necessities because there isn't a convenient way to get back home to pick those things up once you're halfway through a tour. For your Trans-Siberian railroad trip, here's what you may pack as per on-train requirements.
Beverages/Drinks and Food Items
For refreshments and beverages, reach the nearest vendors and kiosks when your Trans-Siberian rail makes a stop. You will find a variety of refreshments like beverages and delicious meals in the ticket class. To avoid feeling hungry until the next stop, you can carry your favorite drinks in your bag.
Bringing some packaged, non-perishable food items that don't require refrigeration is a perfect choice for these trips. Bring crisps, sweets, and biscuits along with lots of water to stay hydrated.
Hold essentials with you to carry tea, coffee, or other hot beverages. Generally, train carriages have stations where you can prepare coffee and instant noodles. Russian people are quite friendly, so if you're a foreigner, you will surely be welcomed with open arms.
So, sharing food and beverages is a quite common practice. However, avoid bringing spirits such as alcohol (banned). Keep in mind that the currency will change after crossing several borders, so you must be ready to use different banknotes to buy things from local vendors.
Suitcases/Bags
If you're traveling on the Transsib during the winter months and the weather calls for snow, bring along a suitcase with wheels. Moving cases and bags are easy to carry in train carriages. To avoid a hassle, be mindful of the per suitcase/bag weight you can carry and the number of bags allowed per individual.
A pro tip for traveling on the Trans-Siberian railroad involves planning and placing all the required things in your suitcases and bags carefully. You don't want your leggings, socks, or underwear plunging out of the zipper. So be careful and lock the suitcases for personal belongings' safety.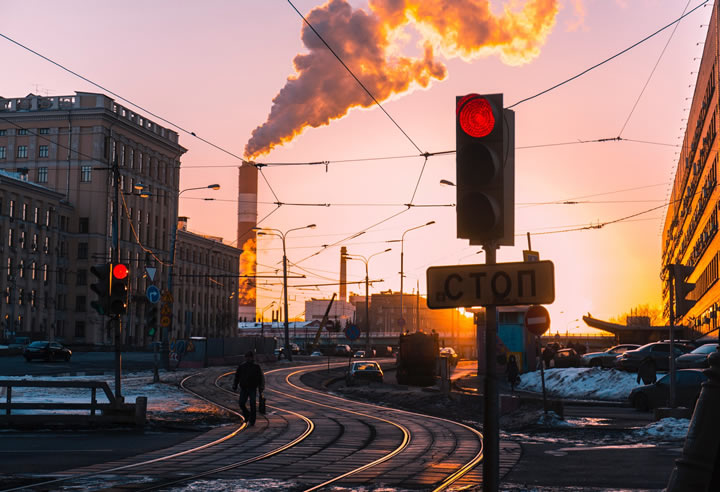 Electronic Items
You can't operate on a train journey without the necessary electrical appliances. It won't be a problem to charge your phone when you're traveling in a modern train that allows you to use multiple power outlets or sockets within your carriage.
Using an extension can help you take necessary precautions when charging essentials like laptops, iPads, or mobile phones. High-speed, better-power, and portable chargers are the best options.
Offline entertainment might serve you in Eastern Russia due to patchy phone signals and Wi-Fi quality. If you want to take up better habits, try reading a book or playing cards since it is one of the most loved activities in Russia in case you are looking to get a tech detox.
Toiletries
Don't forget to keep anti-bacterial wipes and hand sanitizer with you to disinfect your surroundings. The pandemic hasn't ended, so you may notice that several spots during your tour will require that you keep your mask on, especially around the station and train.
Keep some medication with you to help with common illnesses that you may experience while on the train. This means carrying medication like allergy-related prescriptions and painkillers for a smooth trip.
During your on-train travel, it's quite difficult to stop for necessary medication. Because of this, it can be risky for someone with a life-threatening condition not to bring along their medicine.
Check for WCs, commodes, and private shower facilities before boarding the Trans Siberian train. Run several checks on any special requirements that you or someone in the family might have to pick the right ticket and carriage class. Here's another list of toiletries that you must have with you at all times:
Toilet paper
Water
Baby wipes
Shampoo
Moisturizers
Lotions
Toothbrushes/tubes of toothpaste
Essential Packing: Off-Train
Weather can be your biggest enemy if you fail to plan accordingly. People around the world dread Siberian winters due to their intensity and extremely low temperatures. Nevertheless, carefully packing the right clothing items can make them enjoyable as well. Here's a list of items that you must not forget:
Wool/fur hats
Thick Gloves
Warm and Long Coat, especially waterproof
Grippy-sole shoes/boots
Thick scarves
Thick pants (jeans, trousers, leggings, etc.)
Know that the list above is for when you're moving on the streets, parks, and other outdoor spots during the stops or breaks in your Trans-Siberian railroad trip. Buildings and indoor spots have central heating, so you don't have to worry about wearing thick clothes all the time.
If you plan to go to church on Sunday, remember not to wear short or revealing clothes, as such outfits aren't acceptable as church attire in Russia.