The best time to visit Dubai is from November to April, when the city has pleasant winter weather with more acceptable temperatures. But keep in mind that a shopping festival is held here in February, attracting tourist flow here and the prices for airline tickets and accommodation during this period are stably high. If you want to relax in Dubai during the winter months, when the peak of the tourist season is observed, be prepared to meet with noisy companies who love beach holidays on Jumeirah beach.
To avoid crowds of vacationers, visit Dubai in the summer months, but keep in mind that the summer months from April to October in Dubai are very hot (temperatures can easily reach +50 degrees in the shade!) And humid, which makes a long stay in the open air almost impossible . However, all shopping centers and shops are air-conditioned and you can shop as much as you like.
If you are interested in yacht charter in Dubai with cultural and educational tourism, it is better to choose winter or spring months to visit the "Persian Gulf Paris". Hot weather in the summer makes any outdoor activities – including a day on the beach – unbearable. To protect yourself from heat stroke, you should not spend too much time outdoors (especially at noon), apply a lot of sunscreen to the skin and drink a lot of water. The good news for yachtsmen is that prices in summer are generally lower than in high season, albeit slightly.
The spring months in Dubai are the perfect time to relax on the pearly white sands of the Persian Gulf with children or with older people. Beach lovers from all over the world flock to Dubai to take advantage of the pleasant weather at this time, so hotel reservations should be made in advance so as not to be left without accommodation.
April is an ideal time for exploring the sights of Dubai, and beach days at this time promise the best combination of sun, sea and sand (in the second half of spring you can sunbathe on the beach for almost the entire daylight without risk of sunburn). Dubai is a great place for family vacations, in April it has a pleasant average temperature of 26 C, and a number of attractions can offer a lot of entertainment for children in theme parks, with acrobats and meals in popular theme places for dinners, which Dubai is famous for. When planning a family vacation in Dubai, you can count on a wide selection of entertainment on the beach.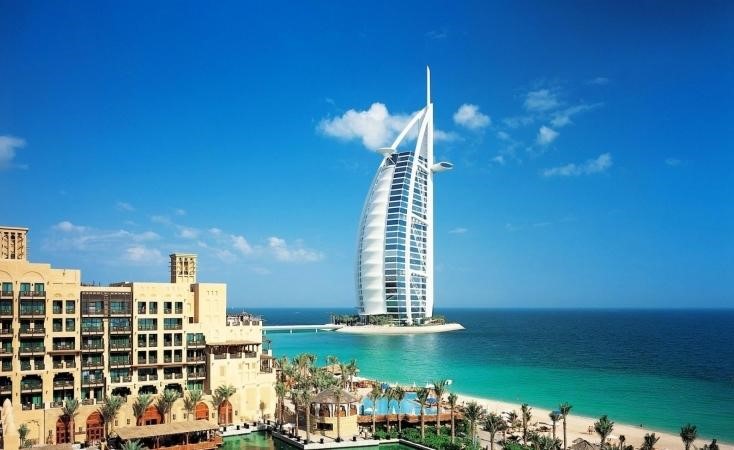 Theme Parks
More than a hundred attractions and various types of entertainment in three theme parks and a water park in Dubai Parks and Resorts will be offered at your service. Following the motives of Hollywood animated stories and action movies, in Motiongate Dubai, you will be invited to visit the realm of Shrek, Kung Fu Panda, Hotel Transylvania, Ghostbusters, Smurfs and The Hunger Games. And "Bollywood Parks Dubai" is a partner of the Indian film industry with attractions and a 856-seat theater, which hosts lively enchanting performances with songs and dances. The LEGOLAND Dubai theme park features 15 thousand models assembled from more than 60 million Lego bricks, including Lego Burj Khalifa, and the LEGOLAND water park has 20 slides and a mini river along which children can swim in boats personally assembled from Lego bricks.
Show time
The spectacular show La Perle by Dragone with aerial acrobatics is held in the center of a circular aqua theater with projections reflecting off the walls, floor and ceiling. Expect to see a dive from 25 meters high, flying at a speed of 15 km / h, as well as unrivaled acting and acrobatic sketches on La Perle by Dragone. For fans of the Mad Hatter and Humpty Dumpty, there are also Alice in Wonderland performances in the legendary QE2 hotel with an original 515-seat theater (Queen Elizabeth 2 floating hotel).
Family Holidays in Dubai
Family parties can be celebrated in the popular venue for a family dinner – Flow Kitchen at Fairmont The Palm on seasonal brunch – here you will find food and drinks from the best restaurants. DJ, face painting and an open air zoo are just some of the attractions on offer here. Atlantis The Palm Hotel can offer The Brady Brunch with a children's menu consisting of pizza, Babybel fried cheese, canned fish sandwiches, fruit ice cream and crispy waffles. This vibrant establishment also has a soft play area, a game arcade, a family terrace and other types of entertainment.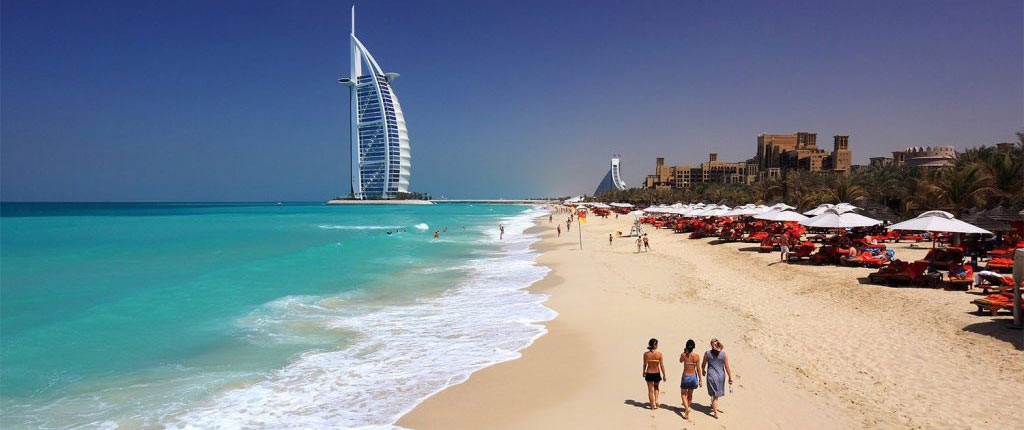 Arriving in the "City of Tomorrow", you can fully immerse yourself with your family in the atmosphere of the emirate's spring break, staying in one of the suitable places, for example, in the Lapita family hotel decorated in a Polynesian style, on the territory of which pedestrian paths are strewn with exotic flowers and a the rooftop bar is surrounded by tropical plants. It is also worth visiting the La Mer beach area with its many shops, restaurants and the exciting Laguna Water Park.
We can guarantee that, taking advantage of 2yachts offers, you will find all the necessary components for a pleasant journey in this incredible city  saturated with sun and warmth. A sophisticated metropolis on the seashore is able to give an unforgettable experience – from popular desert safaris to dinner in the tallest building in the world. Expand your horizons on a trip that will include acquaintance with the masterpieces of grandiose architecture, visits to huge shopping centers and magnificent beaches with white sand and clear sea!