Purchasing a commercial property, especially for the purpose of running your own business, can be considered as a cost-effective investment.
This is due to the high-income potential, the tax benefits the business owner might enjoy, opportunities for investment, and a host of many other advantages.
Before deciding to acquire any property, however, it is important to consider some important factors such as:
1. Building Location
The geographical location of a business is one of the most important elements to mull over when attempting to purchase industrial buildings for sale. It can sometimes be the key to an organization's profitability or loss.
A restaurant, for instance, might not have lots of customers if it is situated in a secluded environment that people don't tend to visit.
Before buying a corporate structure, you need to observe its closeness to markets, a warehouse/storage facility (in case you intend to use the building as a retail outlet), transport hubs, accessible roads, and so on.
Choosing the right location from the beginning can save you from having to deal with potential issues down the road.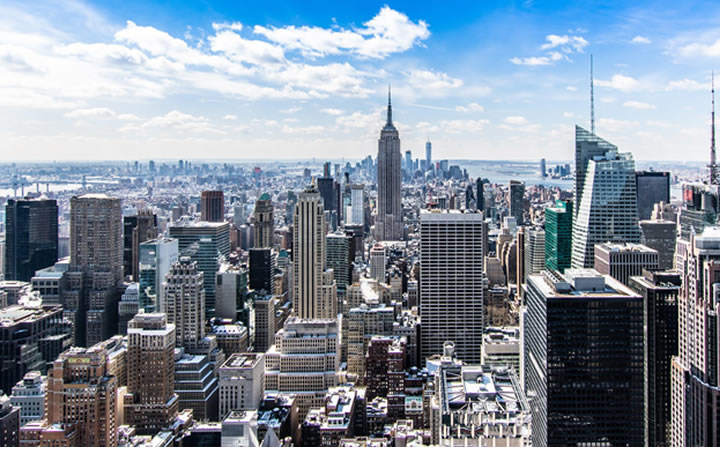 2.  Your Budget
Any project that requires financial investment needs budget planning prior to implementation. A commercial real estate acquisition transaction follows the same pattern.
Industrial buildings for sale tend to be more expensive than residential properties due to their central locations, large sizes, and in many cases, more comprehensive services and resources. As a potential buyer, you need to draw out a realistic budget plan.
Setting up a fiscal account will help you easily select a commercial structure from a variety of options.
3.  Available Payment Plan
Once you've considered your budget, you'll need to determine the best payment plan available to you. Many sellers of industrial properties usually offer a variety of payment options to potential buyers.
Apart from the conventional down payment method, the most common payment plans are the construction linked, time linked, and flexible payment plans.
The best one for you is determined by your personal circumstances and the funds you have available. If you don't have enough money to acquire the structure, you can consider applying for a commercial real estate loan.
Business entities such as limited partnerships, corporations and developers are typically the recipients of commercial real estate loans.
Commercial loans usually last between five and twenty years, with the repayment period frequently exceeding the loan duration.
4.  Knowledge of Risks Involved
Buying an investment property, like everything else in real estate, comes with its own set of risks. Learning about all the risks involved in your potential investment venture can be crucial for its success.
Although real estate values generally increase over time, the market isn't always predictable, and your investments might depreciate.
Real estate patterns, like prices and rental rates, are influenced by the economy, supply and demand, demographic factors, interest rates, government policies, and unpredictable events.
You can reduce your likelihood of getting caught on the wrong side of a trend when looking up industrial buildings for sale, by carrying out careful research and understanding the market.
5.  Type of Building
In the real estate market, there are usually lots of corporate structures to choose from, which offer different profit margins. The type of property you choose usually depends on your budget and financing options.
If you're unable to decide on the type of building to acquire, you can try thinking of your purpose for wanting to own an industrial property.
If you like the idea of selling baked goods and beverages, for instance, checking out a Starbucks NNN property for sale might be a good option for you.
6.  Knowledgeable Agent
If you're not starting off as a real estate manager, you can employ a commercial real estate specialist to guide you through the process. His or her expertise would make the procedure go more smoothly.
The agent will be able to assist you in determining and locating what you want, the structures you can afford, and the benefits you stand to gain from your investment property.
You can also consider seeking advice from a lawyer who is well versed in commercial real estate law, as well as an accountant.
In case the building requires extensive work, you can seek the advice of a building specialist as well.
Additionally, you can visit NNN deal finder to acquaint you with the best deals.
7.  The Condition of The Property
After deciding on the property you want, you need to check out its current condition to see the level of depreciation.
The purpose of this inspection is to help you know if you'll need to carry out repairs on it. Many properties have some sort of hidden cost, so you'll want to be aware of it before you buy.
8.  Management of The Building
How involved do you want to be with your property? Some Landlords who own commercial buildings for lease, typically choose to deal directly with their tenants, while others choose to delegate the management role to someone else, such as an employee or the tenants themselves.
Whichever choice you make would likely depend on your work schedule. If you're a constantly busy person, then the property might be managed more effectively by someone else.
On the other hand, if you have no other engagements, then you might be better off foreseeing the daily activities yourself.
9. Potential Return on Investment
Acquiring an industrial structure requires a thorough analysis of whether the property can generate a return on investment.
The one percent rule is one of the measuring tools that can help a potential investor or owner determine the risk and possible gains that can be achieved by investing in or purchasing any property.
You need to figure out whether you'll be able to rent it out right away, or how long it'll take to get it ready for your future plans.
You also need to consider the rental policy that will be best suited for you. If you intend to let future tenants make NNN lease investments on it, then the 1% rule will help you know how much you can expect as profit every month.
10. Real Estate Regulations
You should consider familiarizing yourself with the laws of the region you're buying property in, before making such a large investment, as well as any taxes you might be required to pay.
Hiring the services of a lawyer who specializes in business law, can help you out in this area.
The lawyer will assist you in becoming acquainted with the entire process, as well as the steps that must be taken to avoid paying fines or landing yourself in an awkward position, especially one relating to taxes.
Careful consideration of all these factors will help you in choosing a property suitable for your needs.