Web notifications play a vital role in marketing campaigns. Their ability to influence the audience is so high that they are preferred over other services like SMS, emails, etc.
These are some of the fastest and effective ways to communicate with customers. Moreover, they are easy to implement. It just takes a few minutes to implement WordPress push notifications to your business website.
When it comes to advantages, there is no match to WooCommerce Push Notifications. They are just a powerhouse of an eCommerce site. They are specifically known for providing rich user experience.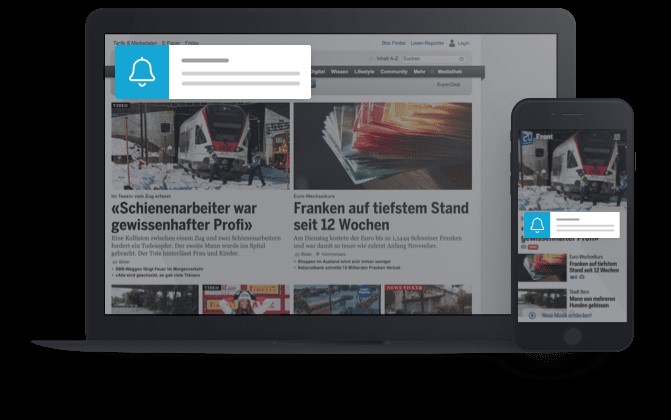 To understand this in detail, let us go through 5 emerging web notifications technology systems that increase eCommerce sales.
Personalization: Personalization is the key to drive performance to an extreme level. When it comes to sending personalized notifications, there is no match to web notifications.
They are composed of four elements. Title, description, image, and CTA. This means you can personalize each element as per user requirements. This will put an astonishing effect on your users.
You can easily sync the user's subscription with CRM data. This will personalize the notification content. Most above all, personalization will motivate users to go for a purchase right on the spot.
The thing is, through personalization you are providing your users with the products or services, of their need or what they are interested in. This means, even if they have not planned a shopping earlier, the personalized web notification will motivate users to go and make a purchase.
This will help you with more sales, without putting any hard efforts.
Rich media: Visual appeal is something that has attracted the audience a lot. The ability to add images, videos, gifs, graphics, emojis, etc have made web notifications unique.
If you are using enough rich media to your web notifications, then you are earning the attention of your users.
The thing is, most of the audience is not interested in reading long texts. This means you will not be able to motivate your user for purchase. But when visuals effects are added, the same message becomes eye-catching. Moreover, you can add more information to an image or video.
This will earn the attention of the users thus motivating them to take necessary action. As a result, your web notification will bring more sales to your eCommerce platform.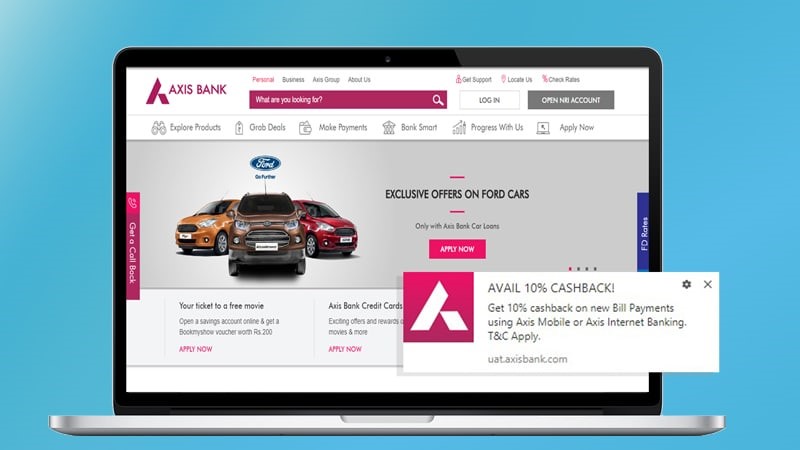 Demographics and location: When it comes to targeting specific users, web notifications are good to implement. The thing is, you can use demographics in which you can segment users on the basis of age group and gender.
You can target your users on the basis of location. This will provide you with an ability to update your users on the basis of country, state, or city.  This will create more interest and encourage clicks.
Moreover, you can use hyper-local targeting. This will let you create segments of users and then send them local content. This will provide you with the ability to reach potential users. The thing is, interested users are more likely to make a purchase right on the spot.
It means you are going to sell your products or services to those who are really interested in buying or who are in need. By doing this, you will be able to create more traffic on your eCommerce platform. This will highly impact your sales target.
Tracking: One of the interesting things with web notifications is, you can easily track them. The thing is, web notifications provide you with opt-in rate, click-rate, conversion metrics, etc.
The opt-in rate will help you to track the number of users who view and who actually end up clicking on allow. It will also inform you about the block rate. This will help you to easily track the growth of the audience on your eCommerce platform. This will let you know about the pace with which your subscribers are increasing.
Click rate will let you know the number of clicks that you received. It gives you the ability to try different things and then choose the one that works best for you. The number of clicks will ultimately result in sessions on your website. This is also an indication of repeat traffic.
Moreover, you can track conversion metrics. This means you will also be able to know ebook downloads, video watch time, and so on. This will help you to make necessary changes that are required to draw more conversions.
Call to action: One of the emerging technologies that is providing effective results is the call to action. You can add a call to action button in the web notification.
The thing is, it is obvious that you are sending a web notification to your user with some purpose. Now sometimes the user just reads the message but is not motivated to go for action.
The call to action button provides you with an opportunity to motivate the user for an action that you are particularly looking for. This will direct your audience towards the action. As a result, the chances are high that the users will click on the link or the action button. This will directly land them to the specific page.
As a result, you will get more sales on your eCommerce platform.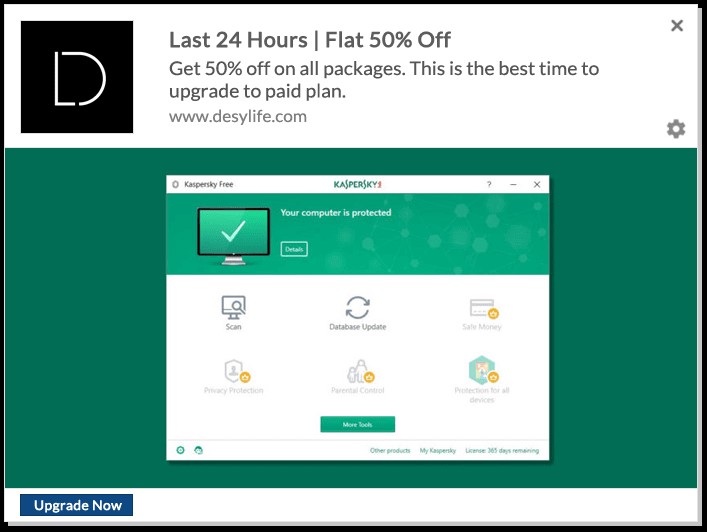 Conclusion: Technology is changing at a rapid pace. This means what is working today may not work tomorrow. This will make eCommerce business owners remain in touch with technology. This will not only help them to get more traffic on their business platforms but it also helps them with conversions.
Web notifications are something that may be new for some but are a result of advancement in technology. They are specifically designed keeping in mind the target users and help business owners to earn loyalty. Now how this can be done is explained to you via some of the emerging trends that are in limelight.
Author Bio:
WonderPush provides you with an opportunity to increase conversion on a massive level. It provides you with WordPress-WooCommerce push notifications. You can use these push notifications to beat your sales target.