While students in the US might get crazy about their spring break, students in Australia are losing their minds over schoolies every year. It's a festival that Aussie graduates look forward to and can't wait, as it symbolizes that the school's over at last. A lot of people choose to use this chance to travel to an exotic destination with their friends and enjoy their free time. If you're not sure where to go for your upcoming schoolie, don't worry – we have a list of the most amazing destinations you should definitely check out.
Party hard in Bali
If you're dreaming of going international and exploring exotic destinations around the world, Bali could be a great start. This is a dreamy Indonesian isle and one of the most popular tourist destinations in the world. People travel great distances to enjoy their time in Bali, and it one of the most popular schoolies destinations. Kuta offers great nightlife options, and beach clubs of Seminyak are just legendary. Resorts of Canggu are relaxing and calming, while those who enjoy hippy vibes will love Ubud for sure. Another reason why people love visiting Bali is because it's not too expensive, and any dollars you saved to take there can stretch further than you thought.
Get adventurous on Fiji
Students are already getting excited about schoolies 2020 and making big plans where to go and what to do. While some really like partying, there are people who are more adventurous and would like to travel somewhere and experience something completely new. Fiji is an incredibly popular destination for schoolies because it offers so many things to do and see that people feel like there's never enough time. On the other hand, the island is very peaceful, which makes it the perfect destination for those who are looking for some peace and quiet after 12 weeks of working very hard on their studies. Perfect white sandy beaches, overwater bures, laid-back locals that are easy to get along with, and untouched coral reefs are a wonderful alternative for boisterous beach parties.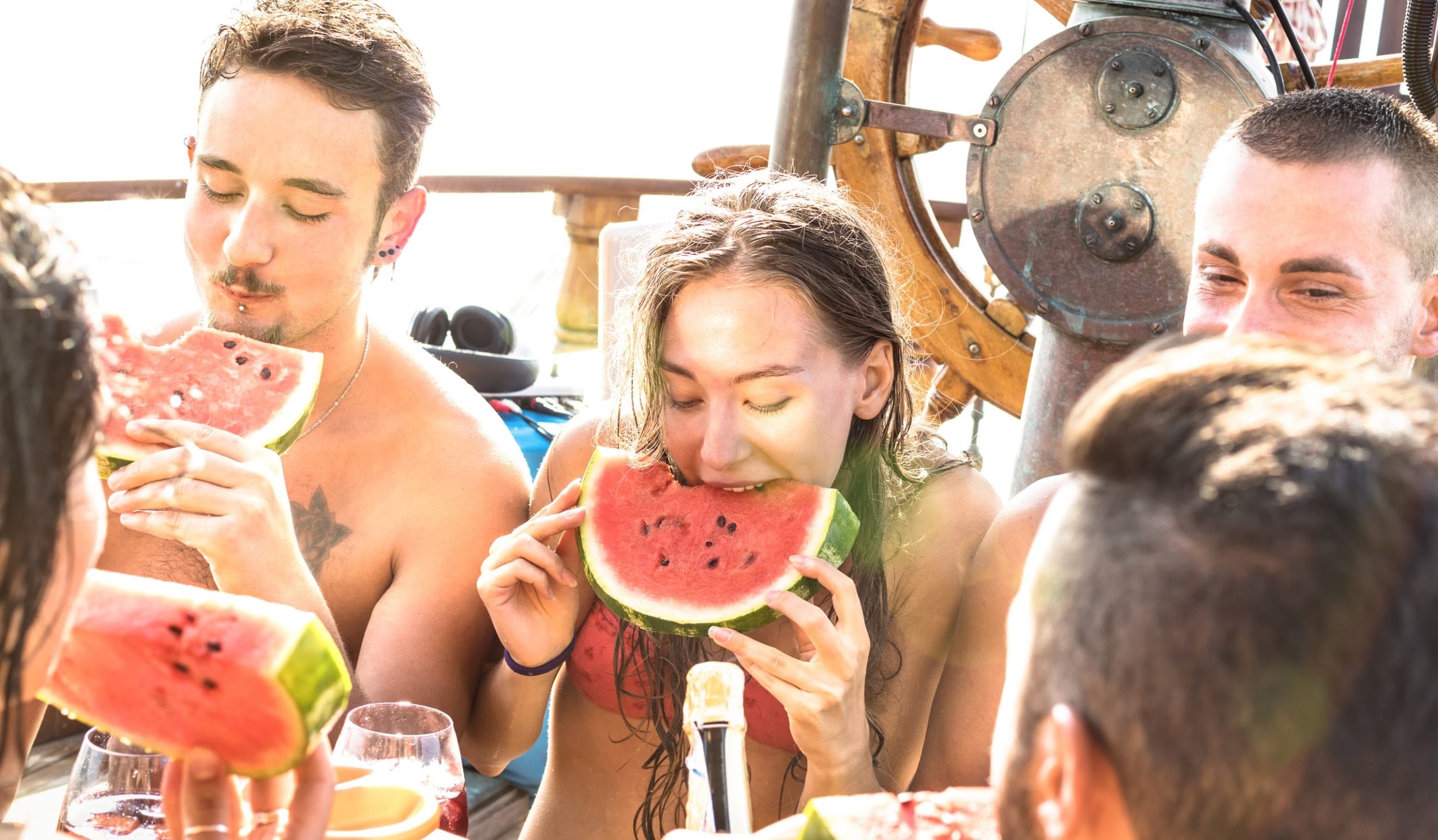 Shake your hips in Hawaii
If you feel like the world is just too small for you and would like nothing better than to head out and explore as much of it as you possibly can, Hawaii might be your perfect schoolies destination. Sure, it's far away and pretty costly, but it offers so much that people just keep coming, and then coming back. There are beautiful deserted beaches where you can enjoy looking at sunsets or simply stargaze, steamy rainforests that turn regular hikes into adventures, active volcanoes where you can see flowing lava, and beach parties that will make you fall in love with drum-heavy Hawaiian music. What is more, you can take a surfing class and learn a cool trick that you can show off to your friends when you come back.
Make a difference in Nepal
For those who aren't big fans of wild parties and who would like to do something meaningful and different, you can head out to Nepal and take part in different sustainable community projects. Explore Katmandu and afterward help locals rebuild their communities that were destroyed in an earthquake in 2015. Yes, sightseeing and hikes are amazing and the views are wonderful, but when you're able to do something that's more meaningful and make a difference right after you leave school, you can head out to Nepal and help their communities.
Discover the isle of Lombok
Even though it's mostly hidden in Bali's shadow, Lombok is a beautiful Indonesian isle in the Lesser Sunda Island chain. While those who are looking for wild parties usually flock to Bali, Lombok also has something to offer and makes a good schoolies destination. Those who like to surf will find the surf breaks to be world-class, beaches are simply heavenly, and most importantly, staying here is a lot cheaper than staying in some of the more popular destinations.
It's not a surprise that people are preparing for schoolies like some prepare for graduation – they finally have time to just be with their friends and have fun. Aussie graduates take this special time and do the things they always wanted to do but never had time for during school: travel to exotic locations and enjoy their time off. No matter where you decide to go, make sure you have fun, but most importantly, make sure you stay safe.