Finding a romantic partner can seem like hard work when you're an ordinary person. Not only do you have to navigate work commitments and responsibilities, but actually discovering whether you have lots in common with someone and that they have desirable qualities is also a great deal of effort.
But finding your other half can be even more difficult when you're a celebrity! Schedules in Tinseltown are even more chaotic, with red carpet premieres and galas taking up all of your time and then you have to consider the PR ramifications of it all, including what all of your fans will think!
Despite the pressure that's put on the stars to find a romantic partner, many of them still find time to do it, with Hollywood hookups and get-togethers making for the juiciest celebrity gossip. Here are five ways that celebrities find romantic partners.
Finding Love at Work
Stars! They're just like us! And that includes finding love at work. Some of the most famous celebrity couples actually fell for each other because they were co-workers, finding love when they were cast in the same television show or movie.
One of the most high profile cases of this is Angelina Jolie and Brad Pitt. The two high-profile actors played husband and wife in Mr. and Mrs. Smith, the action thriller about two assassins who don't realize that they're assassins. The blockbuster movie sees the two stars tap into that sizzling chemistry, including a love scene where Pitt and Jolie destroy an entire house. The relationship was perfect tabloid fodder as Pitt was married to Jennifer Aniston at the time, though their romance continues to make headlines as Jolie and Pitt have since gotten divorced.
According to Totaljobs' stories about people who fell in love at work, stories like Jolie and Pitt's are quite common. Though one of the biggest concerns that people have is that their coworkers will react badly to the news of their romance. That didn't happen with these two mega-stars (they were the lead actors in the movie after all) but they certainly did get tongues wagging!
Online Dating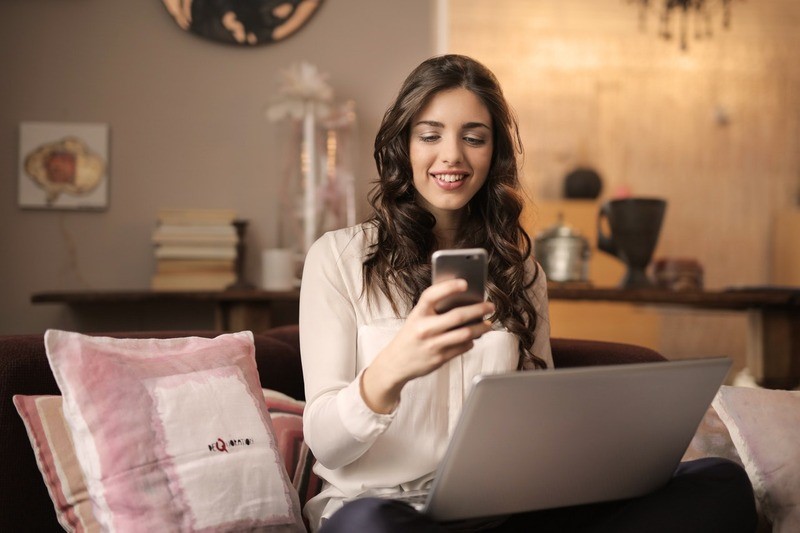 A woman smiles at her smartphone via Pexels
When celebrities fall for their co-star, it can be incredibly risky, as highlighted by the Pitt and Jolie saga above. The stars in question will face accusations that their romance is just for publicity, they may be hounded by paparazzi and if their romance goes awry, it could make production incredibly awkward.
It's why some stars turn to online dating websites like Badoo as a way to hook up with people who they aren't going to end up working with. Unlike the high-pressure environment of a movie set or a television studio, celebs have a bit of room to take things slow, using the simple chat system of online dating platforms to just talk things over and find out what you have in common.
By using online dating, celebrities are also a lot more likely to find someone who isn't in the business, which will certainly make keeping the romance under wraps a whole lot easier! Plus, if celebs find a romantic partner online who believes that they are the real deal and aren't intimidated by their star power, then maybe they're worth keeping around.
Social Media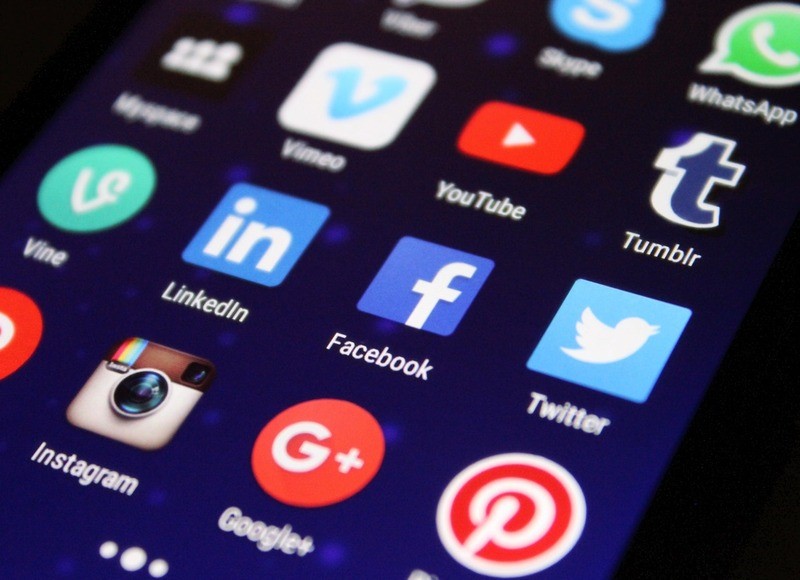 A list of social media icons displayed on a smartphone via Pexels
According to a 2017 report commissioned by HootSuite and We Are Social, more than three billion people now use social media platforms such as Facebook, Instagram, and Twitter. While this makes it easier than ever to stay up to date on the latest news (including the latest celebrity gossip, naturally) and see what our friends are up to, it also allows us to have a much closer relationship with our celebrity favs than ever before.
Back in ye olde times (read: when social media wasn't as popular) then you would have few chances to interact with that singer or actor that you admire, but with social media, getting a response is just a few button presses away. Celebrities are known to follow particularly enthusiastic fans who show their support, even replying, retweeting, and liking their messages in an effort to show thanks for their support. DMs (direct messages) also allow fans and their favs to interact in a low-key sort of way.
In fact, it's not just celebrities and fans who are finding love this way. Notably, actress Sarah Paulson and Holland Taylor got together after Holland slid into Sarah's Twitter DMs!
Chance Encounters
In romantic comedies, there is a trope called the "meetcute" which is the scene where a future couple meets for the first time, just by chance. Although it's a well-worn trope, for many celebrity couples it is actually their reality.
With so many events and galas, there are plenty of opportunities for celebrities to meet and in fact, that's how tennis superstar Serena Williams met her fiance, Reddit co-founder Alexis Ohanian. The two just happened to be sat at the same table for an event in Rome and it was at this same location that Ohanian decided to pop the question a year later.
Beyonce and Jay-Z are another example. The music moguls were both featured on the cover of Vanity Fair's music issue in 2001, with Jay saying that he made an effort to "wine and dine" his showstopping wife in the early days of their romance.
Being Set-Up
When they just aren't managing to find love on their own, it's time to bring in some extra help. Several celebrity couples are together just because someone set them up, trading recommendations and being told to go on dates.
For example, Chris Hemsworth and Elsa Pataky got together in 2010 after their mutual agent set them up. The two stars got married that very same year and now have three children together. Meanwhile, Keira Knightley and James Righton got together after mutual friend Alexa Chung set them up in 2011.
If celebrities can find love, and find room for romance in their busy lifestyles, then maybe it's not so hard for the rest of us? These methods would certainly work for the average romantic, not just A-listers.