Starting your new life can be an exciting and fantastic time, but we all know that planning a wedding can be quite stressful. However, the hope of having a fantastic time with your partner on the honeymoon keeps us going.
Planning the honeymoon isn't that easy, especially when you are on a tight budget. However, you can't let budget problems get in your honeymoon, so here are eight of the most affordable honeymoon destinations you should consider. Please keep reading to learn more about them.
Jamaica:
Jamaica is one of the most budget-friendly Caribbean destinations in the world. However, some high-end resorts like Gran Bahia Principe are expensive and can cost up to $400 a night per couple.
However, you don't have to stay at one of these high-end resorts to enjoy Jamaica. You can find many other hotels that offer great prices and incentives. With budget airlines flying to major cities in Jamaica like Montego bay, going to Jamaica has never been more affordable and easier.
If the beauty of the Caribbean beaches is not enough, there are several other activities like snorkeling, hiking, and diving that you can enjoy in Jamaica.
Tulum, Mexico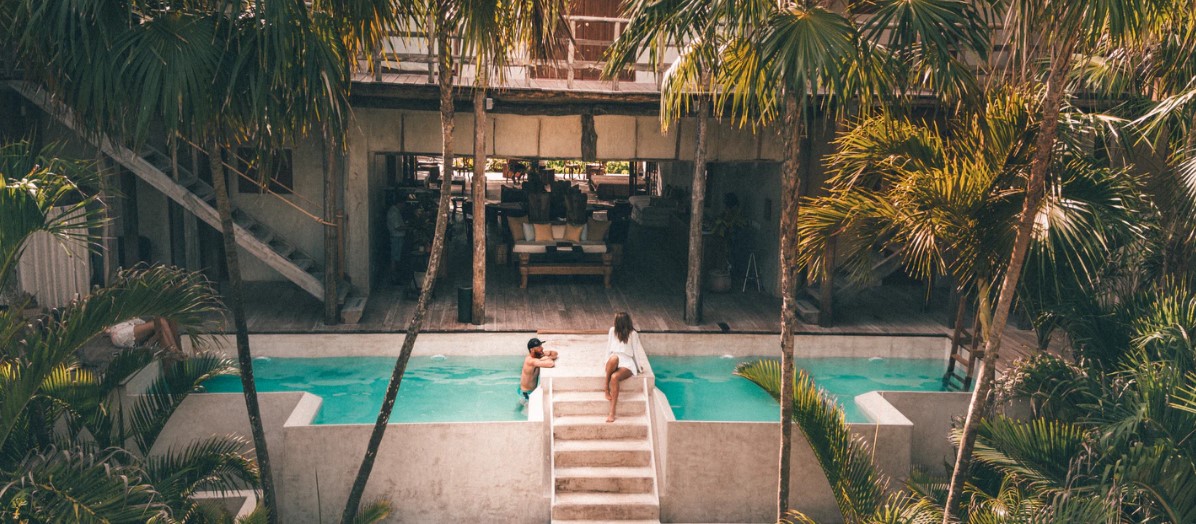 Mexico is a country that gets a bad rep; many think it is a lawless country run by drug cartels; however, that is far from the truth. Most of Mexico is very safe and extremely beautiful.
Furthermore, it is one of the most affordable honeymoon destinations, there are loads of amazing beaches, and there are several resorts as well. Even the resorts close to the beach are comparatively affordable.
Furthermore, since Mexico is so close to home, you won't have to spend much on tickets to get there. If you want to save money, you could even drive.
Tulum is one of the most popular destinations for couples in Mexico, so keep it on your list of options.
Ireland:
If tropical beaches aren't your scene, and you want to visit Europe for your honeymoon, Ireland is a great destination. Even the Dublin capital is quite affordable now; I would suggest targeting the wonderful West coast of Ireland for your honeymoon.
The picture-perfect sceneries, cliffs, vibrant villages, and majestic castles offer many unique and beautiful sights. Furthermore, there are several intimate and romantic beds and breakfast accommodations throughout the region, Ireland will give you a lot of choices and a very reasonable price:
Iceland:
Not everyone likes to visit sunny beaches for their honeymoon; if you want to visit a destination that seems out of this world, then you need to try Iceland. The country is very sparsely populated, and there aren't many tourists, so you won't find Iceland to be recorded like some of the other destinations on this list.
Most of the regional population lives near the capital Reykjavik, which is very affordable and has many fabulous hotels for accommodation. However, for your honeymoon, you should move more towards the northern regions of Iceland, where you can find several hot spring resorts.
These resorts will give you a truly relaxing experience like you are sitting in a natural hot tub. Furthermore, the fantastic cliff shores, volcanic mountains, and incredible sceneries also add a lot to the experience.
The Bahamas: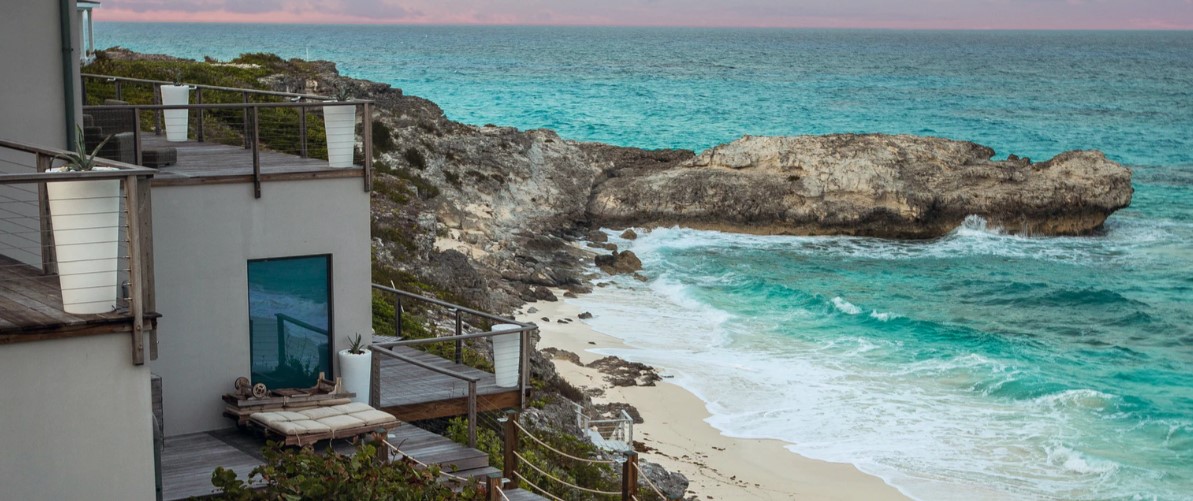 If it is sunny beaches and relaxing resorts that you want, the Bahamas is a great destination to visit for your honeymoon. It is nearby the US and is considered affordable as well. If you have the time, you should take a cruise ship instead of a flight, which surprisingly doesn't cost as much as a flight if only the travel expenditure is considered.
There are many amazing resorts in the Bahamas; however, those located on popular beach fronts can be a little overcrowded. Therefore, check out the private island resorts that are made explicitly for romantic couples. If money isn't a problem, and you want to surprise your partner, check these Bahamas Islands for Sale.
If you want to enjoy some water sports, you can still visit Cable beach, even if you aren't checked into one of the resorts on it, since it is a public access beach, and is also known as one of the liveliest beaches in the Bahamas. You should also plan a visit to love island, which, as the name suggests, is one of the most romantic spots in the Bahamas.
Bali, Indonesia:
As far as tropical honeymoon destinations go, Bali is very popular, it is a fantastic spot, with several resorts for newlywed couples. Though it has become somewhat expensive after the rise in its popularity, it is still affordable compared to spots like Hawaii or Tahiti.
Bali is known for its breathtaking beaches and diverse landscapes. Moreover, with several fantastic restaurants and beachside bars, there will always be something amazing to do in Bali. If you want a slow and intimate trip with your partner, I would recommend visiting Ubud. You will be able to take fantastic leisurely walks with your partner along the Campuhan Ridge, a genuinely transcending experience.
Da Nang, Vietnam: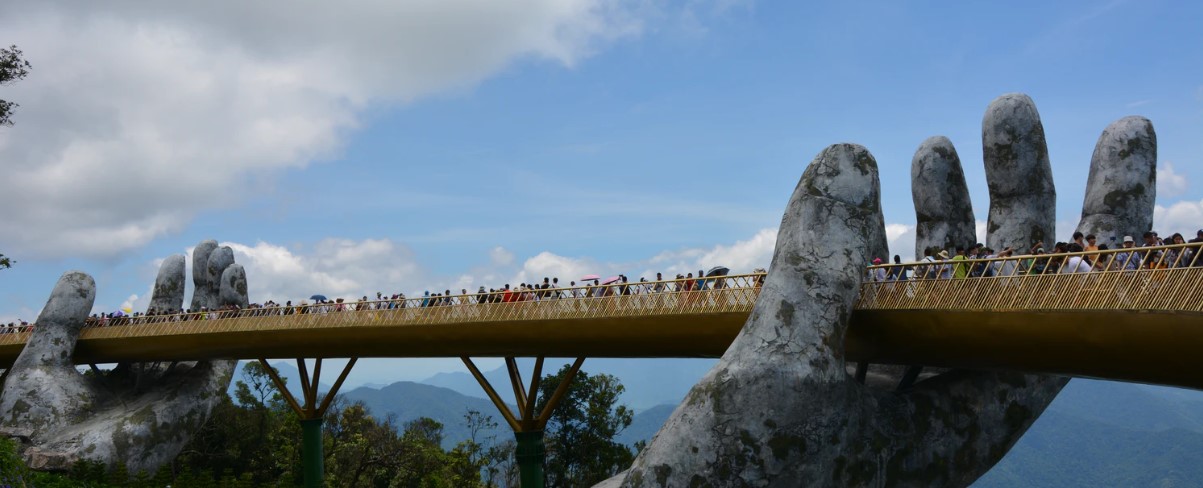 Vietnam probably isn't a destination that comes to mind when talking about honeymoon destinations; however, if you want a super affordable destination, which is an undiscovered natural paradise, you need to keep Vietnam on your list.
Da Nang is one of the more popular destinations in Vietnam and is considered the most important port city in the country. The beaches here are very beautiful, and lush green rainforests surround them.
If you are an adventurous and outdoorsy couple, try climbing the Marble mountains, which are situated towards the south of Da Nang. You can also visit the Ba Na Hills, for a romantic, stroll, and while you are there, don't forget to visit the majestic golden bridge.
Puerto Rico:
Puerto Rico is nearby, and above that, the accommodation there is the cheapest among any Caribbean destinations. You can find very affordable travel packages all year round. If you want to have a fantastic honeymoon, for a fraction of what it would cost to visit Hawaii or Tahiti, you need to visit Puerto Rico.
The capital, San Juan, is a lively and cultural city, and there are several attractions to see. It would be best if you planned to take the ferry to Vieques Island, a very relaxing and soothing spot, with miles and miles of shoreline that you will have to yourself.
You should also check out the famous blue beach, one of the best spots for snorkeling in the region.