Switzerland stands as one of the priciest places to call home, but it balances this with its remarkable stability and resilience, evident in its currency's performance. The USD/CHF currency pair is considered one of the most robust and dependable, with the Swiss franc holding a reputation as one of the world's most stable currencies.
Let's examine if this status holds true and see how the Swiss franc feels today.
The currency came into being in 1850, primarily to facilitate trade between Switzerland's cantons and ensure local economic stability. In 1920, Switzerland entered the League of Nations and began employing the franc for international transactions.
Throughout this time, its exchange rate against the US dollar remained stable.
So, it's no surprise that many investors seek to invest in it. Nowadays, the USD/CHF is considered a safe haven pair due to its stability and neutral character in Switzerland and is a reserve currency used by markets worldwide.
Low inflation plays a pivotal role in this equation. Consider this year: for the second month in a row, inflation has held steady at 1.6%, in line with the recent historical average.
All of these combined make investing in the Swiss franc particularly attractive for those seeking to protect their savings from the ravages of inflation.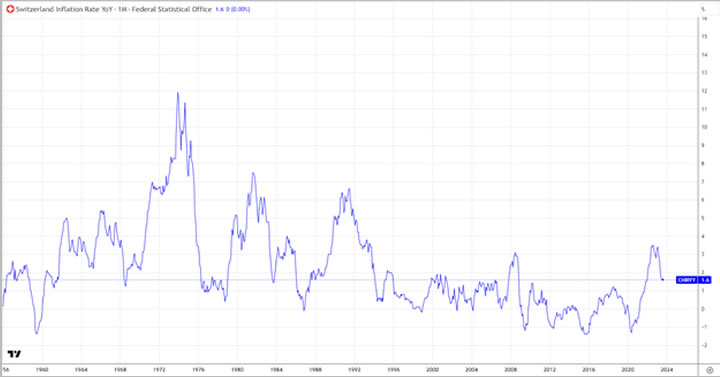 Nevertheless, stability doesn't render the franc immune to external forces, as the exchange rate can still be influenced by various economic and political events.
Case in point, during the 2008 financial crisis, the franc gained significantly against other currencies, including the dollar. One contributing factor was the Swiss National Bank's decision to leave the interest rate unchanged at 1.75%.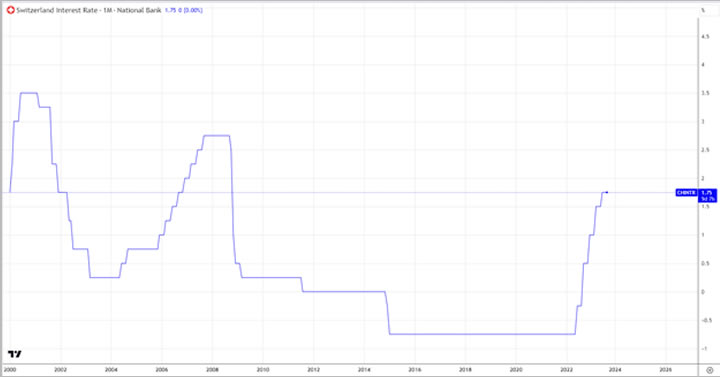 Since July 19, the price has been steadily growing, rebounding from a drop of more than 400 points.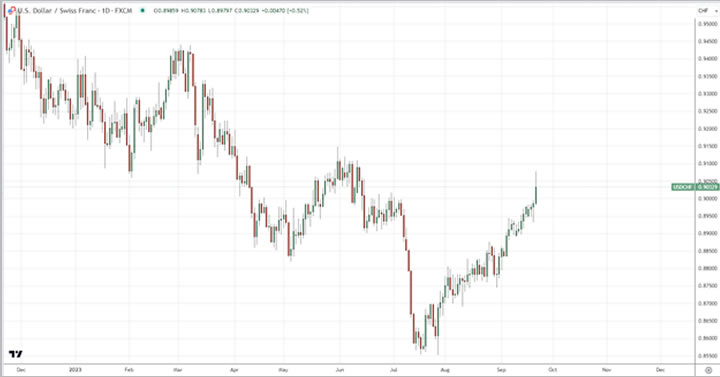 In the short term, the price may dip to the 0.9000 level. It is a mirror level, sometimes acting as a support and other times as a resistance. Most recently, it served as the resistance level that was successfully breached.
Now, it's back as the support, providing buyers with a point where a correction could be considered. But to pave the way for further growth, the 0.9100 resistance is yet to be overcome.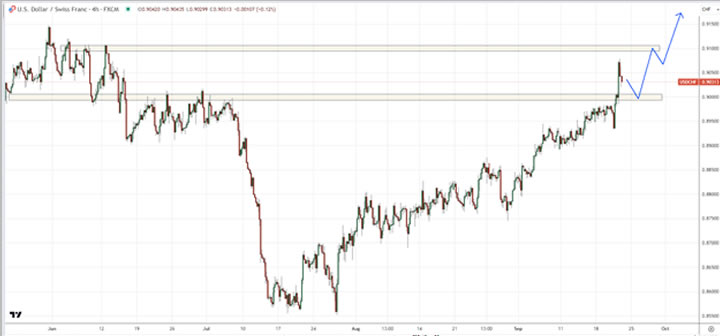 Because the Swiss Franc ranks among the world's most dependable currencies, thanks to its stability and immunity to currency fluctuations, it's a go-to choice for many traders seeking capital preservation, alongside gold.
But make sure you do your own research before picking an asset for your portfolio.