With a new year around the corner, why leave your browser running a stagnant theme when you can go for more stylish and fun themes that resonate with your taste?
Google Chrome is a pristine web browser that enjoys a global audience. Any system or laptop on the planet might be using Chrome as we speak or it might have had an installation of it previously. This is how popular and in-sync Google Chrome is.
It is an efficient browser that makes everyday web-related tasks smooth and quite seamless. But that might not be the ultimate reason why it enjoys a global reach, as it is customization and availability of such rich and eclectic themes within the Chrome Store.
Change up your browser's look and feel today
Don't you get the feeling of being monotonous with your same old Google Chrome theme which originally came shipped with a fresh install? If so then you are not alone, everyone feels the same way from time to time.
The good thing about this whole scenario is that you can really do something about it, such as choosing a beautiful theme from the list of multiple Google Chrome themes out there.
What are Google Chrome Themes?
Google Themes for chrome are the extensions when unpacked change the overall look and feel of the browser such as imparting new background image, changing the click buttons, and revamping the overall UI (user interface) and UX (user experience) of the browser for you.
Every theme is unique in terms of changing the aesthetics of your browser, some are light while some are heavier in terms of effects that these impart. Following are some of the broad categories pertaining to Google Chrome Themes;
Space Themes
Dark Themes
Nature Themes
Movies, Games, comics, and more
Artistic themes
Minimalist themes
These are just the broad categories that many users visit for the sake of choosing a dedicated theme, other than that you can find tons of other themes and customize these to your liking. Still many users have trouble finding the best possible themes and that is why you should take a look at the following few specific options, maybe some of them might be to your liking.
Best Google Chrome Themes to choose from
Beauty: This specific theme is to give you a hint of the natural aesthetics that are often inspiring and more promptly lighter on your eyes. If you want your browser to have a more calming and natural look then this is the theme to go for.
You would find it immersive and captivating with natural landscapes, pictures of lush green fields, and other such scenic views. This theme naturally syncs with those who want to be closer to nature and makes it a vivid template of their web browsing experience.
The theme itself is developed by Atavi.com and is available in the Web Store for both Windows and Mac devices.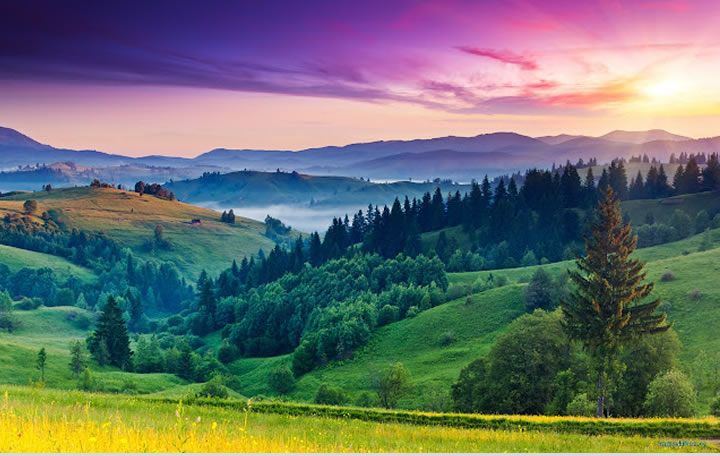 Sahara: If you want a more distant and specific natural experience such as viewing the extreme nightly beauty of our world then perhaps the Sahara theme would be a better fit for this. It gives you access to a starry sky with lush brown mountain ranges extending throughout the scenery.
The background is the star of this theme as you can literally see every dedicated aspect of what is going on the screen, be it camels, the stretch of the tribe over the dunes, or our ever-extending Milky way night sky filled with sparkling stars. This theme is designed by Peter Noordijk and has an overall rating of five on the Web Store.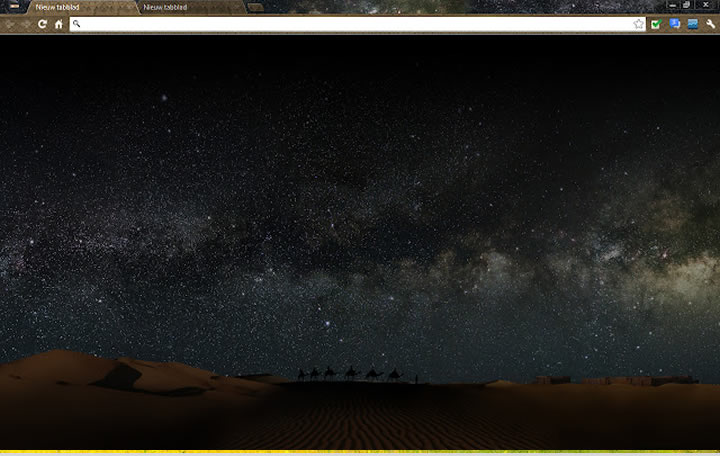 Color fusion: If you are someone who wants something that is a bit playful with the colors and a sparkling design then Color fusion is the right theme for you. This specific Google Chrome Theme is more vibrant and classy than many other themes out there.
It allows you to mix different colors to create a specific background color gradient that might be fitting to your liking. Each tab is different in terms of design and overall aesthetic feel, however, this might not be the right theme for you if you are fond of the dark colors as almost every aspect of it screams lighter and trendier colors.
Minimal: Now, this is a theme that doesn't have much going around but still, it looks inviting and subtle on its own. You would find this theme to be of your liking if you think that you can get on with a neutral white, black, or grey background.
If you are using your system in the workplace then it is the ideal theme for you, it won't give you any trouble in terms of expecting fun or using your time to relax. It will continually remind you of your surroundings, where you are and how you should only be tending to your work and nothing else.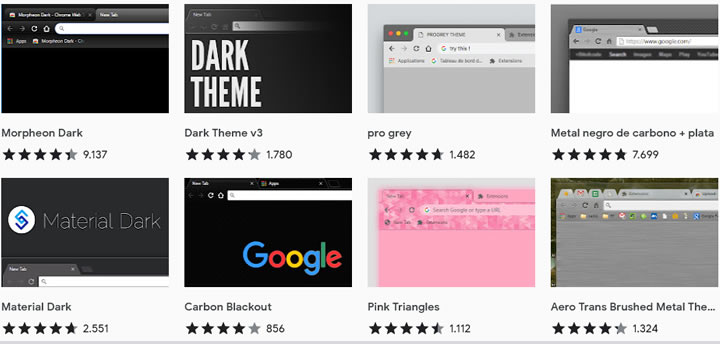 No Man's Sky: This theme is inspired by a survival-based video game of the same name and is an elegant theme to have if you like that specific game or video game in general. It has a dark toolbar that becomes more apparent over the light-colored theme.
The tabs are also highlighted with the mint green color that is going to complement the whole imagery that you have going around there. If you like to have enough customization permission on your hand then this is surely the right theme for you.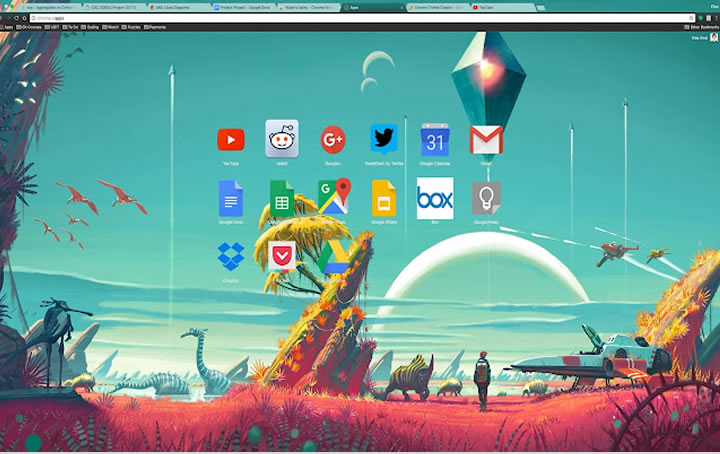 Tardis: This theme is named after a classic element from an old TV series by the name of Doctor Who that had a time machine in there by the name of Tardis and this theme is inspired by that.
It features the most elegant dark background with grey and blue spiral designs that bring out a cooler and more succulent imagination than any other Google Chrome Theme out there. Now, this is a theme that consumes very little storage space and at the same time minimal data as well.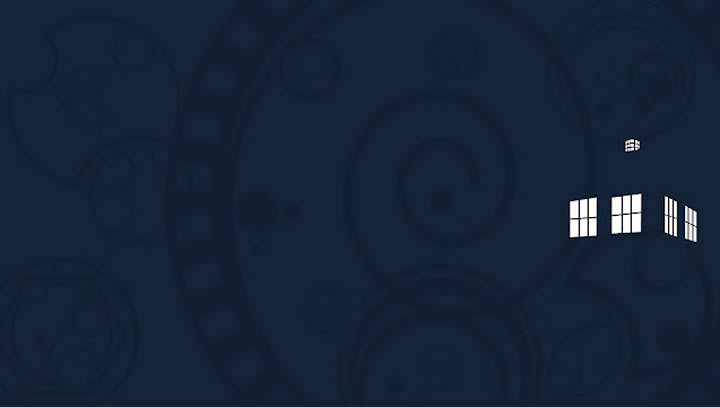 These are some of the most elegant Google Chrome Themes out there and if you want to enter the New Year with something new then choose any of these and have fun.