A pixie haircut is a short haircut you usually spot on fashionably sensitive women. If you are a tomboy or you need to transform your looks a little bit, don't think about a crop, opt for a pixie cut and you will the results! Some of your hair will be lost, but eventually, you will have an easy and wash-and-go haircut and many compliments.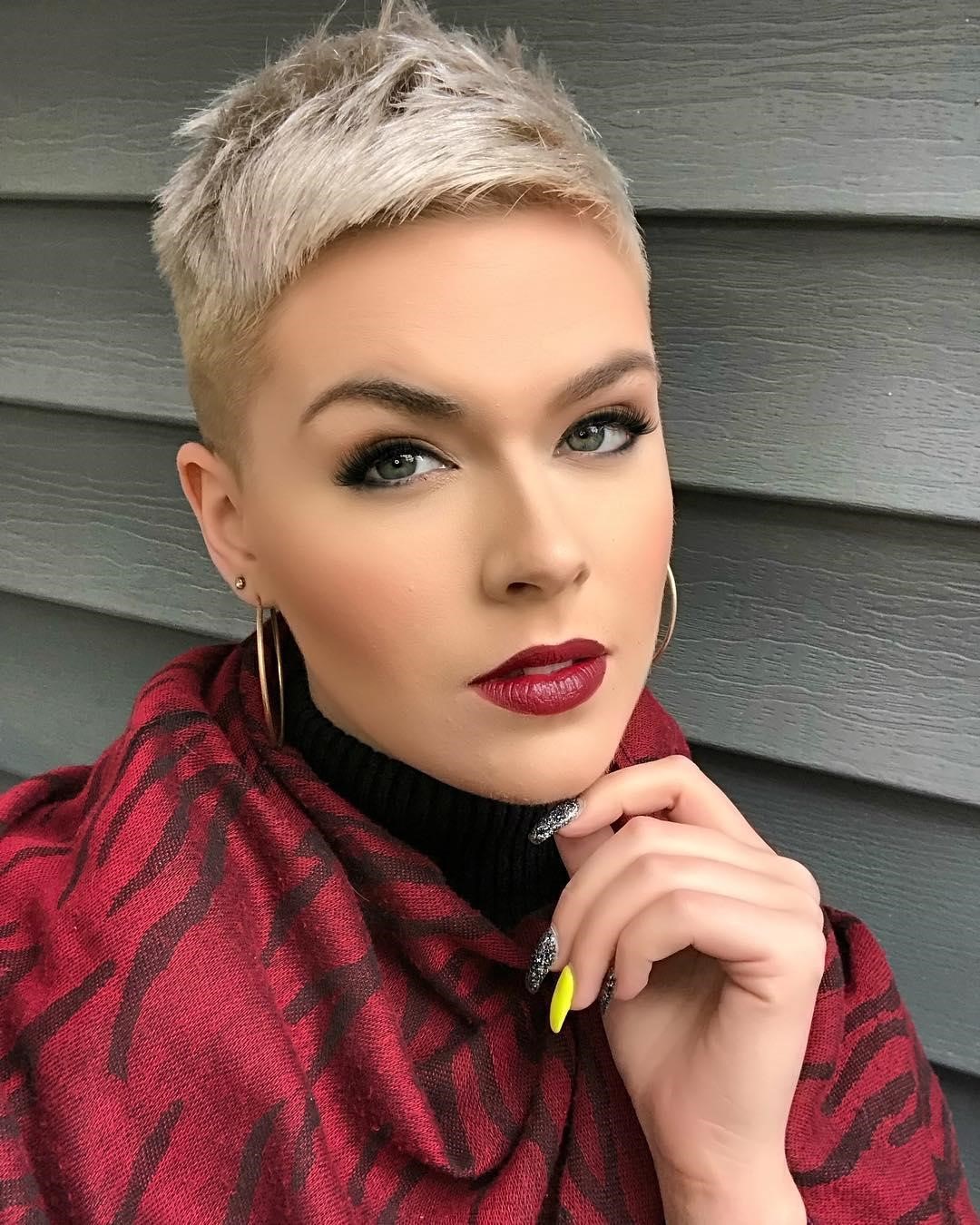 https://www.instagram.com/p/BslnBLAHxBX/
Contemporary pixie haircuts are usually matched with short angled side or extended side bangs. They are enhanced with spiky layers and choppy undercuts. There is also the art of leaving long manes on the top and short tapered hair at the back and the sides. Nowadays, women have taken pixie cuts to the next level by including colouring. Now, it is your turn! Check these different variations of pixie haircut.
Pixie Wedge
Getting a picture of a hairstyle that you can adore is the foundation of rocking your dream haircut. This is one of the best pictures you can take to your stylist and tell her to give you this amazing style. Both sides and the top are kept longer compared to the traditional pixie haircut. That is essential since it adds volume and transform the shape drastically.
These subtle modifications make this pixie cut a statement hairstyle that is always fashionable and classy.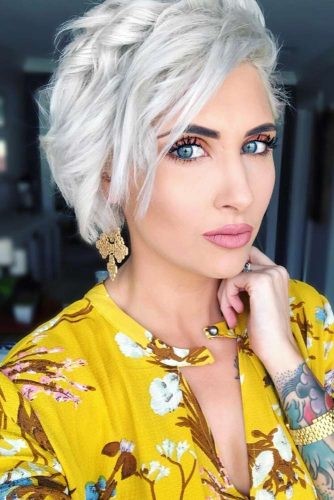 https://www.instagram.com/rayahope/
Two-Toned Pixie
Nowadays, there is no specific haircut for a particular age. You can rock any haircut regardless of your age as long as you know how to style it perfectly according to your age. This disconnected hairstyle is ideal for working professionals. Contemporary pixie hairstyles may look the best styles for people who need a bit of style, so it is important to tell you, stylist, to add some 'neat' texture throughout your hair. This can be achieved through the use of pomade.
Pixie Bob Haircut
An extended messy pixie haircut is the best transition if you want to commence the process of growing out your manes. Keep a lot of long hair in the front of your head to get more shade choices to experiment with.
Disconnected Balayage Pixie Cut
An elongated tapered pixie haircut offers you sufficient length with extreme texture and shade. Try the pixie with elongated disconnected layers and piece-y bangs. If your hair light but dense, it will appear beautiful in tousled styles with a quick blow-dry.
Choppy Grey Pixie
The main reason why you need to try a pixie cut is its versatility and brilliance. Understanding you can shade your hair as it grows implies making more confident dye options and trying out the symmetry of your haircut.
Bleach Blonde Pixie
Opting to disconnect a long and the razor-cut crown part from much shorter undercut is a classic thing to do. Movement and texture in a hairstyle make it more amazing to style in various ways, and at the end, you might end up discovering new styling techniques and some hair styling products you might not have used before on long hair.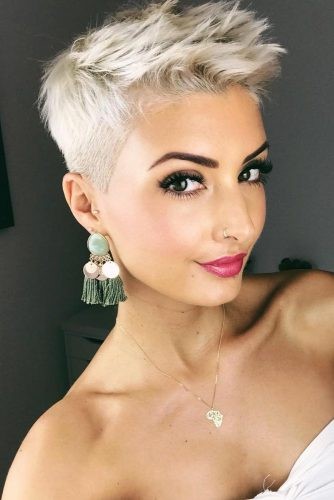 https://www.instagram.com/jejojejo87/
Platinum Blonde and Disconnected Pixie
Subtly cut locks appear great on blonde hair since it is light enough to show the razor-sharp cut for every strand. This platinum haircut, illustrate this point well and also shows how daring the styling option used is. People will hardly notice it.
Grey Blonde Pixie
When women over 50 decide to embrace their grey hair and choose to rock it naturally, a stunning and ashy blonde pixie haircut is what they should opt for. the style has two-toned dyes with insignificant differences hair colors that help to integrate the grey so that it appears stylish and appealing.
Undercut Pixie Cut
If you don't know whether you should go for a softer or tougher look, then this undercut pixie allows you to rock the two looks. An undercut is the talk of the town right now, and this trendy style will reveal your inner girl, while still keeping the lady-like character of you. It is simple to style it. Shave an undercut and combine it with a neat pixie haircut.