Australia is home to a lot of water sports. Paddle boarding recently has grab the attention of many outdoor enthusiasts in Australia and become very popular among them. Brisbane is one of the places that's populated with paddle boarding enthusiasts. One of the reasons for the popularity of the sport is that Brisbane is full of great paddle boarding spots. When it comes to paddle boarding Brisbane is a great place that a real paddle boarding lover shouldn't miss. The key to finding a place to go paddle boarding in Brisbane is to know where and when to go! See our list of suggestions below. You're sure to find one near you:
Pumice Stone Passage, Donnybrook
Definitely worth a visit if you're on the road to Moreton Bay. It's an idyllic beach and being a bit further away from the CBD, you might even get some peace and quiet! Only downside is the jetskis that can occasionally ruin the peace, but this usually isn't too much of a problem, so it's worth a stop if you're heading up the coast.
Enoggera reservoir
A great spot to go paddleboarding. It's not the biggest spot on our list, but it's easily accessible, and a nice place to go without having to go too far outside the CBD limits. Only thing to watch out for is the carpark which fills up quickly on weekends.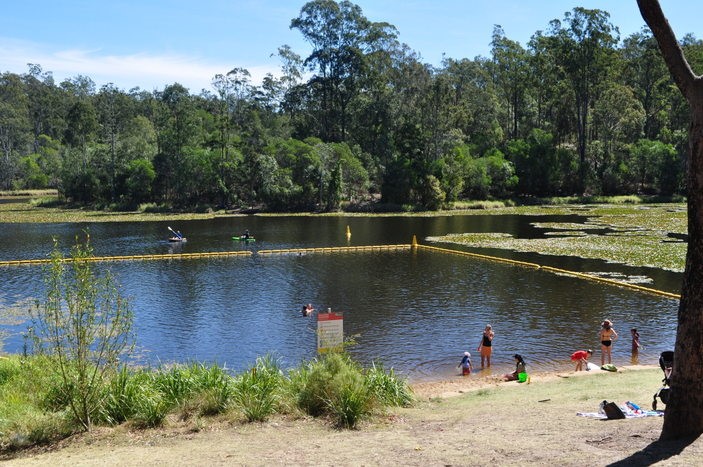 Shorncliffe/Sandgate/Brighton
We know, this is kind of unhelpful just to list three places, but really one of the joys of living in Brisbane is the ability to drive down the coast, surveying the beaches and choose the best one. On a calm day this stretch of the coast is a great place to go paddleboarding. It's a little further north, but worth the journey.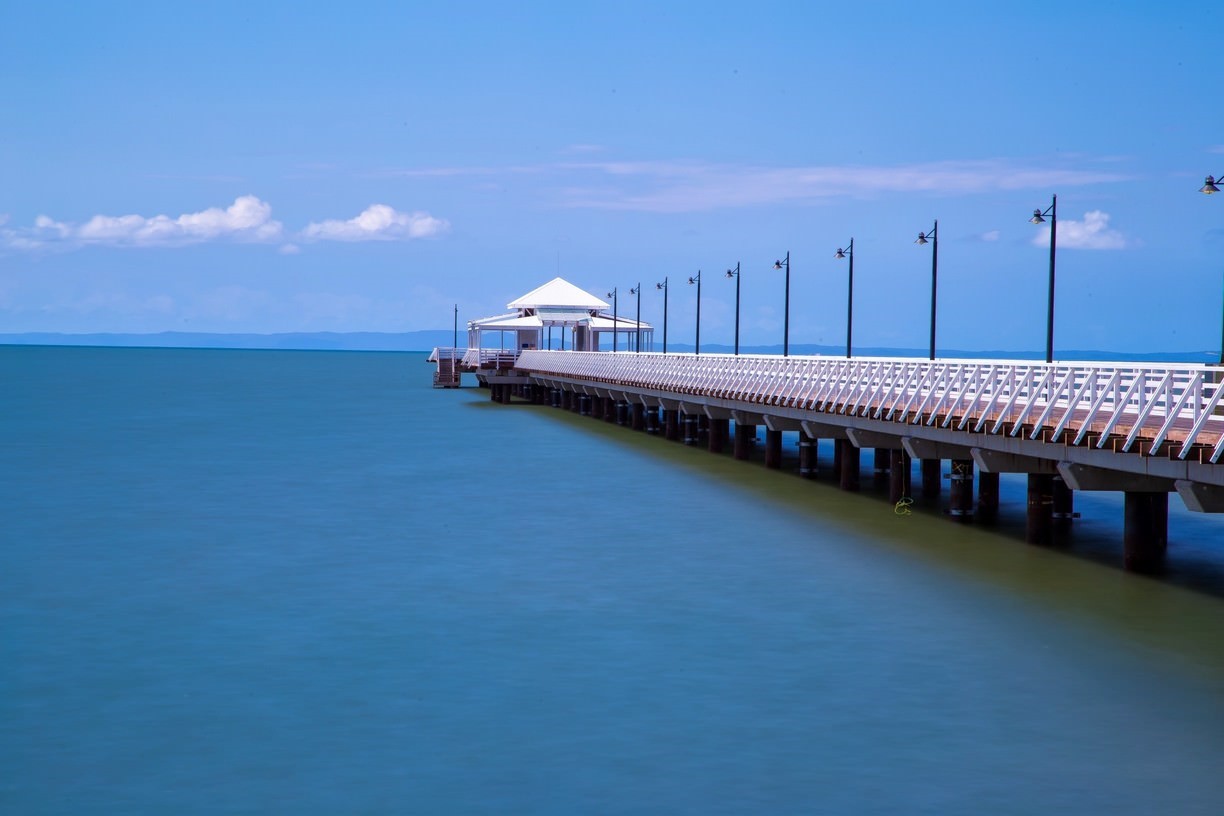 The Caboolture river
Calmer and quieter than some of our other choices on the list, the Caboolture river will allow you to get away from it all and paddle down some creeks with some stunning scenery.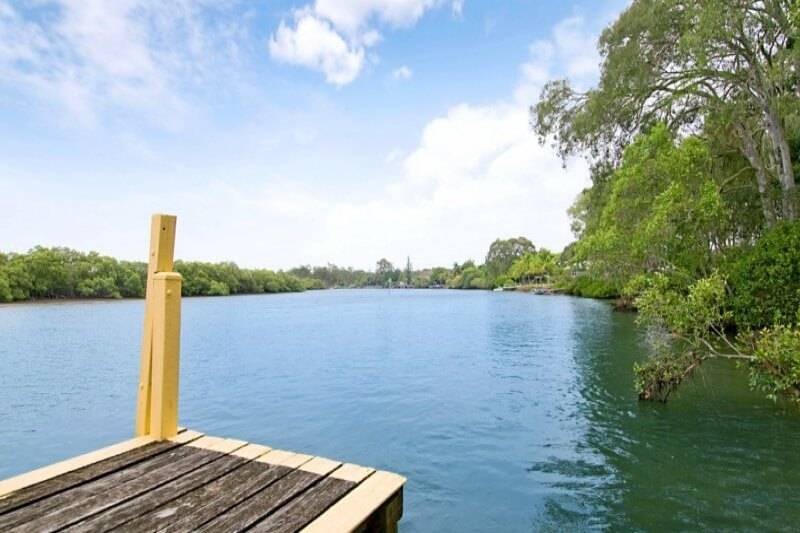 Cotton Tree
A bit further to the south, but a wonderful place to go paddleboarding on the ocean. Try to when the tide is high (tide information is easily obtainable from the Bureau of Meteorology website), and try to go early on the weekends so you can find a parking spot close to the beach. Having said all that, it's a great option.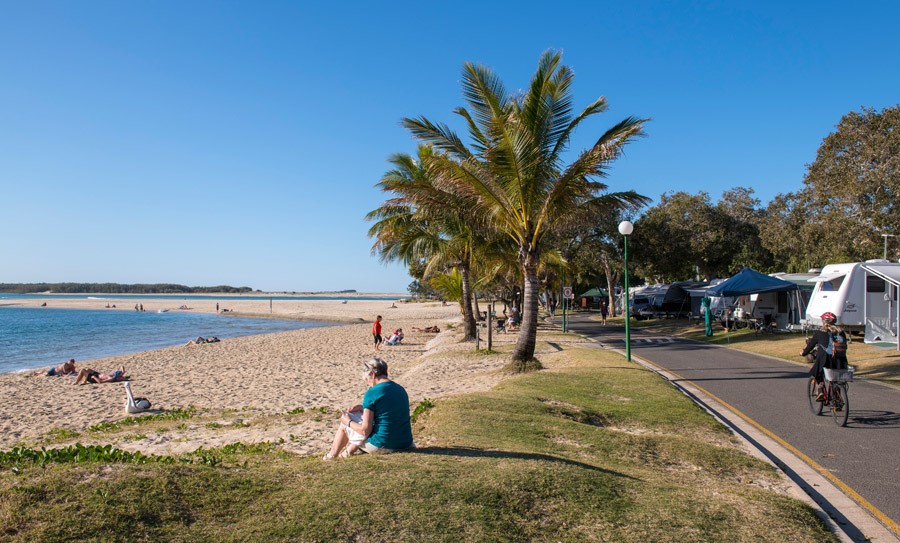 The Brisbane River
We snuck it in midway through, but of course how could we forget the Brisbane river! Yes it's probably going to be busy, and if you were hoping to escape from everyone this probably isn't your choice, but every once in a while it's good to go with a classic.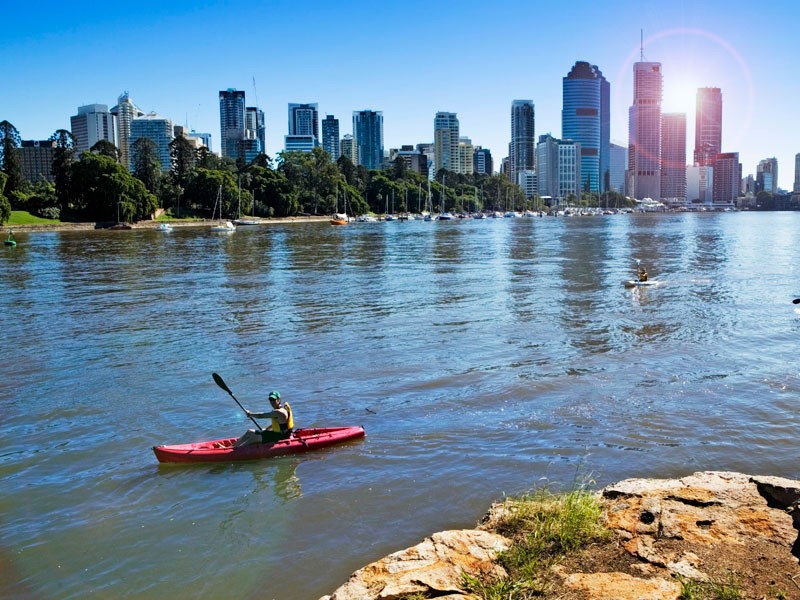 Currimundi lake
A relaxing spot for a paddle. It can get pretty busy with families over the weekend, but one of the joys of paddleboarding is watching the world go by, so think of this as a people watching opportunity!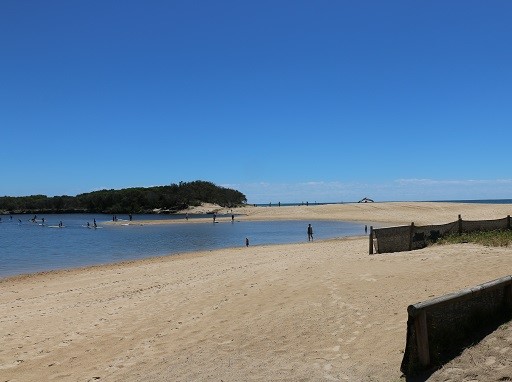 Victoria point's Thompson's beach
A popular choice, but for a reason. It's a nice and calm beach. It might have got some bad press for higher than usual levels of bacteria, but don't let that stop you. As long as there are no signs telling you not to swim at the beach, it's good to go. We recommend trying to go around high tide so that you're not left dragging your board out for too long!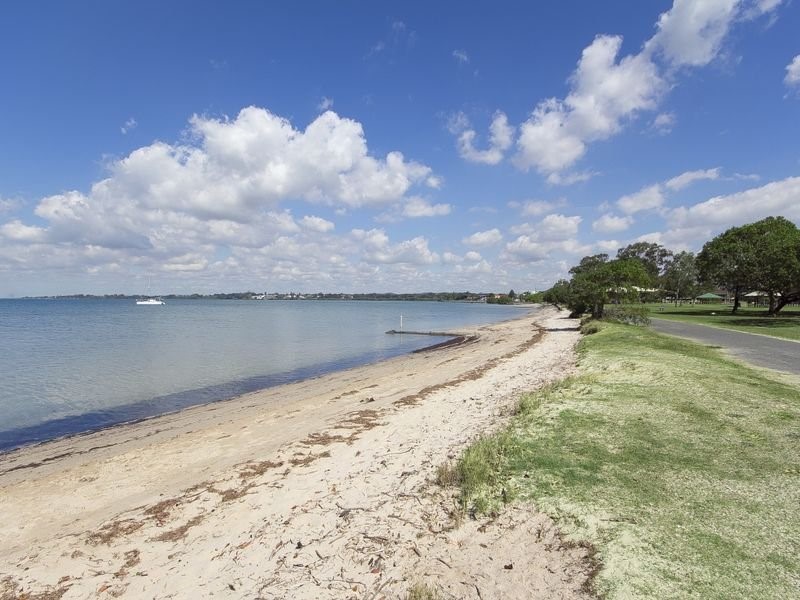 Raby Bay
Another popular choice. This bay is only a few kilometres south of the CBD and is a great choice for a paddleboarding. The bay is beautiful and calm – just take care with the canals. Bull sharks have been known to linger around them!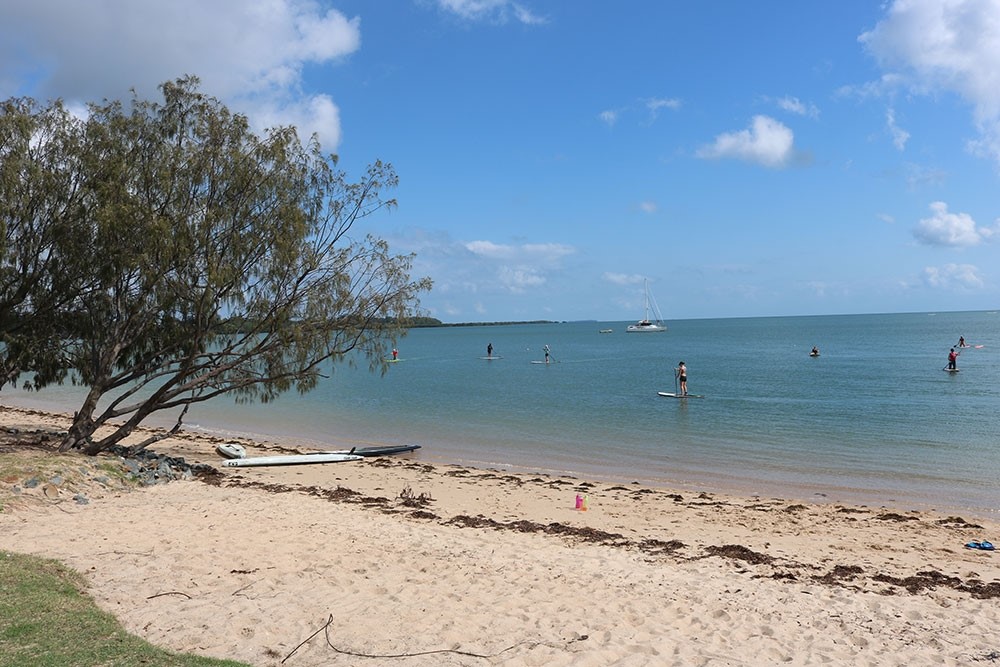 Brisbane is a great place for both skilled and newbie paddlers. If you are a rookie, the first thing to do is get a suitable stand up paddle board for yourself. A reliable SUP board brand like Goosehill or redpaddle would be good enough. And for beginners, an inflatable paddle board is always the better choice than traditional hardboard because they are cheaper, more durable and easier to transport.