Create Fashion Brand (CFB) is based in Portugal and has introduced the world of fashion to a smart manufacturing environment that focuses solely on manufacturing ethical and safe clothing for the environment.
While the company tries to tackle all these issues, it doesn't mean that it is lacking in production. CFB is supported by a group of highly qualified and experienced producers, making the company as dynamic as possible.
At CFB they do their best to help the customer through the whole process of creation of his own brand. You can work together and make your dream of owning a fashion brand come true.
Baring this in mind they offer different ways of working, in order to suit the costumer's needs and bring to life what they have in mind.
Clothing Development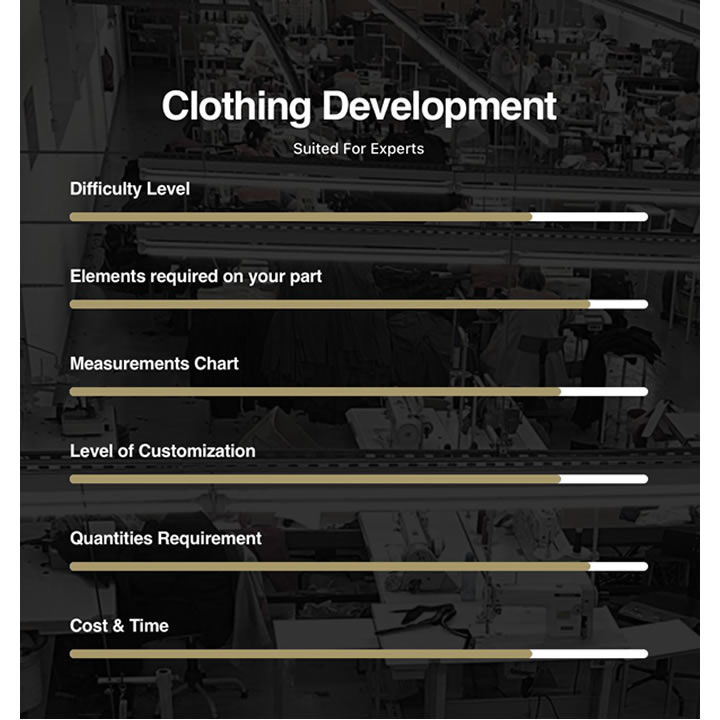 To start off, CFB has the "Clothing Development" service. This option is directly pointed to customers that already own a fashion brand or already have all designs, and are just looking for someone to produce them.
In this way, what CFB needs from the customer is a technical pack with all the measurements, sewing details, fabric descriptions, and color references along with the brand's company details.
It's important to underline that they do not work with fabrics provided by the customer. All the fabrics must be sourced and controlled by CFB, as they operate through a vertical manufacturing process.
In case the customer does not have a technical pack, he can send a piece of clothing so CFB's team can copy the measurements, and in order to know the type of fabric the customer wants, he must send them a piece of fabric in order for the company to source one similar for the production.
Private Label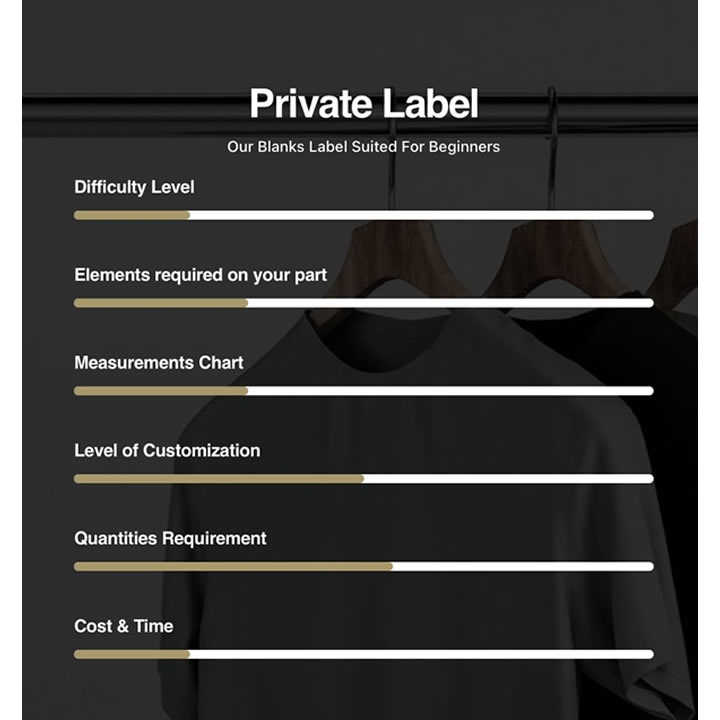 In situations where the customer doesn't have the technical know-how required to develop a product of its own, he can go directly to CFB's Private Label section, and that's where the builder process begins.
In this section, the customers find what they need, in case there's a need for an easier order process with lower quantity and lower expertise requirements.
There are benefits in ordering from the Private Label service, compared with the "Clothing Development" service. Those are the investment of less money, less waiting time for production, and fewer technical elements required on the customer's end.
In Private Label, customers can find a variety of luxury blanks based on the most popular fittings in Europe. This service offers  Sweatshirts, Hoodies, Joggers, Shorts, and T-shirts.
Focusing on T-shirt blanks, there are several different fittings from slim fit to oversize fit at the disposal of the customer.
In the Private Label section, CFB offers the options to "customize your production order" and "order fitting sample".
The "order fitting sample" option is useful in case the customers want to have a physical example of the product, before moving to production – to confirm if the fitting or the fabric is what they had in mind for their project.
With this, they can also require a "Swatch card" which has all of the fabrics that are available in the private label service. That way, customers save money and time, by not needing to order a customized fitting sample.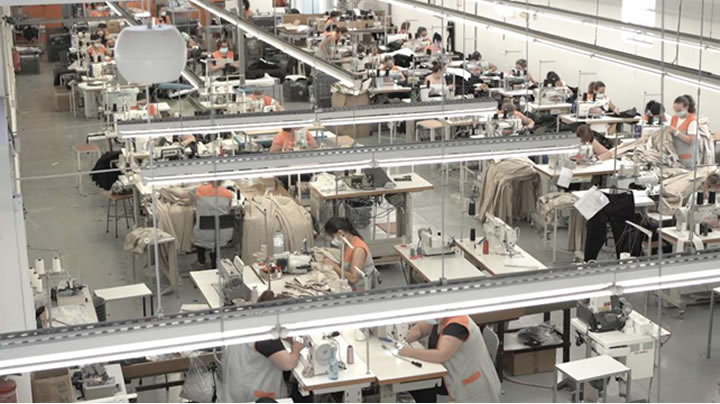 An important detail about CFB's fitting samples is that the stocks are limited. The reason for this approach is to reduce stocks that compromise fabric quality in storage and also promote a low waste policy.
Due to CFB being an ethical and sustainable company, they believe that not keeping a lot of stock is the best option to avoid a big amount of product without a destination.
After knowing their product and being satisfied with it, customers can now go through the "customize your production order" app.
In this section they can find an easy way of customizing the product they want, having now in mind the specific fabric and shape after ordering the fitting sample along with the swatch card.
In "Customize your production order" customers will face different steps in a builder app until they come up with the final image of the product on the website.
The first step is "select style" where customers can find the different styles/models to choose from. After that, they can select colors and fabrics – there are available 11 different fabrics and 5 different colors to choose from.
Then the customers can select what type of printing method they want: embroidery, screen print, or digital print – and upload the file with the image, and set the placement on the garment – front, back, or both. In order to conclude the request, customers must select a label type for their brand along with the design that they want to implement on it.
After finishing all of these easy steps, the final step is "request a quote" where customers need to enter company information and additional details about the order including quantities per size, and later the technical team of CFB will provide an email with all the details of the order of production – quotation and additional feedback.
Final Words
Many manufacturers are doing a great job by providing quality and trendy clothes. But CFB stands out from those as they have a clear vision of spreading quality, sustainable, eco-friendly, and ethical fashion.
They are taking their part in reducing the industry's environmental footprint and the disregard for human rights.
They take every possible measure to ensure sustainability and ethics. CFB is working hard for decades and is globally known as one of the top eco-friendly manufacturers of premium clothes.
So if you're looking for a sustainable and eco-friendly fashion manufacturer that specializes in the development and production of high-quality luxury blanks and garments, then they are worth checking out.
***
To find more information:
CFB Textile Group
Website: Private label – Customize Luxury Blanks
Tel: +351 252132697
Email: hello@createfashionbrand.com