The thirst for a good gamble has never been higher across America, given the current lockdown imposed by Covid-19. This, more so, for high-rollers who have thrived under the pompous land-based casino landscape. With the legalization of online gaming lagging in America because of the tedious legislation processes, gamers lack a legal substitute for physical casinos. States are also losing revenue- a situation would be readily mitigated if strategic businesses were licensed to operate online. The lockdown has given new vigor to the debate around legalizing online betting platforms. After the Supreme Court legitimized sports betting in 2018, various states in the south have taken different roads to actualize online gambling. For instance, Georgia is one of the southern states with a massive potential for online gaming and is currently debating a new bill to legalize online sports betting. Read on to learn more about legal online casinos per state at playigo.com.
Georgia's Undeveloped Gambling Industry Could Benefit from New Betting Laws
American states that were pro-gambling before the abolition of the sports betting federal ban, were quick to embrace the legalization. Even with the pandemic disruption, active sportsbooks in such states have done astonishingly well in one year. The numbers do not lie- by the end of July 2020, licensed sports betting operators had handled a whopping $22,518,473,440, retaining a $1,558,838,916 revenue and submitting tax returns of up to $215,157,378. This, despite legal sports betting in America, is an infant industry, and the sporting business suffering a Coronavirus induced slumber in recent months. The potential for industrial growth is, without a doubt, tremendous!
States like Georgia that have elaborate restrictions against expanding their in-state gambling industry are now privy to the lucrative niche and are finding ways around the legal restrictions. The state senator seeking to legitimize online sports betting recently tabled a bill. The bill proposes that legislation aimed at expanding the state's gambling industry should not be subjected to the tedious constitutional amendment process. The lawmakers have all the incentives to vote in the bill, considering that illegal sports betting in Georgia is already a 1.5 billion dollar industry going untaxed every year. The filed bill also insists that Georgia Lottery be given authorization over sports betting. This would effectively manage in-state online gambling activities and boost the HOPE scholarship initiative launched back in 1993. Licensed sportsbooks would pay the state 20% tax on their cumulative revenue, with 15% of the collected tax going to the HOPE program, which sponsors students within the region. Frankly, one would be insane not to rally behind this excellent course.
The southern States with Less Hostile Online Gambling Environment  
Tennessee has traditionally expressed willingness to expand its gambling industry, and after sports betting legalization, they were the fourth state in the country to pass sports betting law in 2019. This is peculiar considering that Tennessee does not have any physical gambling outlets, nor does it have greater market potential compared to some of its neighbors like Georgia. The state's sports betting law only applies to online betting sites that are expected to launch officially by the end of 2020. Such law forbids online casinos as well as online poker. The annual fee to operate an online sportsbook in Tennessee is $750,000 minus tax. Betting operators are required to collaborate with local sports leagues to gain access to league data under commercial agreements.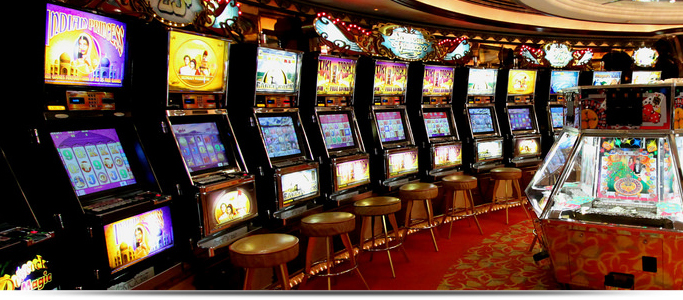 In Florida, the gambling landscape is a little tricky because any new legislation must factor in the influential Seminole Tribe casinos. Currently, there are three active bills in 2020 seeking legalization of sports betting. Considering that the gambling culture in the sunshine city is less stigmatized, chances are that sportsbooks will gain operating licenses very soon. Southern states like Mississippi are already leaping hefty returns from legal sports betting, while others like North Carolina are yet to launch their sports gambling platforms despite legalizing in 2019. Factors influencing the attitudes of lawmakers towards sports betting in the south vary from state to state. Some regions like South Carolina and Georgia have outdated gambling laws, hence gambling industries that are passed by time. Prohibition in Georgia, for example, goes beyond sports gambling, online casinos, and online poker, to forbid dog and horseracing. The logic behind sustaining such a hostile gambling environment in modern times eludes many, including the neighboring states.
As the world steadily advances with digitization, underlying negative attitudes towards online gaming are bound to change. Traditional restrictions against the expansion of online gambling cannot hold up as the industry modernizes. The biggest challenge for the states responding sluggishly to online betting will be catching up with states that are proactive in expanding their gambling sector.