We all want to look trendy and fashionable every single day. However, we often tend to think that in order to look fabulous, we need a brand new outfit for a new day. And we can all agree that buying clothes to wear them only once is a mission impossible for the majority of people, so how then to master stylish looks? The truth is that you can look amazing with just a few pieces from a well-assembled wardrobe and a few tricks. Keep on reading to find out some of the secrets that will instantly make you look more fashionable.
Dress and jeans combination for a magical look
We are used to wearing trousers with mostly T-shirts, shirts, or if we are going for a cool and relaxed look, with our colorful crop tops. But how about mixing flowy dresses and skinny jeans? Jeans are an essential in everyone's wardrobe and you can easily pick out and order some chic maxi or mid-length dresses from an amazing online fashion boutique so that you have plenty of material to create various, creative dress-jeans combinations. Don't be afraid of this new concept that takes a spin on both jeans and dresses; you will love wearing it and it is guaranteed that you will get many compliments for it, as it is truly unique and clever. Just pay attention that you are pairing your flowy dresses with skinny or straight-leg jeans and not baggy or flared jeans, as that can create a bit of a lumpy and unbalanced look.
Layer it with a biker jacket
If you don't own at least one biker jacket, you should get one as soon as possible, as it will make any outfit look more stylish. A biker jacket is a classic and versatile piece that you can wear all year round. You can opt for the universal black or go for a bit more color or even pattern when choosing the biker jacket that you will wear over your T-shirts, cocktail dresses or your gym clothes. An extra tip to make you additionally stylish would be to wear the jacket on your shoulders.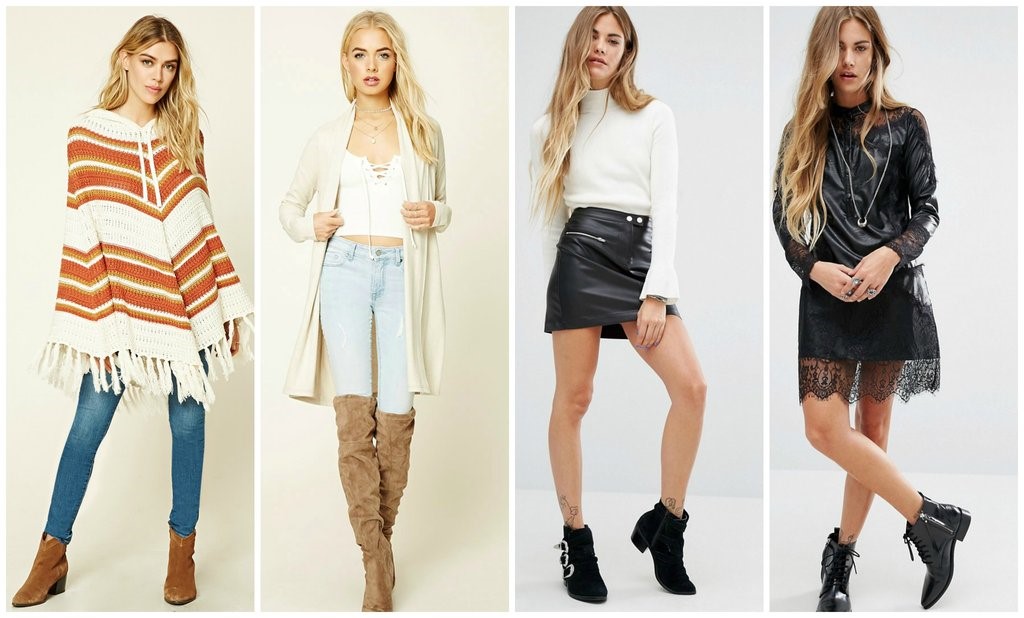 Sneakers look incredible with everything
Sneakers are not reserved only for your sporty and casual clothes. Try pairing an elegant suit with a pair of basic white sneakers to get an extraordinary business look. This kind of mixing styles is the key to achieving trendy and chic looks. Moreover, you can freely combine a pair of chunky sneakers with a romantic maxi dress and add some hoop earrings and a few layered necklaces to get a look worthy of a trendsetter. So, not only are they more comfortable than high heels but sneakers can also spice up any outfit, from work attire to party looks.
When in doubt, go for monochromatic outfits
A total monochromatic look is the secret to stunning outfits. Especially if you go for a completely black or a completely white outfit and quickly put on a black midi dress and black strappy sandals for a nighttime look or pair a lovely white blouse and some white denim jeans for a casual daytime style. You can always add a pop of color by accessorizing. A darker monochromatic look will look incredible with a pink or yellow bag and a light-colored combination can be modishly accessorized with some rose gold jewelry.
Style it with a belt
A belt is a great accessory that can freshen up and elevate any basic look. You can style belts with dresses, jumpsuits, oversized blazers and even coats. A great belt is a practical way to add that extra something and to accentuate your waist. Whether you go for a thin or a statement belt, you will certainly add a new trendy dimension to an outfit you have already worn many times.
Follow these tips and transform any look into a fashionable one in no time. With just a few of the right pieces, you can look stylish every day.