We're well away from the times when women were just staying at home and taking care of the house. Not that that wasn't hard work, but today on top of that, we're out of the house all the time, running to and from work, picking up kids, dropping them off and being responsible for every part of every family member's life. If you want to make sure you're on the top of your game, you need to give yourself all the advantages you can, and it starts with having a proper wardrobe:
A bag that works for you
A small bag, a tote bag or basically any bag that you have to carry in your hands is not a good option. You want to always have your hands free, and you want your bag easily accessible so you can throw things in and take them out however you need. A backpack is a good option, especially if you always carry around something heavy, like a laptop. But if you are constantly taking things from your bag, then something more akin to a cross-body bag is more convenient. Whichever it is, make sure you keep it tidy and organized, because if you have to rummage through your bag every time you reach for your keys, the bag loses meaning.
Be in comfy clothing
This is the most important part. If you need to be active all day long, you can't do it in something that doesn't allow you to move. But this doesn't mean you can't look elegant or professional. On top, the best thing to do is to wear a button up blouse that has some stretch in it, or a T-shirt with a blazer, for a bit more casual option. For bottoms, it's important you don't have anything too short or tight that will prevent you to run down to catch a bus or that will make you be afraid to sit down in a meeting because you think your skirt will ride up. Tailored pants (again, with some stretch in them) will look great, as well as good old jeans or knee-length skirts. These are all options that you'll be comfortable and stylish in, no matter what the day throws at you.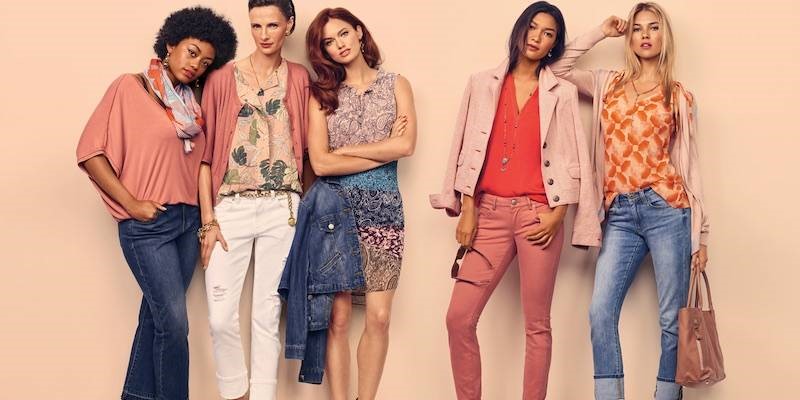 Stay on your feet
Yeah, heels are great, but not for an active woman who has places to be. You need to take a look at women's sneakers on offer and pick something that looks elegant enough for the office and everyday activities, but that feels as comfortable as running shoes. And if you ever feel underdressed because you're not in heels? Keep them in your trunk or in the bottom drawer of your desk! So, if you need to run out to a fancy dinner date after the office or you have an important meeting where you want to feel like a boss, put on those babies and get back to your sneakers when you're done.
Accessories
Every woman loves and needs her accessories. They aren't just for looks, they are practical, useful things. But not all of them are as practical as they could be, so choose wisely: an everyday watch should be a staple and should have a simple design, so it doesn't catch on your hair, clothing or rip your tights. Your jewelry should be simple and not too loose, because you never want to worry whether something will fly off your wrist while you're making an important argument and more importantly, you don't want to worry if something you've put on is "too much".
Hair and makeup
If you live an active lifestyle, you've probably already figured out that a hairstyle you need to spend half an hour on every morning isn't a good idea. The same goes for your makeup look. You can cut down the time you need to get ready in the morning by getting your brows microbladed and a hairstyle you can just run a comb through and be ready to walk out the door. Carry a small makeup bag with you through the day for any touch ups, but more importantly, make sure that your look is simple enough that it doesn't need much touching up, to begin with.
With being fashionable and being active, one usually overtakes the other. It will depend on the day (or the month!), but there's a way to keep both in balance, so don't lose hope!