Choosing a used motorcycle is always a challenge. There is a risk that you encounter some problems or unpleasant situations even if you buy a used device from an authorized dealer. That is why it is necessary to inspect your two-wheeled friend with special care before buying it. We've rounded up a couple of useful tips from seasoned motorcyclists on what to look for when choosing a motorcycle.
Start with the VIN Lookup
When buying a used motorcycle, you should access the bike history report by checking the VIN code (number) on the frame of the vehicle. All symbols of the VIN code must be well-read; otherwise, the equipment may not be registered or detained at the parking lot.
Do not be surprised by the possible lack of information about the engine number — recently, these data are indicated only in the vehicle title. If the engine number indicated in the TCP differs from the real one, then the engine was changed due to a breakdown or accident.
If the replacement powertrain does not bother you, make sure that its model is exactly the same as that installed at the factory. Otherwise, you may face problems in the traffic police since replacing the engine with another is considered a design change and requires complex certification.
Go Ahead
Are you done with the VIN lookup? Then it's time to move further and check some other things before signing the purchase agreement and paying money for the bike.
Step 1 — Check the Motorcycle for Theft/Prohibited Use
Use the traffic police website to check the history of the motorcycle and the possible prohibition of registration actions. You can also get this information in the detailed VIN report.
Step 2 — Inspect the Bike Storage Location
Find out where the bike was parked during the motorcycle season and check the storage conditions in winter. Give preference to warm garage storage with proper preservation. This will help avoid rust, shriveled rubber parts, and other problems associated with prolonged parking on the street.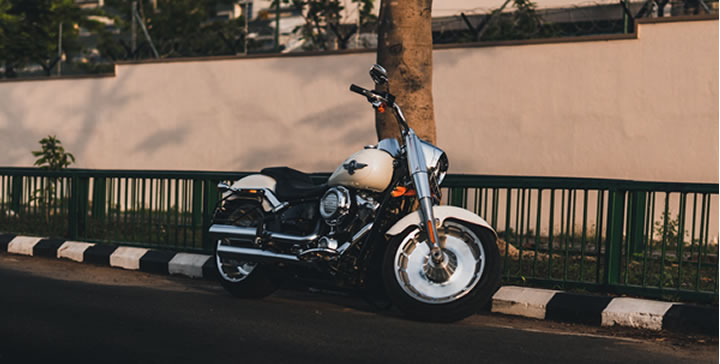 Step 3 — Check the Numbering Units of the Motorcycle
Most motorcycles have the VIN on the frame (steering column) near the right fork stays. Make sure that there are no traces of etching and welding on it and that all symbols are well readable. If there is a suspicion of any changes, the traffic police inspector has the right to evacuate the motorcycle to a parking lot for a technological examination.
Step 4 — Evaluate the Mileage Compliance with the Declared Data
It sometimes happens that sellers intentionally indicate wrong mileage rates. To avoid such situations, we recommend that you ask a specialist to do the check for you.