The need for commercial refrigeration equipment has drastically increased due to the rising demand for refrigeration of foods and beverages. This requirement makes it necessary for restaurants and food chains to look for refrigeration equipment that keeps the food items at the desired temperature. So whether you are operating a grocery store or a supermarket, it is essential for you to have the right refrigeration system to preserve the taste and quality of your products.
Besides, your customer base will also depend directly on your refrigeration system. For instance, if you have a small store and someone is in need of a coke. The person might first ask you if you have a chilled bottle of coke. Here, you might gain this customer if there's a refrigerator present in your store, else lose it to your competitor.
But selecting the right equipment requires a certain amount of study. You need to know about the type of food that you will keep in the refrigerator, the time span for its storage, the space, and several other factors for making an informed decision. So here is a detailed guide on how to choose the right commercial refrigeration equipment for your business needs.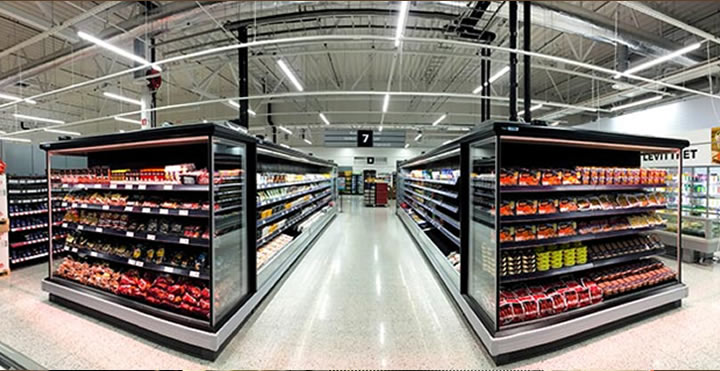 Determine the size of refrigerator equipment:
Your store or restaurant should have enough space to move around for handling the customers properly. Thus, the refrigeration equipment should neither be too big nor too small for your store or restaurant. So make sure you consider the size of your restaurant or store before making any purchase.
Apart from the size, you need to consider the rate of food usage. For instance, even if you have a fast turnover rate for food, you might not be storing and serving all the food at the same time. Besides, if you are confident about your food usage, you will be able to manage it with a smaller refrigerator. Additionally, there are chances of your business flourishing over the time. Hence, it is essential to evaluate your future potential storage requirements and buy the refrigeration equipment that best fits into it.
Look for branded or high-quality equipment:
Whenever it comes to commercial refrigeration equipment, you should measure up the quality against its price to ensure that you are making the right decision. Most importantly, you should look after reputed suppliers or brands that are known to deliver high quality equipment. The best part about buying high-quality equipment is that you will reap the benefits for a longer time compared to the cost you pay at the time of purchase. It will also ensure that there will be a minimum risk of damage and repair.
Moreover, being a food business owner, you wouldn't like to put your food quality down. In such cases, choosing a branded supplier becomes beneficial for your business.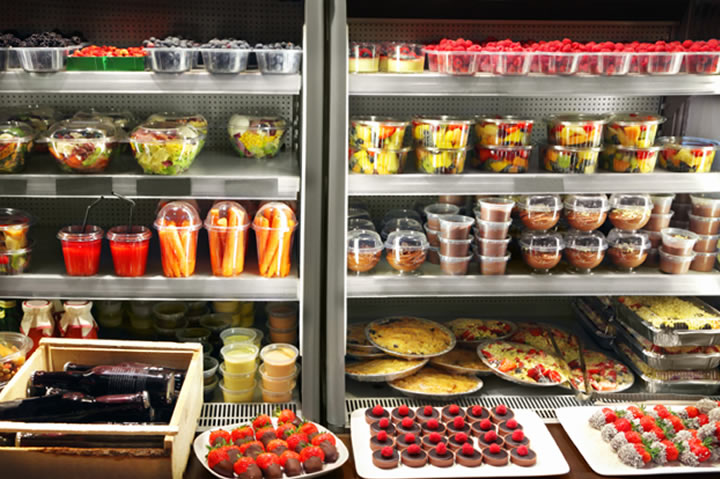 Check its functionality and usability:
Whether you buy a 2-door refrigerator or a 4-door refrigerator, make sure that it is easy to use and handle. You have to keep in mind that your staff should be efficient and productive while handling the refrigerator as they need to maneuver shelf packing, cleaning, unpacking, etc. If you have a supermarket, then your customers will also use the refrigerator. Hence, you need to ensure that the equipment is easy to handle and use, both by the customers and the staff.
Apart from the usability, you should also focus on its functionality. Make sure that the doors are opening and closing perfectly to avoid losing energy. Additionally, you should look for important aspects such as multiple storage shelves, a simple interface controlling system, low power consumption, etc. Thus, usability and functionality are the most important factors that you should consider while choosing the commercial refrigeration equipment.
Get the right look:
Won't you like your restaurant or store to stand out because of its unique style? Well, every owner dreams for it. So next time when you search for the refrigeration equipment, make sure you get the right look that is best for your business. For instance, if you have grocery stores or commercial outlets, then you will need to display all the food items for your customers. Besides, these refrigerators should be easy to close as there will be a continuous flow of customers in the store. Contrarily, if you need the refrigerator just for storing your food items, then you may need the 2-door or 4-door refrigerators.
Consider the energy consumption:
If you observe the long-term energy cost of refrigeration equipment, it will be much higher than its initial price. That's because the energy consumption will rise with your business expansion, ultimately boosting your expenditure. Thus, buying an energy-efficient refrigerator becomes essential for any restaurant owner.
Although such refrigeration equipment can cost you more, it will help you save money in the future. Remember that energy usage will differ brandwise, so ensure you check this while selecting any model.
Go for a brand that offers lifetime maintenance:
Buying commercial refrigeration equipment will be your investment in the business. Thus, you need to ensure that it reaps benefits for as long as possible and gives the best performance. For that, you need to buy the equipment that offers quality products, promises quick maintenance services, and solves all the technical problems for years. They should also provide professional servicing either once or twice a year. So make sure you find a reputable and reliable servicing company that has its name in the commercial equipment industry.
Conclusion:
The food and beverage industry seems incomplete without good refrigeration. Hence, getting the right equipment not only ensures a seamless workflow but also promises quality service to the customers. To achieve that, you need to purchase the best commercial refrigeration equipment for your restaurant or store and avoid paying hefty bills in the future. We hope this guide will help you find the perfect product for your business needs but make sure you investigate various brands and products to ensure that you are making the right investment.