Can you name one thing that unites almost 55% of people on earth? Correct answer: we all use social media. Yes, the number of users of Facebook, Instagram, Twitter, and other applications already exceeds 4.2 billion people. There is a lot of competition in the market, but, at the same time, there is always room for new projects.
If you've ever wondered how to create a social network app from scratch, how long it takes to develop, and what to look out for, this article is for you.
How does social media work?
A social network is an online platform that is used for communication, dating, creating social relationships between people who have similar interests or offline connections, as well as for entertainment (music, films) and work.
A social network is a platform where people from different parts of the world can communicate, create photos and videos, share their content and leave comments to each other.
Globally, about 4.2 billion use social media, and this traffic is spread across hundreds of apps and sites. According to statistics, on average, each person uses 8 different social networks.
How do social media make money?
In fact, social advertising has grown into a huge industry. In general, this is one of the strategies on how to create a social network that generates profit. There are two popular earning strategies: advertising and premium subscriptions. Let's look at two examples!
Advertising is an example of Facebook. Nowadays every self-respecting company has a marketer who is engaged in advertising on social networks. The largest player in the advertising market is Facebook, where business profile owners can promote content and select audiences to post.
This item of Facebook's revenue is paying off – it is expected that in 2021, just through advertising, the social network will earn 94.69 billion dollars.
Premium services. Another example is the Premium service of LinkedIn, which offers to users paid functionality. They show you who viewed your profile, for example, you decide to check a profile of your colleague or ex-partner and don't want them to know about it. Then pay! The only way to hide whose accounts you are viewing is to buy LinkedIn Premium.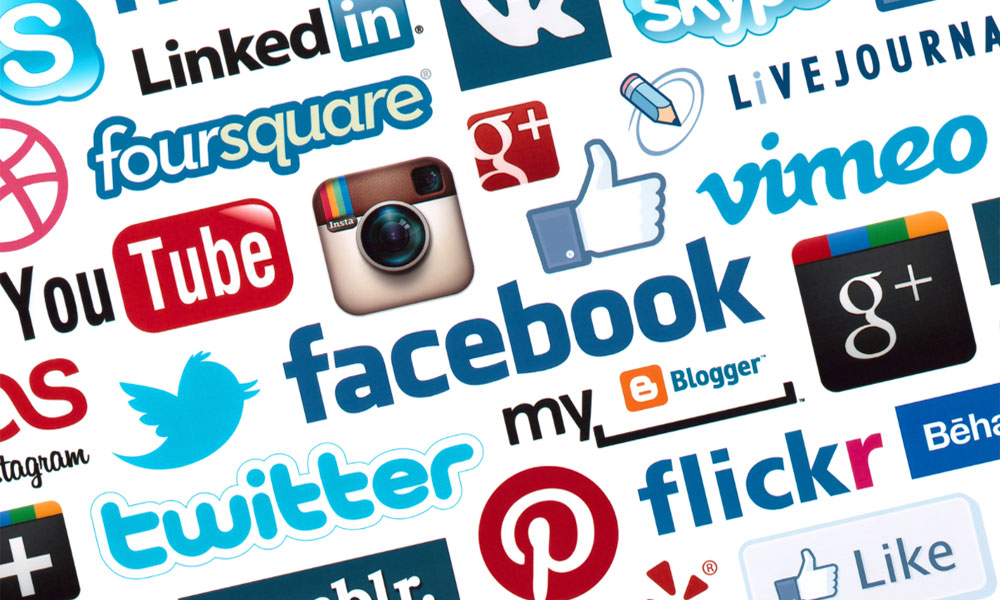 Types of social networks
Before building a social media app, you need to know what types of platforms exist. There are four most popular categories that social networks fall into
Social media in its purest form: Facebook, LinkedIn. They bring people together and give them the opportunity to publicly exchange messages and news.
Apps with a focus on content creation and sharing: Instagram, TikTok, Snapchat. This category includes content-based applications such as photos and short videos.
Community building and discussion apps: Reddit, Quora. On these platforms, people mostly communicate with each other in groups and ask questions.
Bookmark apps where you can save content: Pinterest. In such social networks, you can save images and texts to your board or album.
Key features for social media
Registration & Onboarding. The registration form is the first page that users see in the application. Make sure the registration form is short and simple, everything is centered on the page, and there are clear instructions for the user on where to click next. It is highly recommended also to add a few options for login. For example, create an account using a phone number, email, and password, or using a Facebook and Google profile.
Profile settings. After users sign up, they will most likely go to customize their profiles. They will need the ability to change their username, photo, language, content preferences, and frequency of push notifications.
Message exchange. How to create a social network without a messenger? It's impossible! A social network's job is to connect people, which is why chats are vital in an app. Add the ability to exchange text messages, photos, videos, and voice.
Content creation. If the focus of your application is content creation and distribution, then this functionality is especially important. Users should be able to create texts, photos, or videos, add filters, stickers, and overlay music like in TikTok to add variety to the content.
Push notifications. You can use notifications to increase engagement and drive users back to your app. For example, tell them about new posts, comments, or recommend friends. But it's important also to find a balance with notifications. To avoid annoying users, let them choose the frequency of these notifications themselves.
Integration with other social networks. How many social networks do you have on your phone? Everyone around uses several such applications at once, so you should not be afraid of competitors.
To make the login process smoother and increase the volume of content on the Internet, it is recommended to synchronize your application to other social networks, such as Facebook, Instagram, Twitter, and TikTok.
Does my future social network need an MVP?
The minimum viable product (MVP) is the first version of your app. MVP is used to get feedback from real users and check if an idea meets the needs of the market.
Why is the MVP stage especially important for startups? Imagine you had a cool idea, you invested a fortune in the development of a social network and it failed.
For example, it turned out that this app is not needed by users or they do not understand how to use it. To prevent this scenario in advance, it is recommended to order first to test your idea with minimal costs and deadlines.
Half of the world's inhabitants use social networks. The scale is impressive, isn't it? If you decide to enter this market, your startup will definitely find its own niche.