Today Tiktok has become one of the most renowned apps flourishing every day with new users. This app is used for multiple reasons like creating funny videos or business deals, and even promotions of various kinds of products are also done here. This app allows all its users to upload a short 15-second video on any topic of their interest.
But do you know that sometimes even after uploading a very good video, it remains unnoticed.
Why do you need hashtags?
Hashtags have become an integral part of the Tiktok world. If you are uploading any video, it is impossible to receive the number of views and likes you desire if appropriate hashtags are not used.
TikTok hashtags for views give viewers an idea of what the video is all about before watching it. This makes it easier for them to select which video to invest their time in.
One of the essential advantages of using hashtags is that they inevitably get you more followers and attract a lot of people towards your profile. Once people see your multiple videos being uploaded on a topic they are interested in; there is a very high chance that they will hit the follow button.
If you use trending hashtags on tiktok, these are going to make you popular among the people and turn them into your fans.
How to find trending hashtags?
Trending Hashtags on TikTok have the potential to establish a solid base of your profile, but you need to be sure about the topic and theme you want to get into. Also, you need to be judgmental about the type of audience you want to target, and this will help you in concentrating effectively on the hashtags.
Moreover, there is no shame in learning from others, and for this, you can follow the TikTok influencers. Watch their videos, look at their hashtags, analyze their methods, and try to figure out which hashtags have helped them to get the most views. It will give you a clear generalization about how TikTok hashtags for views attract them. This way, you will know what works for a particular audience and whatnot, and eventually, you will end up saving a lot of trial and error time.
The next best step for you would be to research the TikTok users who have chosen the same theme and topic as yours. In other words, you will now have to research your competitors already making the type of videos you want to make. In this way, you can make sure that videos are not like theirs, and your content is unique and new. Thus this will possibly attract new viewers as an audience. Note that you need not copy the content, and therefore your TikTok hashtags for views should be completely different.
Once you have got a relatively strong hold on the app with your uploaded videos, you can start using all the tools TikTok offers. Just with a few keywords provided by you, the TikTok tool will automatically generate the trending hashtags on TikTok related to your topic and theme.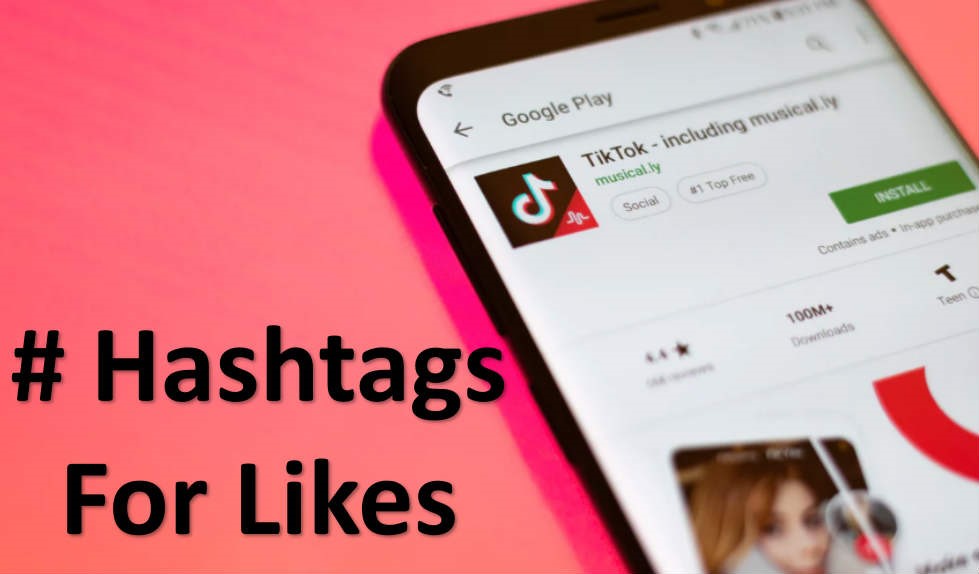 It is also essential to keep an eye open while going up the ladder by looking at others' work and how they became the influencers. It is essential to get in touch with the work you do and how your videos are responded. Analyzing the best TikTok hashtags for likes will also give you a great idea. Observe the hashtags that have given you the most number of likes on your videos.
Reaching at a stage when you have more followers, viewers, and likes don't mean that you need to stop, you can restart or continue with the hashtags and topics you initially had started. They can be your signature move and help you retain your initial followers and viewers.
Upload frequently, this will help you understand what kind of hashtags your fans like and gain followers simultaneously. It will be best if you upload videos of a similar topic during the initial days.
Checking the performance of TikTok hashtags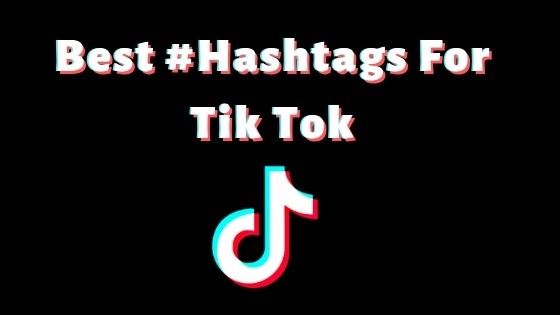 Now how do you know if your TikTok hashtags are working or not? Look at the traffic you receive on your profile and posts when you use a specific hashtag. It will help you determine which hashtag works for you and attracts more fans and which hashtag doesn't do so.
Another trick is to see the comments you receive on a specific hashtag or its type. If you get a lot of comments on a particular video, you should consider following a similar pattern or create related content for your other videos.
Also, an increase in the number of followers can be due to the hashtags you use. If you have started using newer hashtags and at the same time your followers have gone up, you can use such hashtags.
Another tip for finding popular hashtags on TikTok is to remember a set of hashtags that are always trending. Like the hashtags, "love" and "tiktok" are always trending hashtags on TikTok. Similarly, various hashtags are all-season trending. Other than above mentioned hashtags, you can determine the trending hashtags yourself. The first method to do so is to be aware of current trends going on. Posting with the hashtags people are talking about always increases the chances of getting more attention.
The most important thing for becoming famous on TikTok is to make your content unique and different. It is the content that makes you remarkable and reaches greater heights on this app. It is the quality of content that matters along with quantity. But on TikTok, along with the quality content, TikTok hashtags for views matter the most, and they are quite necessary for success in your TikTok career. Both hashtags and content of the video have a unique role to play for overall achievement. So, it would help if you were cautious and choosy while selecting the TikTok hashtags for views that can make your day.
Images Reference Links:
https://qph.fs.quoracdn.net/main-qimg-b3c69a05fcc550889121da02b7b94eee
https://mpng.pngfly.com/20190615/ytx/kisspng-vector-graphics-hashtag-stock-illustration-logo-download-hashtag-png-png-image-with-no-background-5d04cf4c8f4950.9350846015605963005869.jpg
https://qph.fs.quoracdn.net/main-qimg-b3c69a05fcc550889121da02b7b94eee