Your wedding should be the most special day of your life. It is a day that you will remember forever, so you'll want to make sure you have the perfect setting to celebrate this new chapter in your life with your future spouse and your loved ones. Whether you are looking to have a small wedding with only a few family members and friends or a huge wedding where you invite everyone you know, your number one mission should be to make the day as special and unique as possible.
Here are some tips to help you make your wedding the perfect, most special celebration of love.
Plan Ahead
The number one tip to have a beautiful and stress-free wedding is to plan ahead. You will need to start planning your special day the minute you say yes and not waste any time. Planning in advance will save you the stress and disappointment of missing out on things you were always looking forward to having in the wedding of your dreams, and it will help you slowly and gradually get your special day together without much pressure. Consider investing in a planner so you can keep track of all the important tasks and appointments and eliminate the chaos that typically comes with wedding planning.
Set a Budget
Weddings can be quite costly depending on what you have in mind for the ceremony and the reception or after-party you are thinking of hosting. That is why it is vital that you set a reasonable budget that you can stick to before you actually start making any plans or booking any reservations for the wedding. However, if you have a vision in mind that you cannot afford at the time, you do not necessarily have to give it up. You can always take a loan and pay in monthly installments without having to worry about missing out on the wedding of your dreams. But even in that case, you will still need to plan everything out and figure out how much money you will need to bring your vision to life so you can work with your finances accordingly.
Personalize the Event
Weddings are extremely personal occasions where two people declare their love for one another in the presence of their loved ones. In order to make the day even more special and celebrate the special connection you and your partner share, try making the event as personal as possible. Start with personalizing the decorations and adding creative and unique elements like boards with pictures of you and your soon-to-be spouse or small wedding favors with your and your partner's initials. The sky is the limit, so do not shy away from personalizing the occasion as much as you want.
Use Social Media
Social media is now a big part of everyone's lives, and it can come in handy at weddings as well. A fun way to make your special day quite more unique is by using social media to create your own wedding space where your guests can share their favorite moments from the ceremony or communicate with one another. You can create your own wedding hashtag and ask your guests to share pictures and tag you and your partner so that everyone can revisit those special moments. This can be a lot of fun for everyone invited, and it will allow you to look back on your special day until you receive your professional wedding pictures, which usually take time to be edited and printed.
Greet Your Guests
Many couples who plan big weddings worry that their special day is not going to be special enough, or that they will miss out on a lot of what they have planned because of the number of people invited. To overcome this issue without compromising on the extravagant wedding party of your dreams, try to set aside some time during the wedding to greet each and every one of your guests and personally thank them for being there for you. Not only will this mean a lot to your loved ones who went through the trouble of showing up to your wedding, but it will also give you the freedom to enjoy your wedding without your guests stopping you at every turn to greet you, causing you to miss out on the fun things you have planned for your special day.
Take Song Requests
Whether you are having a DJ or a band, music will play a huge part in your special day. To make the party more fun, why not allow your guests to make song requests to avoid the cliche wedding playlist and make sure everyone is having a good time? It will be a great way to get all your guests up on their feet and hype up the party. If possible, try to get a list of all the song requests before the wedding to make things easier for the DJ or band playing at the wedding.
Keep Speeches Short and Sweet
When you are planning your wedding, you will probably need to set aside some time for your loved ones' speeches. Even though those speeches can be quite special and emotional, you should ask the speakers to keep them short and sweet. People tend to get bored quickly, and if someone is going on and on in a speech, your guests will lose interest, which can put a damper on the celebration. Keeping the speeches short makes them more special and keeps the flow of the wedding going without any dull moments.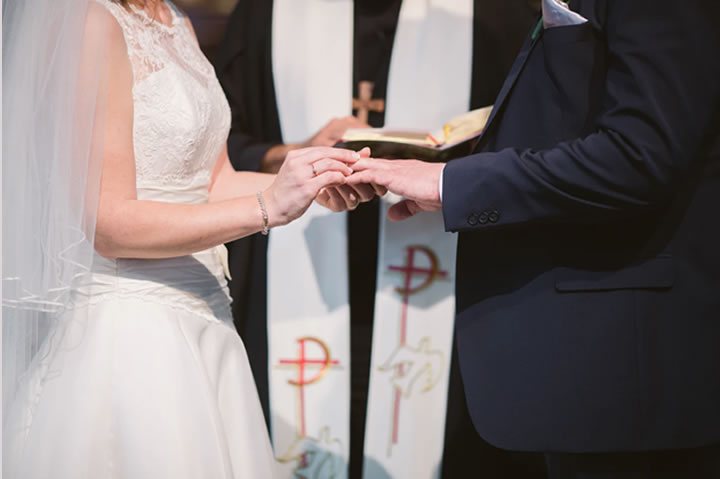 Planning a wedding can be both exciting and challenging at the same time. To ensure that you will get to have the wedding of your dreams without any disappointments or additional stress, make sure you plan well in advance and look for inspiration and good deals before making any reservations. Remember that you can get as creative as you want with your wedding, so try to personalize every little detail to make the day more memorable. Make sure you involve your loved ones in the planning as they are the ones who really make the day special.