Nowadays all the teams and coworkers are remotely working from home connecting virtually – let it be teachers, office workers, or media professionals. Do you know what is the most helpful tool for them in this crucial time? An efficient screen and audio recorder will be helpful. Here are some of the most common purposes you might need a screen recorder for:
Record presentations
Now that you may not give a presentation physically, you will have to record and share it, right? For that, the handiest and most helpful tool would be a screen recorder. You will be able to record your presentation, along with your voice.
Record lectures, lessons, and training
Teachers and trainers from all over the world are giving lectures and training online now. Though live sessions are working, still, sometimes you need to record your sessions and classes. For example, if you are uploading your lecture on YouTube, etc.
Recording online meetups
While all the teams are conducting their meeting and meetups online, not every individual will be able to attend. That is when you need a screen and audio recorder to save the session then people can listen to it later.
Record videos to support remote onboarding
Adding and including new people in your remote team can be challenging; the whole HR department and candidates connect through video sessions. This can all get very confusing, so it is essential to screen record the onboarding interviews and have a clear look at them later.
Create video tutorials for software
Want to teach and train your students about how to work on new or specific software? Doing this virtually can get technical. That is when a screen and audio recorder come to help. You can record the whole video tutorial with your voice instructions for your students to learn conveniently.
Share knowledge with remote teammates in how-to videos
Helping each other with things you don't know is what teamwork is all about, right? If you cannot share your knowledge on a certain subject with your coworkers physically, you can always screen record the instructions and create a How-to video for them.
Record product demonstrations
You can also record your product demonstration presentation to promote your certain product to your potential customers and consumers. All you need to do is download an efficient screen recorder for PC or windows, record the video, and encourage the customers to invest.
Troubleshoot issues remotely with IT
There are times when you have technical issues with your work and immediately need to discuss them with the IT department. That is when you can record the whole problem for the IT department to understand it and come up with an effective solution.
Wondershare DemoCreator – A Simple and Efficient Screen and Audio Recorder
While there are a lot of reasons you need a computer screen recorder, the first step is choosing the right one. A software with a convenient interface and efficient recording process is the way to – just like Wondershare DemoCreator. Out of all the hundreds of screen recorders, this one is the most simplified and swift, in our opinion.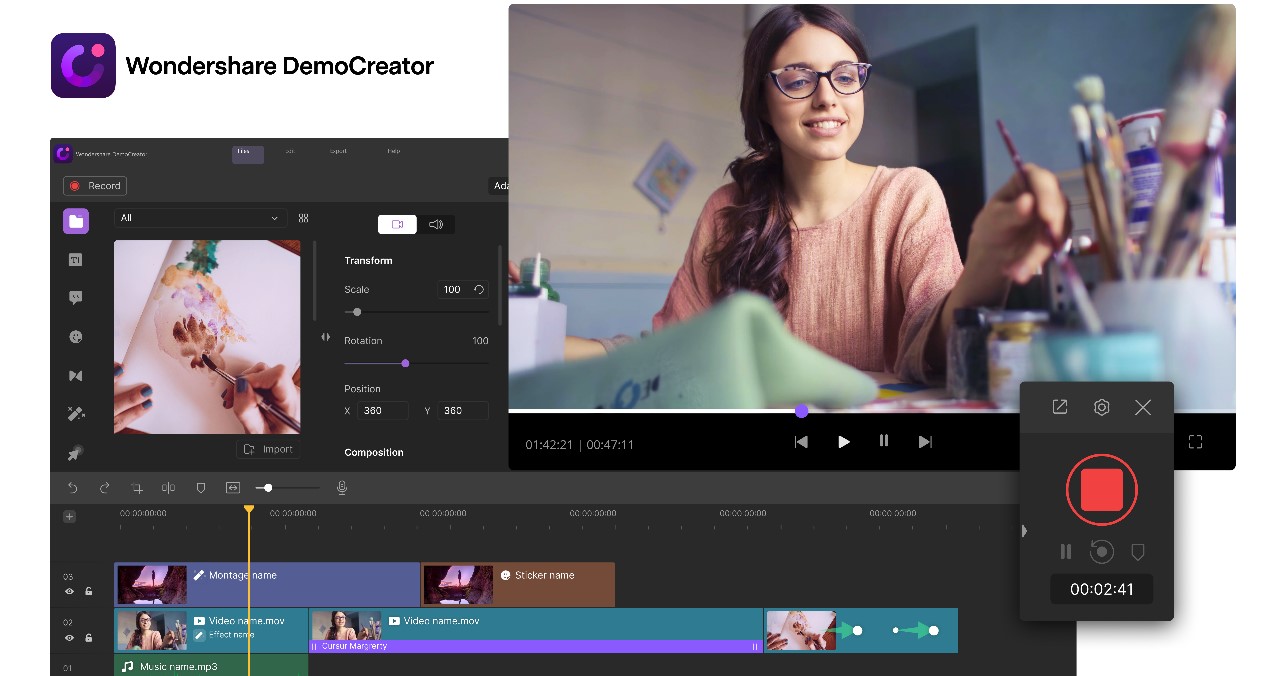 No matter what you are seeing on your screen, select it and DemoCreator will surely record it for you. Whether it's PowerPoint presentations, Google Slides, webinars, Zoom meetings, DemoCreator has you covered.
Moreover, you can also turn on your web camera and record yourself with your face and add your voice. Not only this but then DemoCreator will combine all your recording into one video with every single detail. Not to forget, you will be able to edit all the video details as well!
Want to know how to record and then edit your video with DemoCreator? Make sure you read the following section.
How to Screen Record with DemoCreator
Here is a step-by-step guide on how to conveniently record your screen using DemoCreator.
Download and Open your DemoCreator
Go to the official website and download DemoCreator on your PC. Then, open the setup file to install. After your installing, open the app and click on the new recording.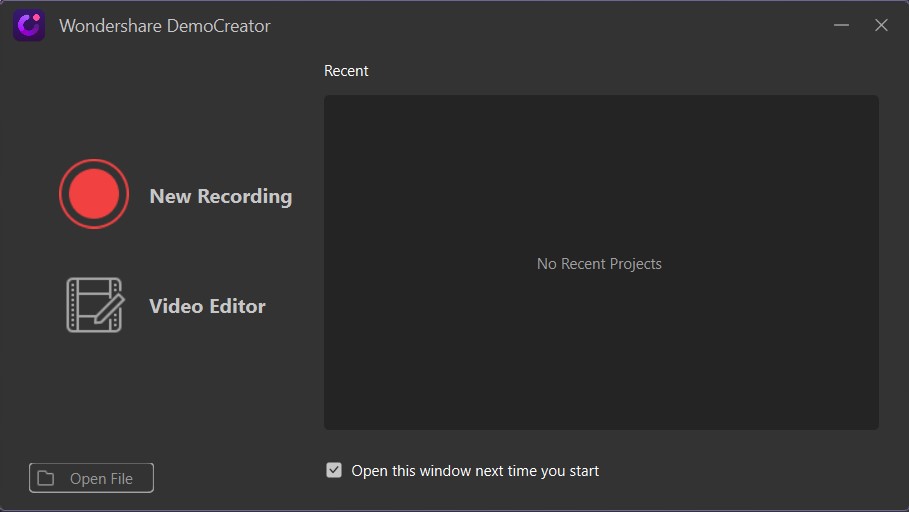 Adjust the screen region and voice volume as you want
Adjust the resolution and select the audio devices to the ones you are currently using.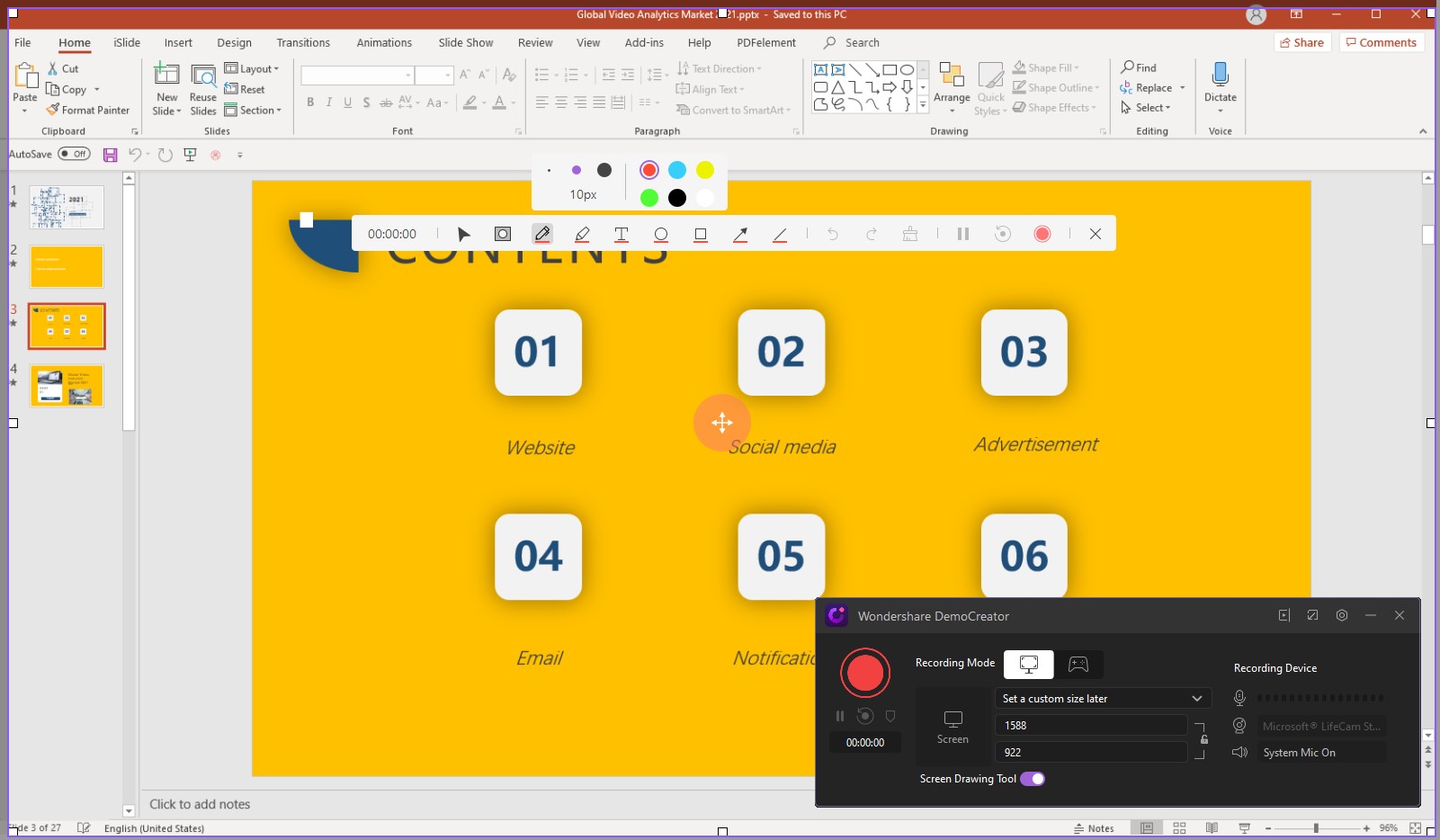 How to Edit Your Video with DemoCreator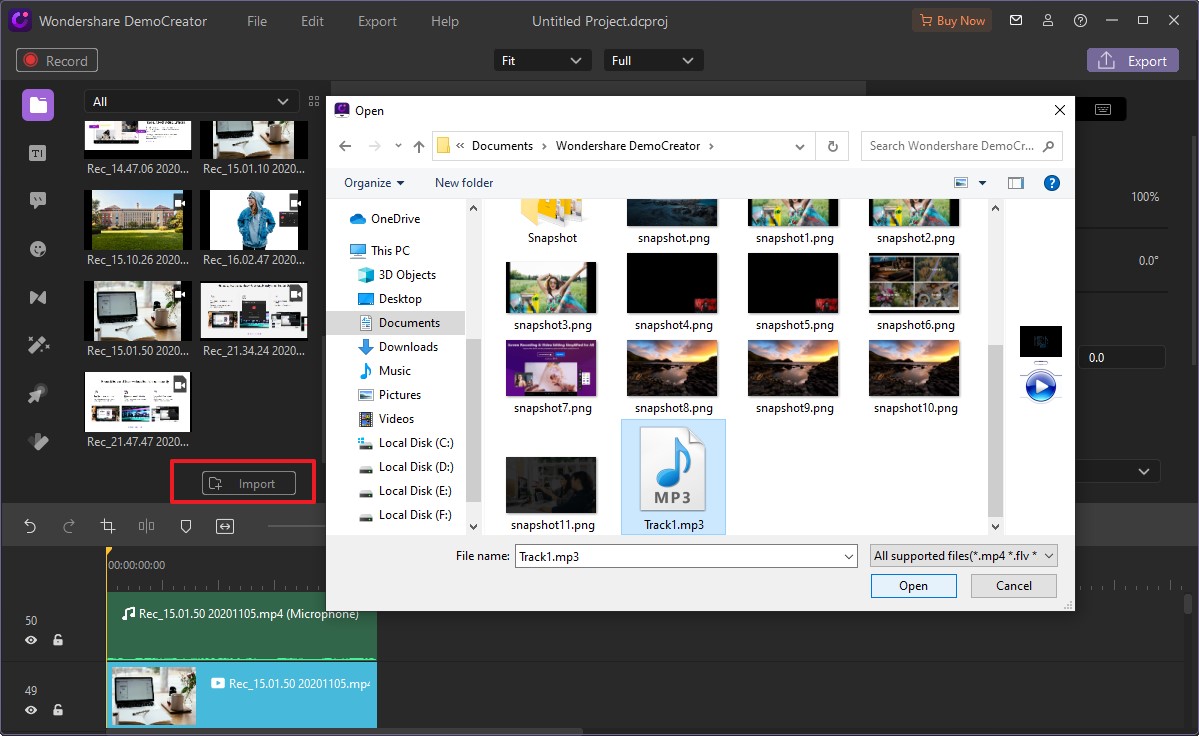 Adding Background Music
Once you stop the recording, the video editor will open on its own. Here, you can just insert a music file in the timeline's audio track to add background music.
Adding Captions
Click on the Captions tab to add captions. you can add credits in the beginning or the end of your videos using the same tab as well.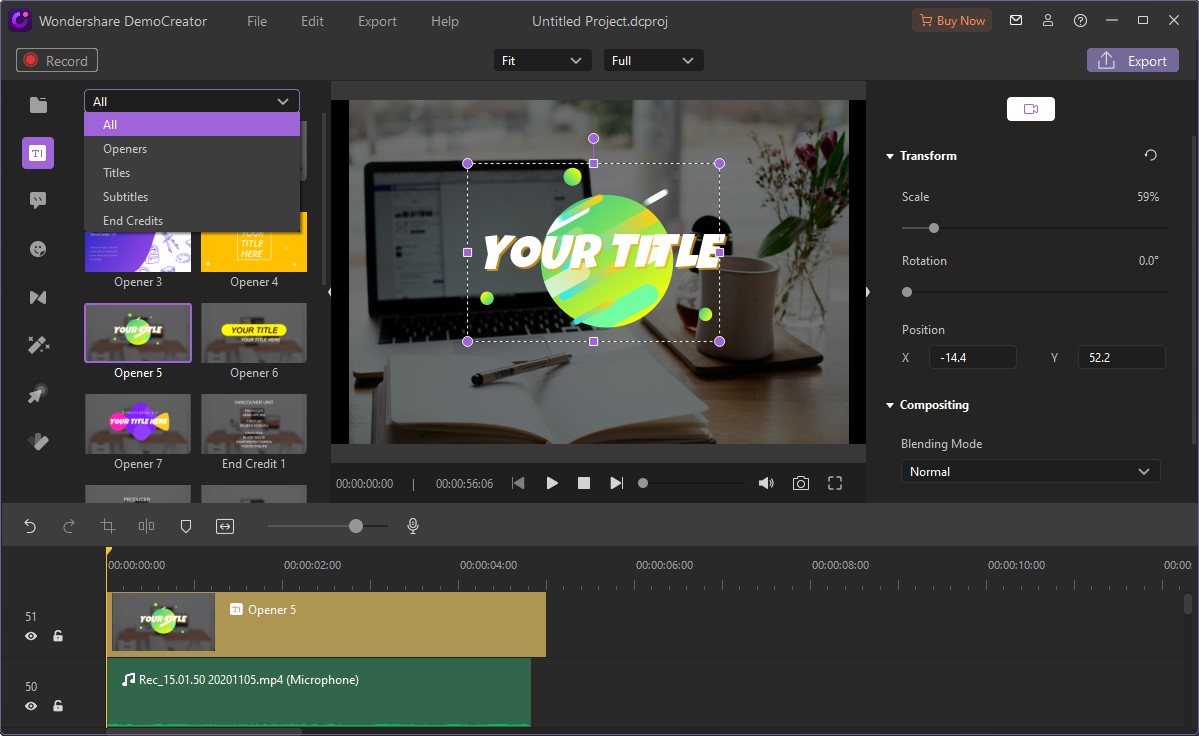 Add transition effects if you have different scenes
Use the Transitions tab to add any transitions you want. This is a unique way of transitioning from one topic to another, very similar to the transitions you might have seen on Microsoft PowerPoint.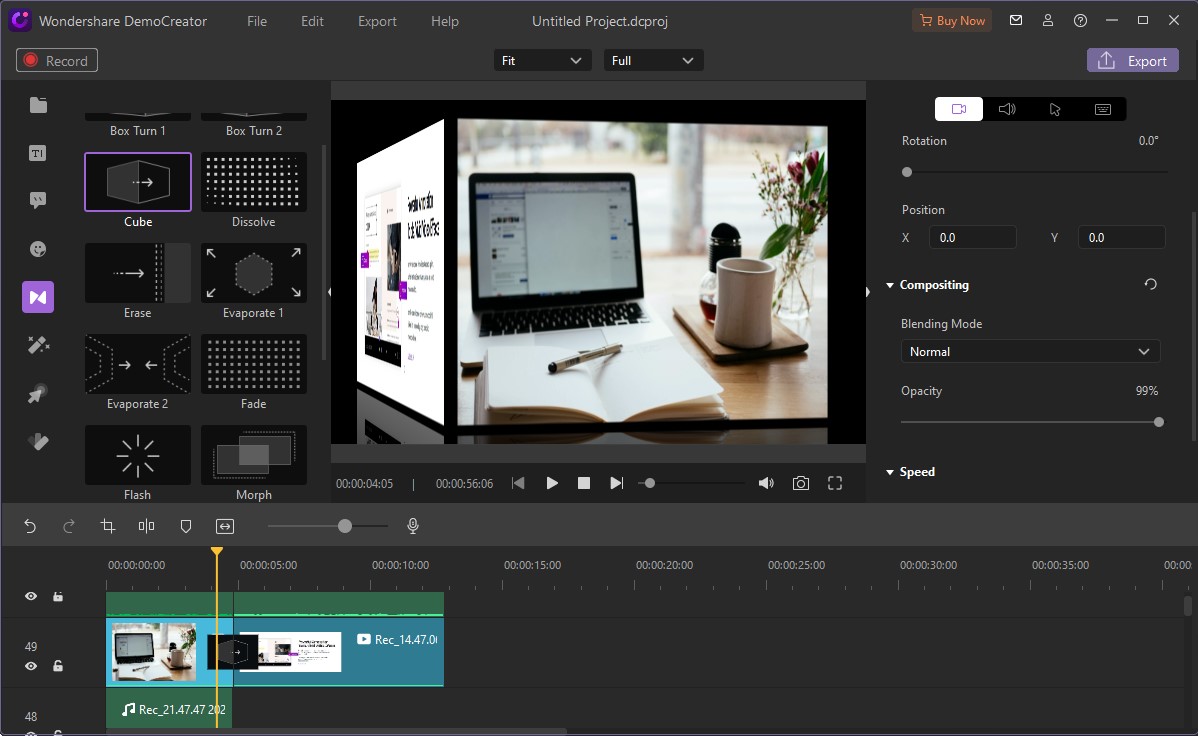 After editing, click on Export and select where you want to save the video. You can either save it on your computer or an external hard drive. Also, the DemoCreator allows you to export it directly to wherever you want to upload it.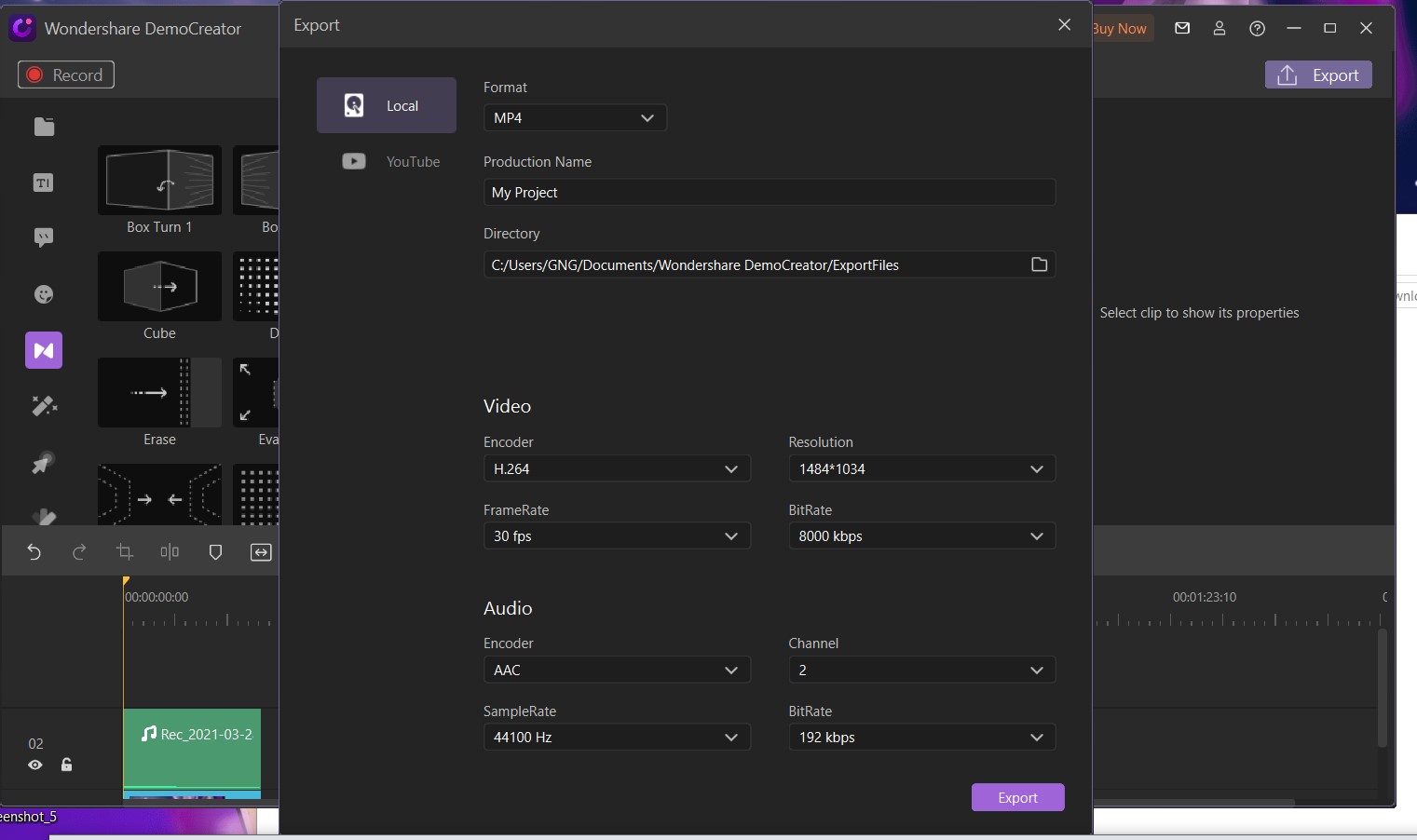 Final Verdict
Nowadays, screen recordings have become an essential part of everyone's lives, whether in businesses, industries, or large-scale organizations. That is why getting the best screen recorder for pc is the safest and most convenient option for you to get on the bandwagon.
Wondershare DemoCreator is one of those incredible options. It is an all-rounder, all-in-one screen recorder for PC to help you record presentations, tutorials, and anything you like and convert them into a customized video form!