Every homeowner wants to move with the trend, but that is not easy, especially if you constructed your home many years back. Upgrading your home can be time-consuming and an expensive endeavor.
However, it doesn't have to be. With some smart planning, creativity, and a little bit of elbow grease, you can give your home a facelift without breaking the bank. This blog will explore some practical ways to upgrade your home on a budget.
Replace Your Cabinet Hardware
Upgrading your kitchen or bathroom cabinets can be expensive, but you can give them a facelift by simply replacing the hardware. Swapping out your old knobs and pulling for new ones that fit your style can make a big difference in your space.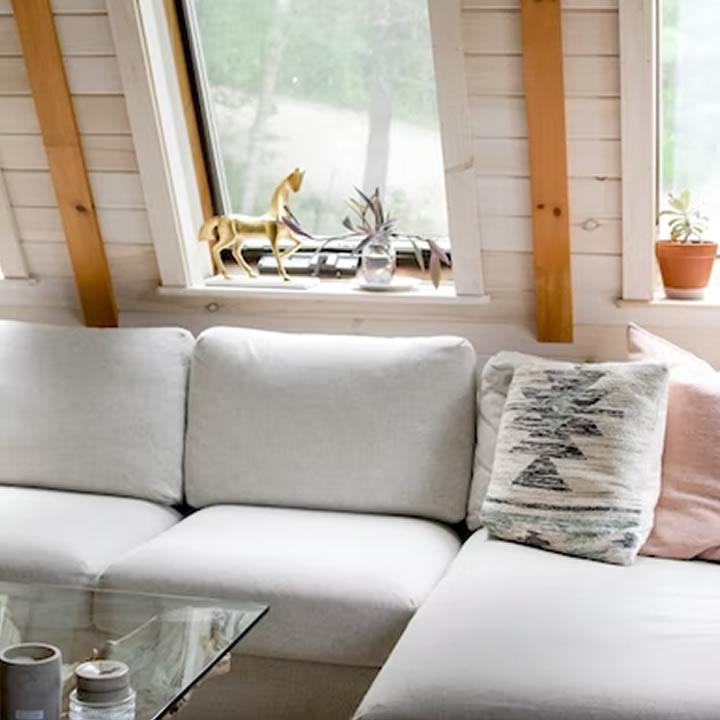 You can choose from various materials like brass, copper, or stainless steel to match your new color scheme or add a few capturing artworks to spice up everything. You can also change your cabinets for a better look.
Modern kitchen cabinets will change the whole space and give the kitchen a beautiful look.
Repaint Your Walls
One of the easiest and most affordable ways to upgrade your home is by giving your walls a fresh coat of paint. Paint is relatively cheap, and you can transform your space completely with some effort.
You can choose to repaint your walls in the same color to refresh the look or switch things up by picking a new color that will add more character to your space. You can also opt for accent walls or use stencils to create patterns or designs that make your space more interesting.
Update Your Lighting
Lighting is another crucial factor in upgrading your home's aesthetics.
You can switch out your old light fixtures for new ones that fit your style and budget. You can also change the bulbs to ones that emit warmer light or invest in energy-efficient LED bulbs that last longer and use less energy.
Additionally, you can add new lamps or even string lights to brighten up your space and add ambiance.
Rearrange Your Furniture
Rearranging your furniture is a great way to give your home a fresh look without spending any money. You can experiment with different furniture arrangements and see what works best for your space.
You may find that simply changing the orientation of your sofa or swapping your coffee table with an end table can make a big difference in your living room. Moving your bedroom furniture around can also give your space a whole new vibe.
Refinish Your Furniture
If you have old, worn-out furniture, consider refinishing it instead of buying new pieces. Refinishing can bring new life to old furniture and give it a fresh look. You can sand, paint, or stain your furniture to match your new color scheme or even try a new pattern or design.
Refinishing can be time-consuming but is well worth the effort and can save you a lot of money in the long run.
Add Some Greenery
Plants can breathe new life into any room and are an affordable way to upgrade your home.
Adding a few plants to your space can help purify the air and add natural beauty to your surroundings. You can start with low-maintenance plants like succulents or spider plants that are easy to care for and don't require much attention.
You can also add hanging planters or a vertical garden to make the most of your space.
Upgrade Your Window Treatments
Updating your window treatments can add a touch of elegance to your home without costing a fortune. You can switch out your old curtains or blinds for new ones that complement your new color scheme or add more texture to your space.
You can also add accent pieces like valances or sheer curtains to give your windows a little flair.
Add Some Artwork
Artwork is an affordable and easy way to upgrade your home's aesthetics.
No matter how ancient your structure is, you can always find creative methods to add art to it. You can use a simple shelf to display artwork in your living room, on your TV stand, or in any other thought-provoking location is one method to go about it.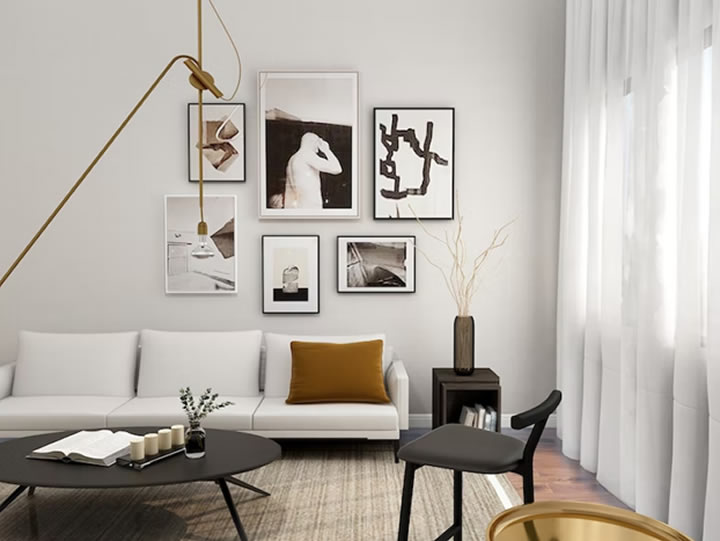 You can also choose to hang a few paintings or prints on your walls or create your own pieces by painting or drawing something yourself. You can also add some wall decals or even create a gallery wall with a collection of photos or other pieces that inspire you.
Conclusion
Apart from the major upgrades like changing the water plumbing system, expanding your home, or changing the roof, the practical ways discussed above will help you do that cheaply. Remember, the home upgrade is continuous, and you cannot achieve everything overnight.
Good luck as you work on your home upgrade!