Ear defenders or for a much wider audience, earmuffs are personal equipment that protects your ears from noises. This protective device comes with a headband and an external covering, both of which are usually built from metal or hard thermoplastic. The part that defends your ears from extreme noises is often the acoustic foam that is an excellent absorbing material for disturbing sound waves.
These noise-canceling ear muffs are at times, just regular ear defenders. But, some have an inbuilt music system too. You can either clip these earmuffs onto the sides of your sturdy hat or wear it with the headband. In either way, these ear protectors protect you from extreme levels of noise.
Ear defenders are great, but a conjunction of it with earplugs suits ears more. Such a combination increases the attenuation of sound energy by a more significant percentage. The innovation associated with the earmuff didn't just focus on improving its efficiency. There are thermal ear defenders as well that protects against both the noise and cold weather.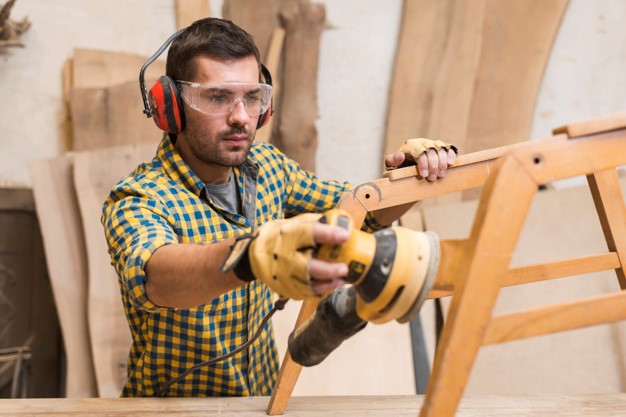 What is all about the recent commotion brought by 'Noise-Induced Hearing Loss'?
Every day, your ears receive sound which mostly are under safe levels and thus, don't harm. But, an exposure of even for a brief time, to unpleasantly high levels of sound can cause permanent damage to your ears. Such dangerous sounds are capable of letting the sensitive organs in your ears face a severe threat and thus, comes the condition named, noise-induced hearing loss.
It is possible to detect NIHL immediately. However, at times, it may take years to detect this condition. Apart from being temporary, NIHL can be permanent too. Moreover, this condition can affect one ear and even, both ears.
Who gets affected by noise-induced hearing loss?
Irrespective of the age, NIHL can happen to any person. Concerning a 2011-2012 CDC study that involved numerous interviews and hearing tests, it was revealed that almost 40 million adults in the United States are affected with hearing loss from extreme levels of noise, either in one or both ears.
What is the reason that triggers NIHL in people?

Noise-induced hearing loss can be a result of continuous exposure to thunderous sounds. Workers who operate portable water pump is also at a high risk due to the sound of the machine.  At any rate, a single-time exposure to an intense sound like a blast can cause NIHL in people.
Moreover, the duration for which you are exposed to noises and the gap between the source of the sound, and you also play a critical role in deciding the impact on your ears.
Thumb Rule – Stay away from sounds that seem louder, nearer, and longer.
Noise Reduction Rating of earmuff headphones
NRR, commonly used as an abbreviation for Noise Reduction Rating, is used to express the level of reduction hearing protection earmuffs brings to noises. This value can range from minimal zero to almost 30. Above all, the higher the cost of NRR, the higher is the amount of reduction brought to the noise levels. Therefore, as an advisor, you need to look for the ear protection headphones which have a higher value of NRR as they have relatively more potential to bring down noise.
How to use ear defenders to protect your ears from noises?
When it comes to ear defenders, different persons can have different requirements. But, above all, every person wishes to keep their ears safe. Keep scrolling through the following segment. It brings you every vital step you must not miss.
Select ear defenders to shield against particular noise risks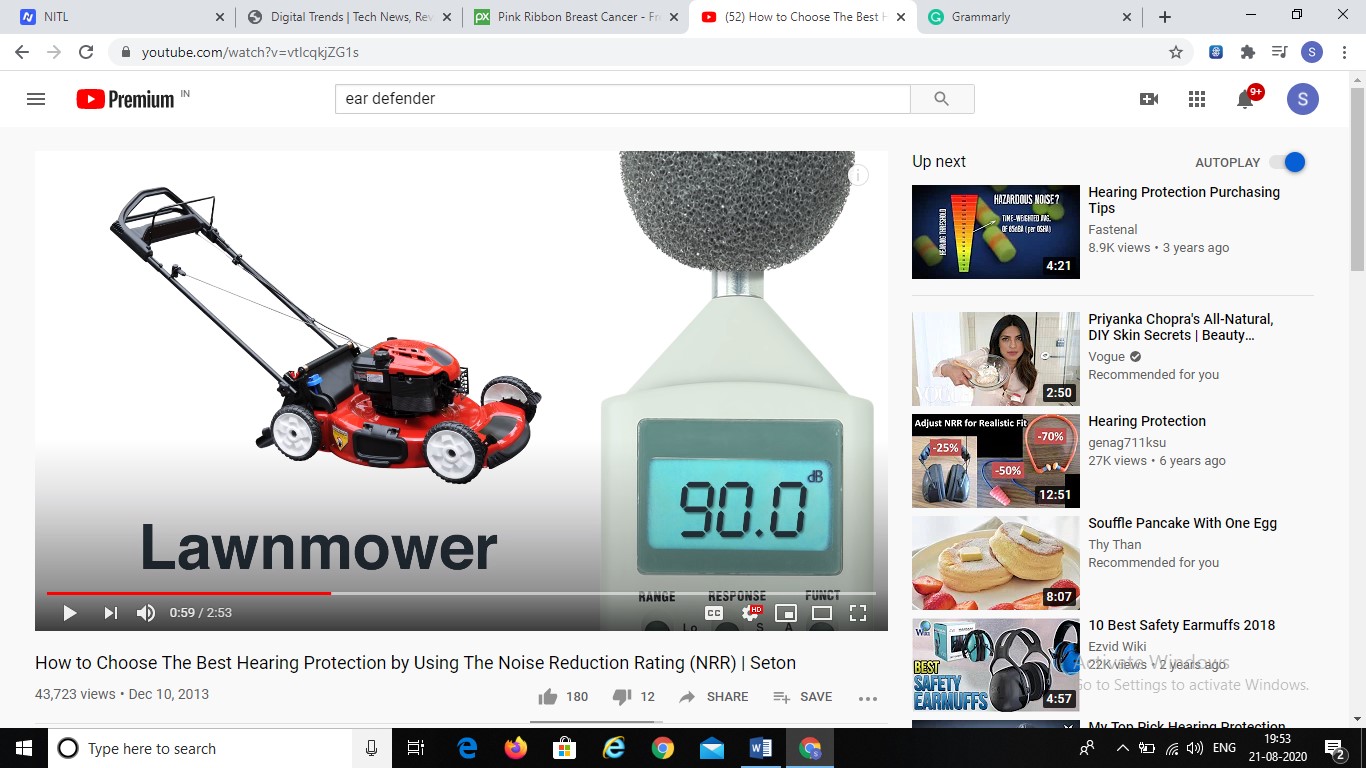 To buy the best electronic ear muffs, you first need to consider the intensity of the noise risk you are prone to. The basic features you desire in your ear defender can be different from the ones a person likely to a different intensity of noise risk desires. There are mining workers who work for long hours in environments where the sound they are exposed to is of extremely low frequency. Therefore, choose ear defenders based on the noise hazards you are prone to.
Use your risk assessment to select ear muffs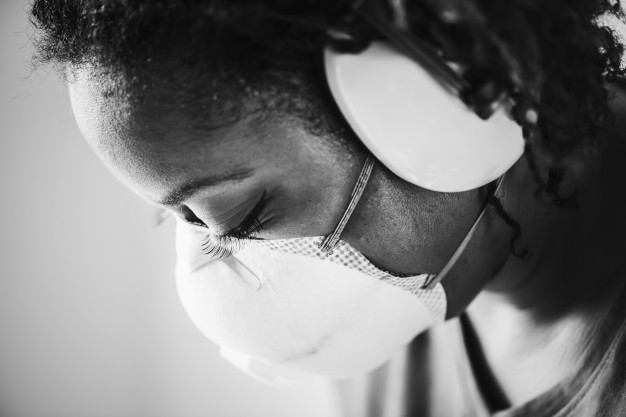 It is necessary for your risk assessment to include you, the task you are performing, the environment you work in, and the intensity of noises you are exposed to. Moreover, the evaluation must consist of the points you need to consider in order to comply with the law. Give better health surveillance to your employees if they need one. After all, noisy environments can be different from each other. An environment filled with enough sound disturbance to affect ears in a short time is different from an environment associated with explosions, as they can easily bring permanent damage to ears in a brief moment.
Check ratings, standards and requirements before making a purchase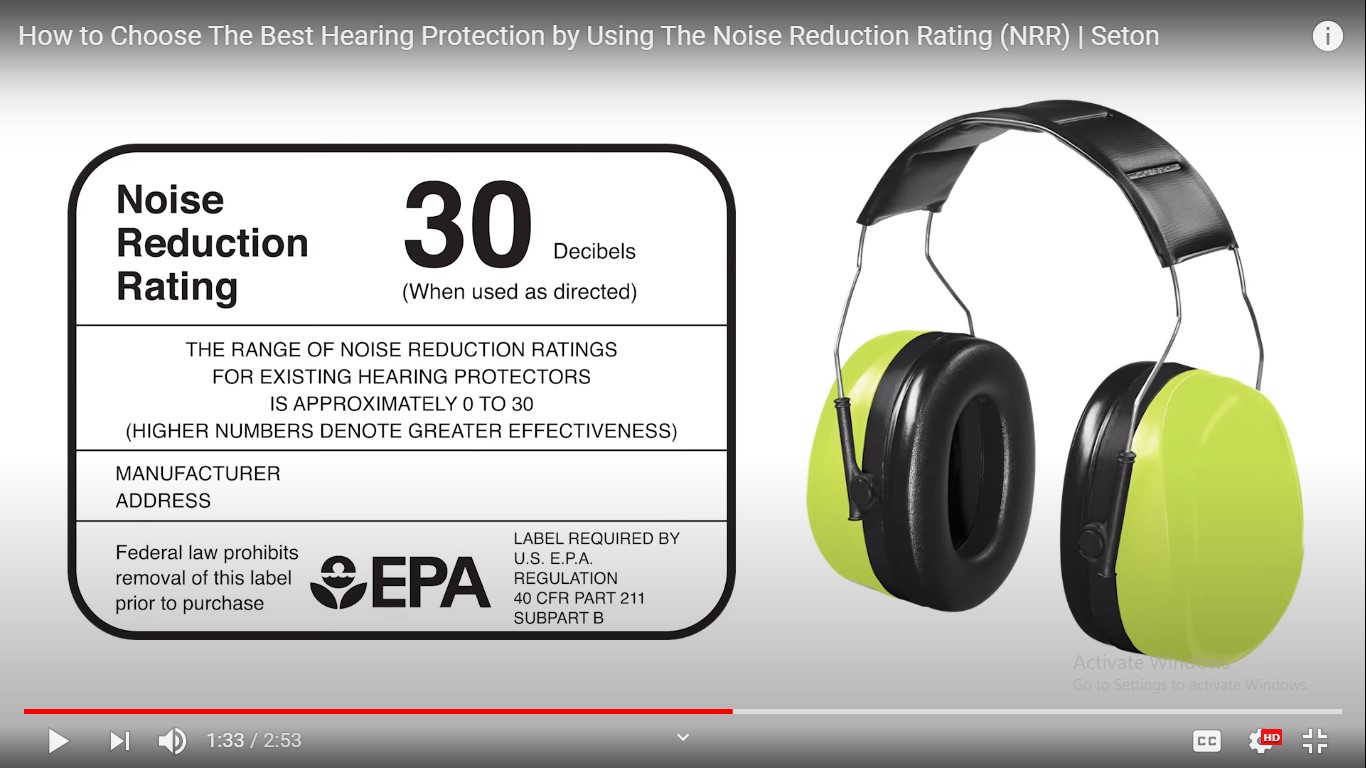 Ear defenders are a part of your Personal Protective Equipment. It is necessary for your ear protection with Bluetooth to comply with all the relevant legislation and international standards. There are certain codes like CE markings, BS, ISO, and EN, that help you know whether the one you think is the best Bluetooth hearing protection is actually so or not. Apart from these, don't forget to check out the Single Noise Ratings, decibels, and frequencies, and ensure your hearing protection headphones Bluetooth meet the criteria of ear protection.
Go for a trustworthy and capable manufacturer and supplier
These days, there is literally no scarcity of manufacturers and suppliers for ear protection and Personal Protective Equipment. However, if you don't have a suitable supplier for Bluetooth hearing protection devices, it is worthy of taking positive independent reviews into consideration. Sometimes, looking for advice from a networking group also helps a lot.
Ensure you have selected the right ear defender
Relevant recommendations and reviews from peers help you purchase the best hearing protection with Bluetooth. After all, feedback from the people you trust and constructive discussions with professionals help you get the best product in a shorter time.
Use recommendations and reviews
Relevant recommendations and reviews from peers help you purchase the best hearing protection with Bluetooth. After all, feedbacks from the people you trust and constructive discussions with professionals help you get the best product in a shorter time.
After buying, give priority to their maintenance
Maintenance of ear defenders is something must pay heed to. It is possible to replace foams and pads attached to ear defenders. At any rate, ear defenders continue working for a long time. There are certain manufacturers that might ask you to change the foam and pad of your ear defender in every six months. But, this replacement approach mostly depends on the amount of use. Therefore, follow the explicit instructions of the manufacturer, and don't forget the fact that your ear defender needs regular inspection.
Nevertheless, you need to ensure the following.
Your ear defender needs a complete replacement if the cups and headband have a split or crack.
The efficiency of your earmuff to protect ears from extreme sound levels can get compromised with the deformation of the foam.
You need to clean the ear cushions regularly.
Be well aware of the types of ear defenders available out there
Ear defenders effectively protect your ears from noise pollution. This Personal Protective Equipment filters out a sound that is harsh for the ears. By knowing the types of ear defenders available in the market, you can select the one which suits your needs the most.
These defenders effectively shield low and medium frequencies and allow higher frequencies to pass. You can hear voices, signals as well as alarms with these defenders as they belong to the category of higher rates.
Ear defenders for safety helmets
There are ear defenders which can be worn with hard hats or safety helmets. Such devices have already proven themselves useful in the mining and construction industries.
Ear defenders that allow you to communicate
These devices feature an inbuilt two-way communication system with the help of which you can easily communicate with people wearing the same headsets or using radios on the same frequency.
At any rate, have a look at the following reasons which make it completely justified to use hearing protection headphones.
Some noises can be occasional.
Noises that persist for a longer duration are harmful. Any sound with an intensity exceeding 140 decibels and continuing for several hours is powerful enough to leave a destructive effect on your ears. But, that doesn't make the occasional noises less harmful. An explosion that lasts for a moment only can trigger noise-induced hearing loss. Therefore, noise-canceling ear protection is a must to prevent every chance of getting a hearing issue.
Your workplace may not always seem silent.
People a part of the armed force aren't the only ones exposed to NIHL. Individuals in the construction site, industries, heavy traffic, and even musicians are vulnerable to hearing issues.
For how long can you stay in a noisy place with no noise-canceling ear muff, without developing a hearing problem? It depends on the duration for which you have been exposed to the sound. At any rate, it is wiser to use earmuffs for shooting if you are on the shooting ground and construction headphones if you are on a construction site.
Household appliances can get loud sometimes.
Though you don't need a gun ear protection at home, you certainly cannot take all of your home appliances to stay silent. There are numerous household appliances like lawnmowers and hairdryers that can get dangerously noisier sometimes. To keep your ears healthy for a longer time, it is worth looking for the best hearing protection for lawn mowing.
Your employer may want you to stay safe.
Health and safety regulations compel an employer to take responsibility for their employees' health. If you work at a boisterous place like a construction site or in a factory, your employer might ask you to put on ear defenders for hearing protection. These defenders are great shields against extreme sounds. Therefore, don't ditch them while your employer is out of sight.
Noise blocking earmuffs suit other purposes as well.
These days, ear defenders don't only keep ears safe; they meet other needs of the user as well. For instance, ear defenders that reduce specific frequencies but, allow the user to hear others are of great help for musicians. At any rate, you can consult an audiologist to get the best ear protection.
Tips and tricks to safely use headphones and speakers
Reduce sound from the source itself
The best and indeed the safest way to use your headphones at more reliable sound levels is by reducing the volume of your device. There are several smartphones out there that allow you to limit their capacities to even lower than the default. Such a feature is of great help for parents who want to ensure safe levels of hearing for their children.
Use in-ear headphones to seal sound.
In-ear headphones are available with soft ear tips. These tips come in a good number of sizes and fit well into the ears of almost every person. By using ear tips of the right size, you can help yourself with fuller and safer music.
Use over-the-ear headphones for better protection.
Though in-ear headphones effectively reduce external sounds, some people aren't fond of using them. For such users, over-the-ear headphones are useful. These headphones come with padded ear cups that cover your ears in the best possible manner. Moreover, they let you enjoy your music while you keep the volumes low, as they effectively minimize external sound.
Final Verdict
Though ear defenders last long, you need to select the right one to get the maximum out of it. Use recommendations and relevant feedbacks before making a purchase. These devices don't just defend your ears from extreme levels of sounds , they play a crucial role in other kinds of stuff as well, like the role of noise-cancelling headphones for shooting.