Education is the pillar on which a country's development is founded. Management in the educational field has a high level of complexity. School administrative staff need to collect and organize the information of each student and other employees. Luckily though, technology development has made it possible to implement ID cards as an effective supervision method.
Nowadays, all of the top institutes are utilizing PVC card printing machines to print smart cards. The ID card can be integrated into a system to better ensure student security.
In this article, we will talk about how ID cards can be employed in the educational field.
ID card
The ID card is a type of document that can be used to prove a person's identity. The modern version has integrated a chip becoming a physical, electronic authorization device. By waving the smart card over the card reader, the card's stored information can be uploaded on the system.
The application of the ID card is varied, and we can see them mainly used in schools, healthcare, and working place. That said, talking about education, the ID card is widely utilized for access controls, attendance supervision, identification confirmation, and all-in-one-card system.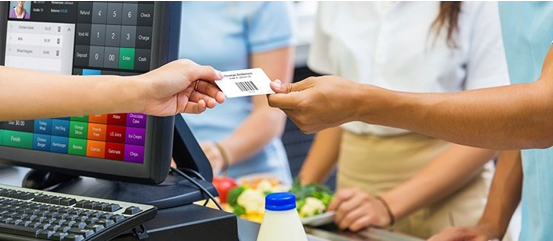 Security control
In the majority of cases, a school contains a considerable amount of people. Just considering the students' number, the count could reach several thousands of individuals. Not to mention, there are teachers, school personnel staff living and working inside the campus. To control the access of every person will be tough.
Having a PVC card printing machine for ID card printing helps connect every person with a card number. As long as you set the card readers at every entrance, only the people holding an ID card can access it. In this way, the possibility of outsiders getting inside the school is reduced, and campus security is ensured.
Whenever students and the school staff want to come in and out of the dormitory, the canteen, and the library, they need to swipe a card and record. Then those places of importance would be controlled in security. Nobody else could sneak into the central places of the campus. Moreover, the amount of people in those places is going to be easily tracked and supervised.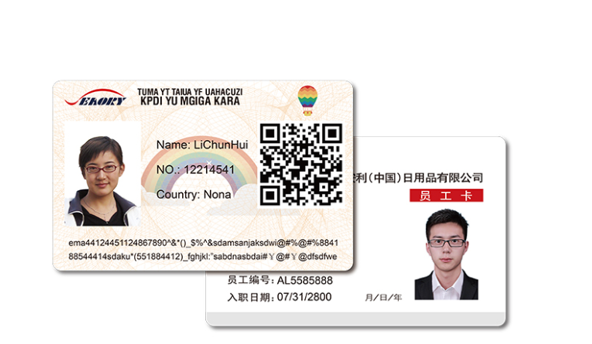 Integrity supervision
With a large number of learners, managing the behavior and monitoring the information of every student becomes challenging.  Without technical support, it is not easy for teachers to record class attendance and grades.
Having a PVC card printer in-house can make everybody's life easier. With an ID card, every students' identification is confirmed. Furthermore, identity and private data are secured, just enabling access to a restricted group of people. When linking the ID card to the system, the school supervisor can quickly track student progress. In this way, class attendance and exam supervision could be effective and efficient.
Life comfortability
Campus life can be made easier. Students not only check-in and out for class and take exams. In most of the institute, learners live in the dormitory paying rental fees, meals, and other expenses. Then, how to facilitate school life? An ID card could help.
As long as you have a card, you could go to a specific department to charge money or simply complete the whole process online. With the money in the card, learners are allowed to consume in the canteen and buffets, as well as those vending machines. They have no need to take too much cash, and all could be done by simply using one card. The whole system is managed and run with a single tiny gadget.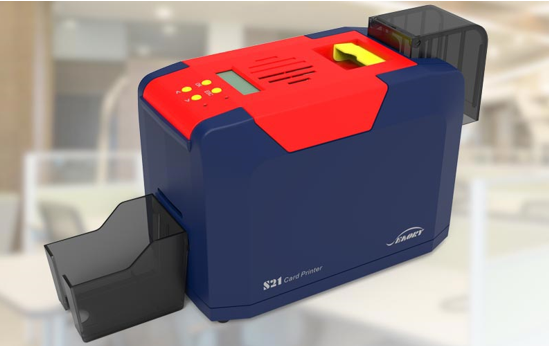 As every campus can benefit from their ID cards, it would be better to own the ID card printing machine themselves. Owning a PVC card printer could save the cost and time to ask a specific manufacturer for design and production. It could be more flexible as well to design and print on logos and pictures.
The Seaory card printing machine, for example, has specific software for creative and innovative designs. Because of the flexible compatibility, you could use the software and machine on different devices. Its printing effect is rather terrific with optional resolutions as well.
The good news comes that Seaory Card Printer is now offering more kinds of ID card printing machines catering to the market's needs. There is a desktop single-sided printer, desktop dual-sided printer, self-service Kiosk card printer, just to name some.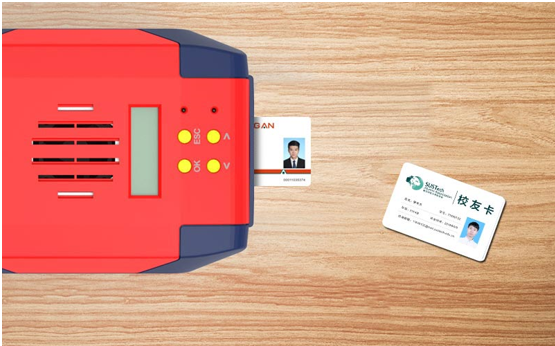 Partner with Seaory Card Printer, a company, could have card design software free with all functions, the unique code for Ribbon and PVC card printer for optional, the free technical training to gain quick and timely technician support. The software and driver are also kept upgrading with more features. The printer models would revolutionize with time and never fall behind. Just don't hesitate to contact Seaory for your efficient educational management.