2020 was a long and turbulent year, to say the least. After everything we've been through on a global scale, with the COVID-19 pandemic going on, and the lockdowns we made it through, all this calls for a fresh start.
There are many ways you can turn a new leaf and improve your life this year. For instance, you can focus on boosting your fitness level and try to reach your goals faster through nutrition. But it's also good to put your focus on home décor transformations that will benefit your rest and relaxation. Having in mind that stress can compromise the immune system, creating a stress-free zone in the abode becomes a necessity nowadays.
You don't have to undertake a revamping project of the whole home, more so if you don't have the budget to back it up, as simply adding a few changes in the bathroom would do the trick. After all, cleanliness and hygiene became a top priority over the last year, and what better room to start with than your own relaxing oasis?
A visit to reliable and well-stocked bathroom showrooms would suffice to give you ideas on what to buy out of a range of quality bathroom fittings that are both practical and stylish. In case you don't know what's trending this year, and you're the kind of person who likes to stay up to date, here's some inspiration for your next makeover and shopping.
A Lavish Tub to Soak In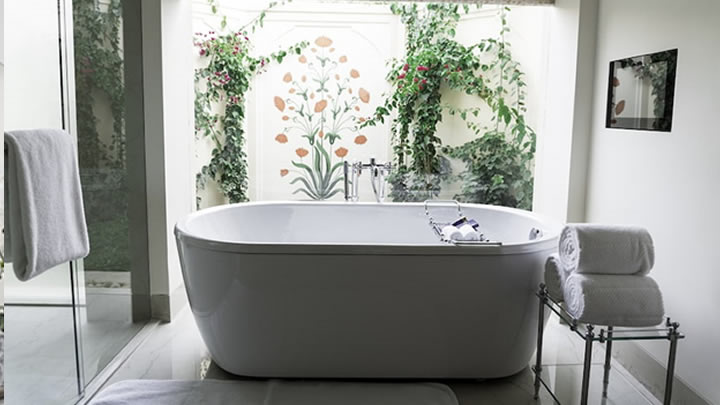 Just because showers are more practical doesn't mean tubs have become obsolete. In fact, there's the freestanding design that's become pretty popular as of late because it's got clean and minimal lines, is easier to fill up and is far more suitable for both small and open floor bathrooms than, say, the traditional and heavy claw-foot models.
If you want to make your bathroom a sanctuary with a spa-like feel, then this kind of tub is a must. Best of all is, even if you can't give up showers completely, you'd still be able to pull off a shower/tub combination that you can even separate from the rest of the fittings with glass screens.
There are two ways you can go about it: either by having the tub installed beside a wall and fitting a wall-mounted showerhead, or by getting a free-standing shower with a handheld showerhead from a fully supplied bathroom warehouse. Make sure you consider the plumbing and drains before making the decision, especially if you have a "wet wall", to avoid any mistakes and unnecessary costs.
Floating Vanities with Sturdy Countertops for a Neat and Airy Space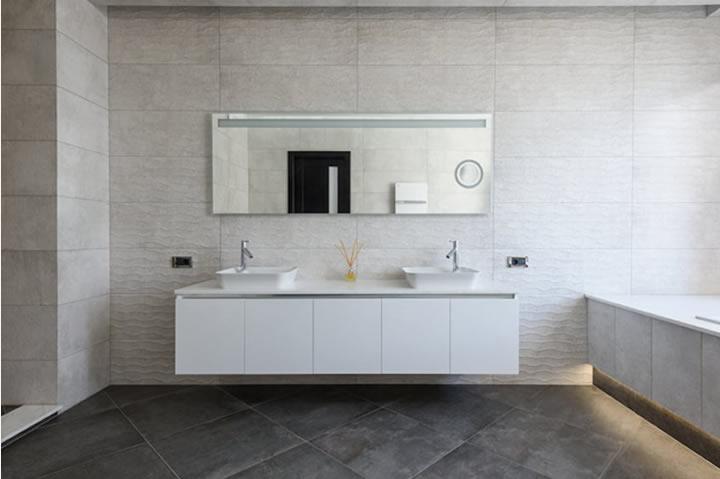 Also known as wall-mounted, this type of vanities is much desired in modern bathrooms because of its space-savvy design. Even though they don't go all the way to the floor, they still provide plenty of space where you can hide away your toiletries, like your essential skin and hair care products, hair styling tools like a hairdryer and more.
What you'd love about this type, besides the variety of choices to pick from at the bathroom showrooms, is the fact you have many customisation and configuration options. Regarding the space you can work with, as well as your taste, you can choose from complete vanity units that consist of countertops, sinks and storage bases, or the more flexible separate pieces.
Whichever you opt for, you won't be disappointed in how much they simplify the cleaning; you'd have a spotless floor in no time! The sinks and tapware allow you to have fun with the choice of colours and materials, which you can also match with those of other bathroom fittings for a harmonious outcome. Think of how great they would fit with the vanity hardware, and neat accessories like towel ladders, soap dishes and tumbler holders.
The countertop shouldn't be overlooked in this aspect either because as mentioned the focus nowadays is on cleanliness, along with the style. This would explain why natural stone materials, such as quartz, are popular for their aesthetic appeal as much as for their easy maintenance, and resistance to staining and scratching. You'd love the durability if you make this choice, and won't be disappointed by the warmth it brings about in the room, making it feel more inviting.
Heated Flooring for Comfort Underneath Your Feet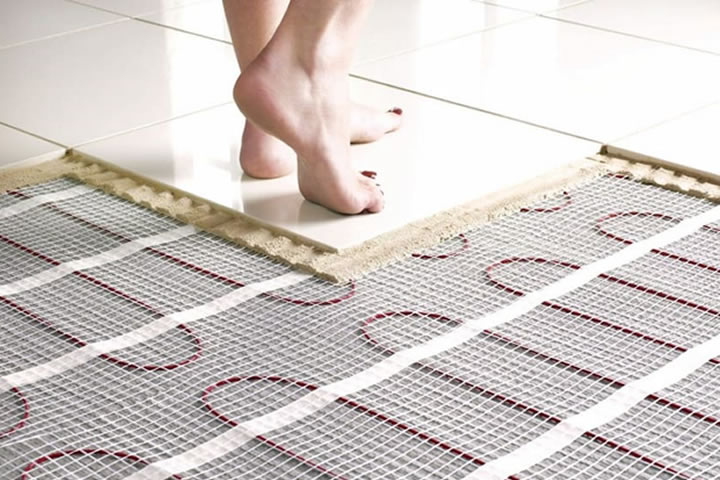 Okay, surely other elements you can find at the specialised bathroom showrooms speak of bathroom comfort but so does the heated flooring, which is why it's considered a must if you want to enhance the coziness in this room. Think of installing a radiant floor heating system (be it electric or hydronic) – you'd be able to go barefoot in the bathroom or step out of the bathtub early in the morning without the fear of cold.
Despite the drawback of having to install new tiles, it's perfect if you were thinking of having the tiles changed anyway. Moreover, it's also the kind of investment that's easy to install and is low in maintenance, so the makeover wouldn't take up much of your time. Add to this the uniform heating of the whole room, and the energy efficiency it brings about thanks to heat generation and retention, and you've truly got the investment that's good for your budget and the environment.
Vibrant Colours to Cheer You Up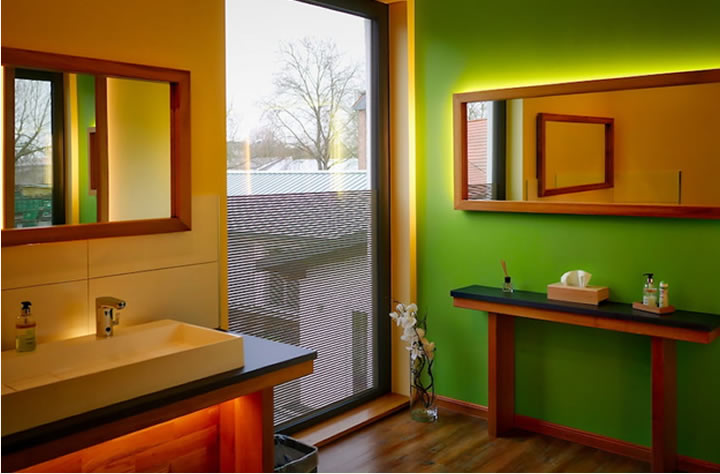 It's okay if you've chosen bathroom supplies in classic white or black, you can always mix things up colour-wise with the help of wall and floor décor.
Even if you've never thought of going crazy on the colours, this is the trend nowadays, particularly with hues on the soft feminine side which shouldn't come as surprise considering the popularity of pink last year.
Now's your chance to go bold and get a warm outcome consisting of colours such as peach, lavender, cherry, pink sherbet for a sugary feel, orange and mustard. You can incorporate them in more ways than one, as you can have all of the walls painted in them, a single wall or the ceiling, or simply get them covered up with wallpapers and murals in those hues.
Furthermore, you can do so also with the help of the flooring, choosing tiles that come in matching hues, or at least similar, and then finish off with the accessories in the likes of towels, curtains, rugs, and even go to details like toothbrush, and toiletries of the same colours. This guarantees to make the bathroom a relaxing oasis with a more vibrant twist to it.