Digital marketing is an endless domain. It's the use of the internet to advertise your business. The accumulated use of social media, websites, blogs, online videos, emails, and various other tools is what falls under the category of digital marketing.
Considering that businesses have been using traditional marketing methods for years, why should you take the risk of experimenting with something new?
Well, the list is long. So sit tight and read through the following advantages to convince yourself to convert to digital marketing!
1. The Shift to Digitization
Customers have shifted online. Digital platforms are where the clients are looking for products. Whether it's a patient looking for a local doctor, a newlywed looking for apartments, or a home cook in search of kitchen equipment, the first place any consumer go-to for research is the internet.
With digital marketing, you can get to your clients right at the beginning of the stage of the purchase. Also, with the huge number of social media users, it's more convenient to reach a big audience in minimal time and cost.
2. You Reach People Who Are Already Interested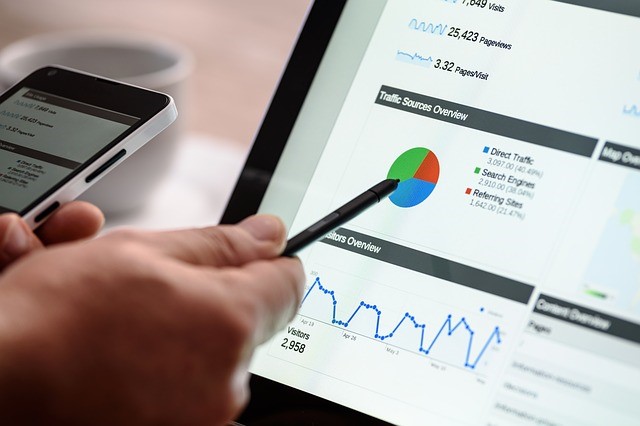 Digital marketing offers numerous marketing tools. Whether it's SEO or SEM, you can create a huge online existence without investing a lot of money or time. SEO is the placement of relevant keywords in your online content. This helps consumers reach your website or other platforms.
The reason why SEO and SEM are so wonderful is that they take your business to the customers who are in search of something similar. What this means is that if a person is looking for vacation planners online and you're someone who offers this service, the search engine will lead the customer to your platform. This increases the leads and conversion rate immensely.
You can hire a company for SEO marketing if you find it intimidating. These professionals will help get your business on the right track in terms of digital marketing. With the right keywords and ad placements, SEO companies can boost your search engine ranking. This automatically helps you reach an audience technically free of cost.
3. The Size of Your Business Doesn't Matter
In a world of such high competition, it can take years for a small business to get to a level where it's strong enough to compete in a market against huge firms. The digital platforms have leveled the field. No matter how big or small your business, the techniques work the same for every player.
4. It's Cost-Effective
Marketing takes up a huge percentage of a business's budget. However, as a startup or a small scale business, this factor is pretty worrisome. But guess what? Digital marketing allows you to advertise with potentially no money at all! Even if you do invest monetarily, the online marketing methods are designed in such a way that you only have to pay for successful advertisement, for example, pay per click ads.
5. You Can Have Easy Customer Service and Client Engagement
Customer service has the power to make or break a business. Complains, queries, and suggestions – they all need to be answered effectively. Digital marketing gives you a platform to keep your clients engaged and lets you answer them too.
This is something that all businesses do anyway. However, when it's done online, this tool serves two purposes: you keep your customers satisfied while also promoting a better image of your business.
6. You Can Control Your Brand Image
The internet gives you the control to communicate whatever message you want. This gives you the power to build a brand image as per your liking. Since communication is mostly on a one-on-one basis, you can clearly say whatever you want to represent as a business.
What's even better is that even if something goes against your plan and your business experiences bad PR, digital marketing gives you the control to quickly fix it. With paid influencer content as well as direct customer engagement, it gets easier for you to communicate your authentic message without any distortion.
7. You Can Track Your Performance
Marketing is something that you need to constantly improve. That's impossible if you don't get hold of the accurate analytics on time. With digital marketing, there won't be any such issue. You can get the minutest of details for your ad performance. This information can help you get better and more effective easily.
The Takeaway
At the end of the day, it's a rule in business to stay updated with the ongoing trends of the market. In this day and age where technology and the internet have taken over practically everything, you cannot even think of succeeding if you don't keep up with the same pace.
It's about time you shift to digital marketing and get the most out of it. After all, it will bring your business numerous benefits at a cost that's completely worth it.