Cleaning can be a pain in the butt – or the lower back. If you're still using the old mop to dust off the floor, that can really give you a lot of headaches, especially if you're going to do it frequently. If you wish to use your time doing something else instead of mopping, you better get a robot mop.
But which robot mop to choose? There seems to be a lot of robot mops in the market today: Roborock, iRobot and its competitors. Let us limit our choices to two brands:  iRobot Braava Mop and Roborock Hybrid. Between these two, which one do you need?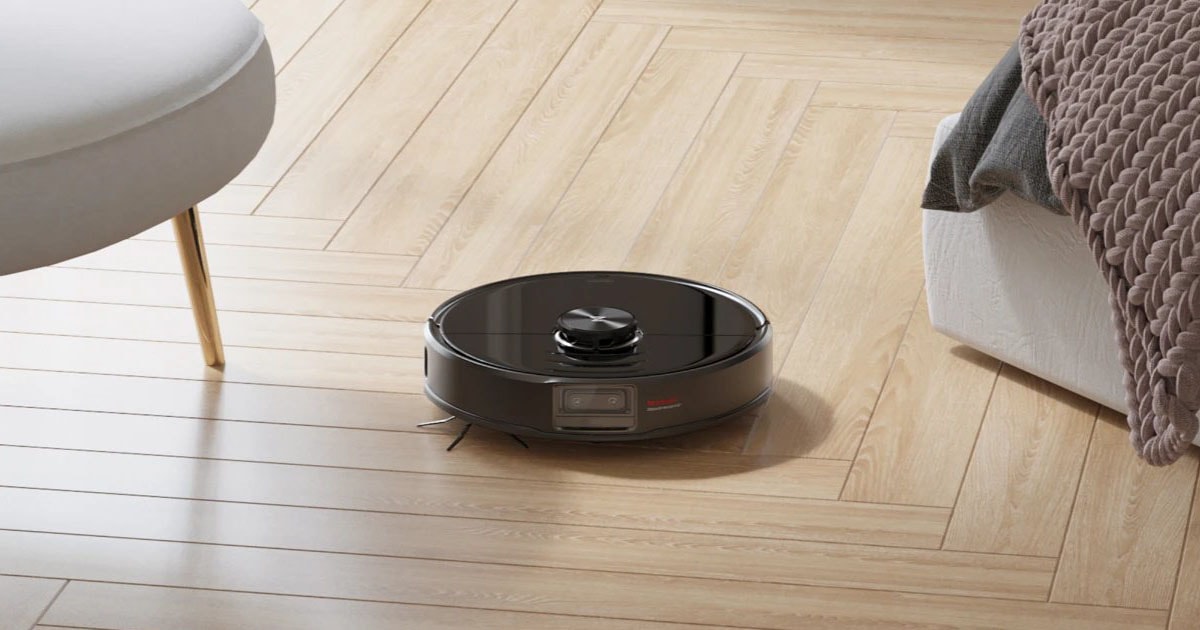 What to Look for in a Robot Mop?
Robot mops and vacuums take care of keeping your floor dust and debris-free and dry most of the time. Without it, keeping your home clean is a time-consuming and challenging task. With a robot mop, all you need to do is set it up and let it do its work while you do something else. You can use it to sweep the floor two to three times a week, or every day if you have kids and pets around.
The most important criterion is the kind of floor you have. Some mops work excellent on a specific type of flooring. You have to check their online reviews and product specifications to see if the mop you're eyeing at works for the floor you have.
Other features you need to consider include:
Wi-Fi connection for easy control using a smartphone app or a tablet
Program cleaning schedules with easy
Sophisticated mapping technology to make the robot mop the areas that need cleaning,
Automatically returns to its dock to recharge and resumes its work right after
Dry vs. wet mopping
Long-lasting battery
Zone cleaning
Voice command using Alexa or Siri (if you don't like lifting a finger).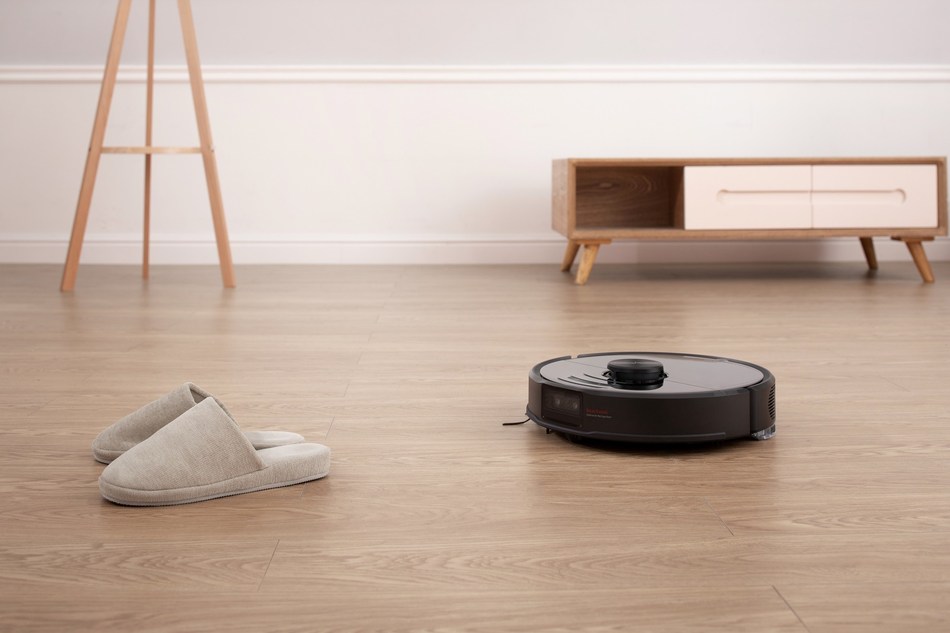 iRobot Braava Mop vs Roborock Hybrid
There are many series for each model, so to be specific, let's discuss the differences between iRobot Braava Jet and Roborock S6 to see which one fits your needs. Let's compare them based on different categories.
Overview
iRobot Braava Jet
This model works great on the hard floor. It can do both dry and wet mopping and can run up to 1,000 square feet floor area. It has a unique navigational technology that accurately determines the cleaning zone. It's compatible with the Roomba vacuum for optimum cleaning.
Roborock S6
Roborock S6 has all the amazing features from the previous S -series models. It keeps the series' award-winning industrial design, including the white finish that makes it look classy and elegant. Notable upgrades include a compartment with a 0.6-liter dustbin and a device that untangles the hair from the main brush.
Design
iRobot Braava Jet
It's impressive to know that despite all the features it contains, iRobot Braava Jet is still relatively compact. The product measures 10×10.6x 3.5 inches and weighs 4.4 lbs. The camera and sensor are found on top, together with a retractable carrying handle. The round disc at the center is the cover for the water tank. You can also find the Home, Clean, and Spot Clean buttons here.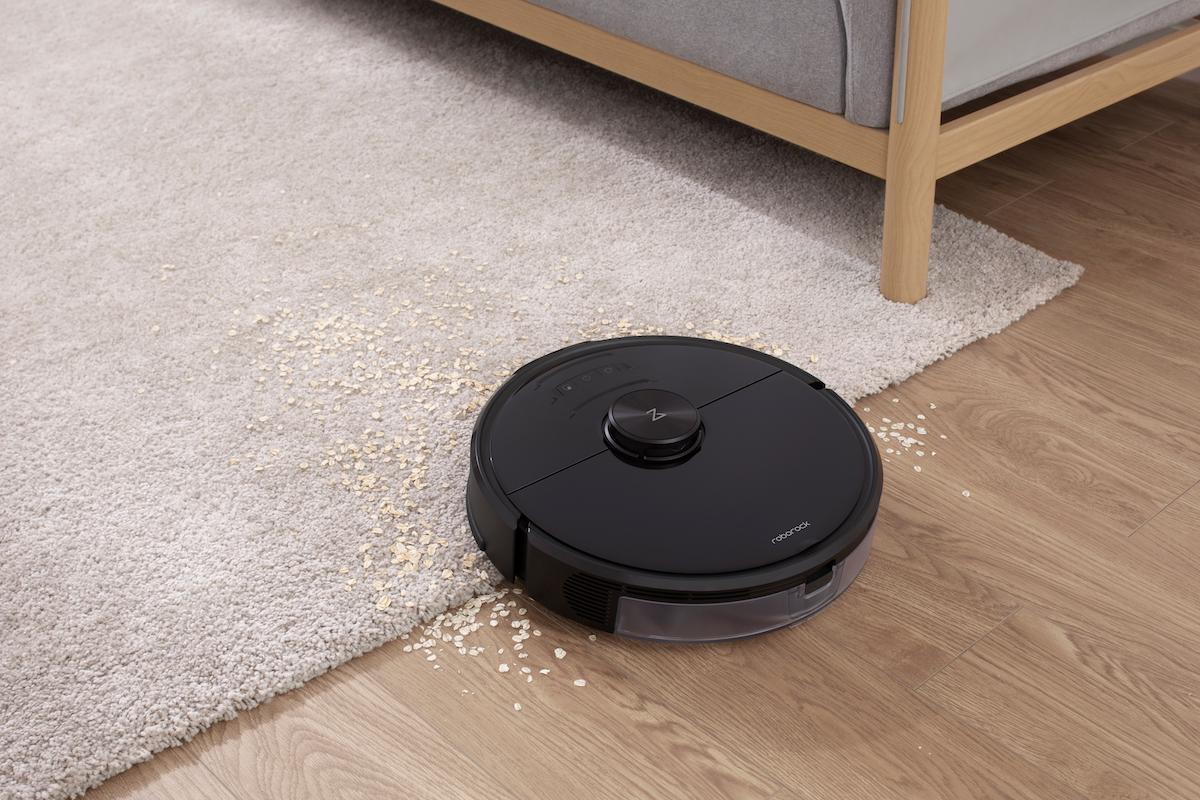 Roborock S6
Roborock S6 looks similar to its prototypes in terms of design and dimensions. If you flip it over, you can see the soft and dense rubber-and-bristle roller brush that aids in sweeping the floor without scratching the surface. If you need to clean the brush, detach the bearing located on either side of the brush to untangle pet and human hair.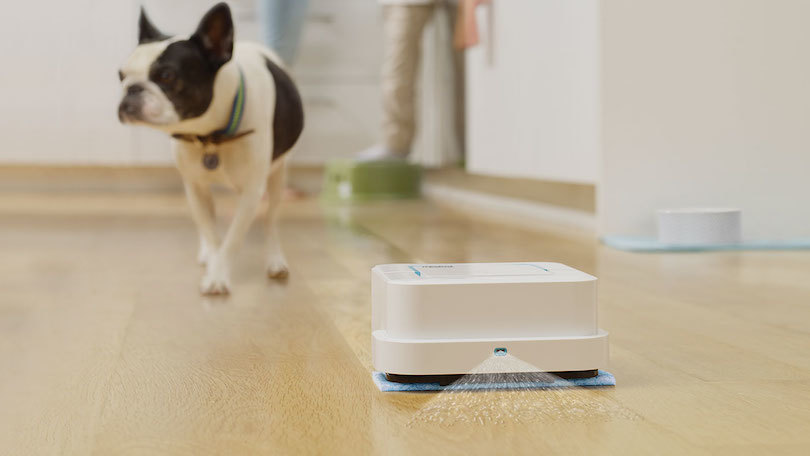 Setup and Performance
iRobot Braava Jet
There is no difference in setting up Braava Jet m6 from the brand's Roomba vacuums. All you need is to plug the dock into the wall outlet to charge the robot. Using the app on your phone, connect the device to a Wi-Fi network. Once connected, you can use the app to program the robot. The app's interface is user-friendly, even for first-timers. A large "Clean" button at the center of the app commands the robot to start and stop the mopping job.
Roborock S6
Setting up Roborock S6 is easy. First, slide the mat unto the charging dock to keep the residual water from dipping on your carpet after mopping. Set the S6 on the dock and start the charging process.
On your phone, download the Mi Home app and add the S6 as a new device. Once the app is installed, you can use it to program your robot in terms of cleaning mode, start and stop, virtual walls, and a progress tracker.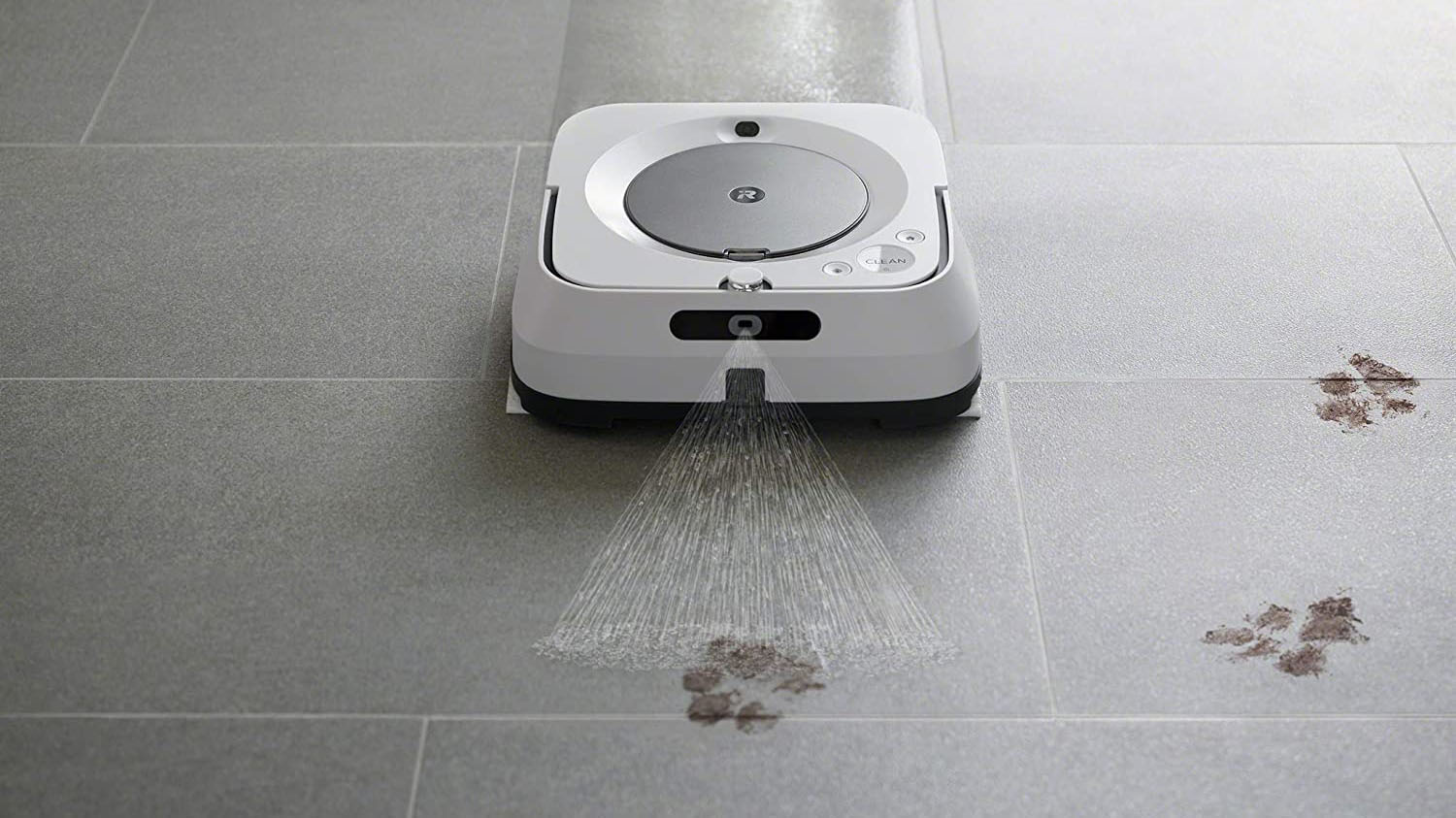 Mapping Technology
iRobot Braava Jet
For larger homes, allow the robot to map it and divide it into rooms. Also, program its virtual barriers so that it will know what specific zone it needs to clean. Once the mapping is set up, iRobot Braava Jet needs five passes over the area to build the map. iRobot Braava Jet does the mopping without a need for your intervention most of the time.
Roborock S6
With Roborock's mopping system, you can program the device to clean the entire floor or divide the area into smaller zones. Using the appropriate button on top, choose the area that you want to clean by gently tapping on the map. The map also shows you its path, which is represented by white lines.
Verdict
iRobot Braava Jet is a smart investment because of its helpful features, excellent navigation, and customized cleaning modes. If you live in an apartment-type residence, this model perfectly fits you. For a price tag of $400, this robot is worth your money.
On the other hand, if you have extra money to spare, Roborock S6 is also a good pick. It has all the exceptional features that you are looking for in a hybrid cleaning robot.