Whether you have been living in Melbourne for a long time or have just moved in, you might be curious about the cost of luxury. There is no bigger luxury than having a lavish wedding – and surprise, surprise! Having a wedding in Melbourne – too – can be an expensive affair.
But it all depends on your financial situation and your vision. Melbourne gives you both – the taste of glamour and scenic locations as well as the expenses that come with being one of the wealthiest and busiest cities in the world.
Be it the engagement ring or the wedding event itself, they are both going to stay with you for a lifetime.
While the engagement ring will be perhaps the one tangible item that will keep you connected for the rest of your lives, the event is something that will give you and your loved ones countless memories.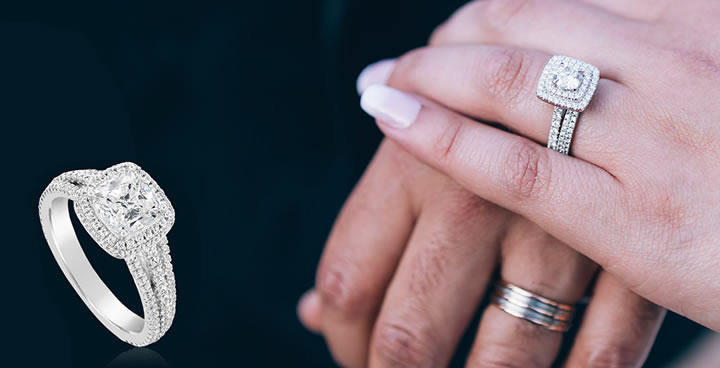 In this blog post, we will give you an estimate of what you should expect as far as the expenditure is concerned. Be it the cost of the engagement ring in Melbourne or the wedding event, we will give you both, along with the details and alternatives.
Average Cost of Engagement Rings in Melbourne
As with most luxurious items, it is hard to give an exact estimate of an engagement ring in Melbourne because of the various factors involved. Engagement rings are available in many quality and size variants.
Your ring's band can also include different varieties of metal as well as custom designs and engravings.
Let us discuss these factors one by one and try to understand how each factor can influence the overall cost.
Type, quality, and size of stone: Your ring can be made of diamond or any other precious stone.
Each stone has multiple quality variants and the price is different for each. A one-carat diamond, for example, can cost AUD 6,000 or more. In some cases, it can go up to AUD 22,000. The cost can vary depending on the cut and clarity as well.
However, going for a one-carat diamond ring is not essential – as many people still go for a 0.5-carat diamond. The size of the stone is also a major factor. While many people these days are going for minimalism and small rings, others still prefer big rings and big stones.
Be ready to shell out more money if you are looking to buy a larger ring with a more expensive stone.
The metal used in the band: The material used to make the band also helps determine the cost. A platinum band for your engagement ring can increase its cost further. However, a gold band is more affordable than a platinum band.
The most popular options in the gold band include yellow gold and white gold.
Customization: Adding custom designs and engravings also increases the overall cost of the ring directly. Whether you add a particular design, name, or extra stones to the ring or its band – you can expect a little increase in the cost.
However, this expense can still be quite affordable. Most Melbourne jewelers offer engagement rings with customizations.
Expect the minimum cost of an engagement ring in Melbourne to be AUD 5,500 if you want to buy authentic stuff.
The cost of your ring can go up to AUD 20,000 and above. But it is important to do your research, test the authenticity and look at all factors before deciding to shell out a large amount of money.
Average Wedding Cost in Melbourne
The wedding cost in Melbourne can vary depending on the way you want your wedding to go. It depends on the type of venue you choose the number of guests you are planning to invite and the extra arrangements you are looking at. Here is how each factor will add up:
Venue: A wedding venue in Melbourne will be available from AUD 6,000 and can go up to AUD 30,000 in some cases. The major factors that influence the venue cost are the type of venue, its location, and other arrangements, including food and decoration.
Guests: Your wedding expenditure also depends on the total number of people who attend the event. While the cost per head is a general way to calculate the overall cost, the more guests you have – the lesser the amount of cost per head.
Other Arrangements: These include hiring a photographer or videographer, adding extra décor, and music and dance arrangements.
The minimum cost of a small wedding would be AUD 15,000, while it can exceed AUD 60,000 in the case of lavish weddings.
Conclusion
The best way to find out the exact costs is by discussing with wedding organizers and Melbourne jewelers for engagement rings. The most important thing would be to be selective while organizing such expensive affairs.
Research well and plan carefully to enjoy this once-in-a-lifetime event without having to exceed your budget.