Recently, advanced cosmetic treatments like DHI hair transplants have gained a significant fan base. The reason? Hair plays a critical role in our overall appearance and losing it can be traumatizing. However, undergoing a DHI procedure is a prudent decision that involves planning and taking the necessary precaution beforehand.
Why Smile Hair Clinic
Smile Hair Clinic is one of the most important hair transplantation clinics in Istanbul, Turkey's heart. In Smile Hair Clinic, which is run by Dr Gökay Bilgin and Dr Mehmet Erdoğan, globally recognized in their field, their patients' satisfaction is at the forefront. Doctors follow all operations processes, and each team member involved in the operation has received medical training. The clinic has a worldwide reputation for hair transplantation surgeries on many patients from different countries and life-changing results.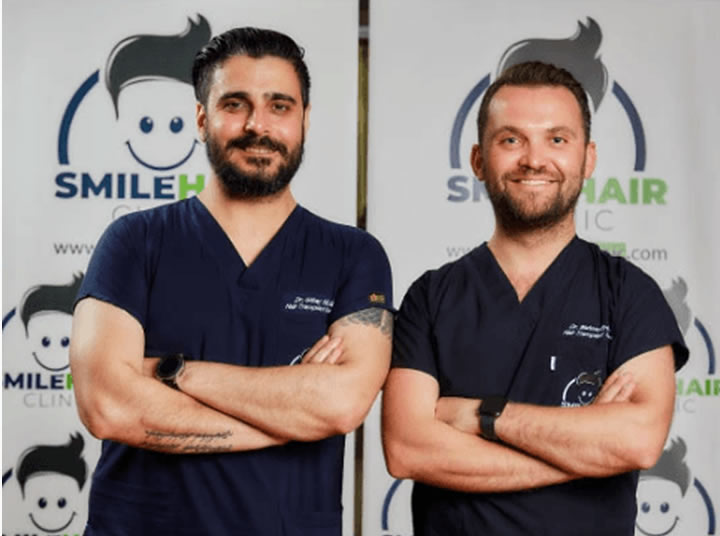 Dr. Mehmet Erdoğan – Dr. Gökay Bilgin
As a marketing tool, utopic results are not promised, and realistic expectations are set before the operation. According to your expectations, all possible scenarios are explained in advance. The areas to be transplanted are decided with you by explaining the processes and factors affecting the hair transplantation outcome. Thus, you will not be disappointed after months of waiting.
Smile Hair Clinic cares about your health and is prepared for all possible complications. Periodically, the entire team receives recurrent training on emergency life support, according to AHA (American Heart Association) guidelines.
Who qualifies for DHI hair implants?
People with male pattern hair loss or androgenic alopecia are the best candidates for DHI implants. Before the surgery, Hair Transplant Turkey surgeons will examine you to determine whether you meet the criteria. You qualify for the procedure if you're;
25 years and above
Have thick hair for more coverage
Have a hair colour base close to your skin tone
What should you keep in mind when seeking DHI implant services?
Clinic& Surgeons
The efficiency of the chosen surgeon defines the success rate of your DHI procedure. Do a background check on the clinic, the surgeons, support staff and whether they follow all the safety processes during hair implants. Check their credentials and go for doctors with high levels of expertise and experience. Still, the clinic should be licensed to operate in the state and have all the necessary licenses and certifications.
Candidacy& Consultation
The thought of resolving your hair loss issues can be exciting. But wait a minute! Have you sought pre-treatment consultation? There are different types and patterns of hair loss, and everyone requires personalized treatment. Consult a hair transplant surgeon to help you understand what to expect during the procedure. The best bit about this is you can do this online.
What of candidacy? DHI hair transplants suit everyone but are ideal for people who wish to transplant without shaving. The number of required grafts also matters, hence the need to discuss this with your surgeon early enough.
Required grafts& Hair in the donor area
How many grafts do you need to cover the balding area? How thick is the hair in the donor area? Research about DHI implants and how many grafts you need before the consultation. This gives you an idea of whether a DHI transplant will help you achieve that desired hair look. Discuss this with your surgeon to better understand the requirements and the expected results.
Pre/ Post-surgery instructions
Are there things to avoid before and after the DHI hair transplant? It would help if you kept off alcohol, smoking, pain killers and multivitamins before the transplant. After the surgery, you should;
Keep the transplanted area moist.
Sleep on your back
Avoid alcoholic beverages, smoking and illicit drugs.
Not drive immediately
Knowing this beforehand helps determine whether the procedure is suitable for you and prepare adequately.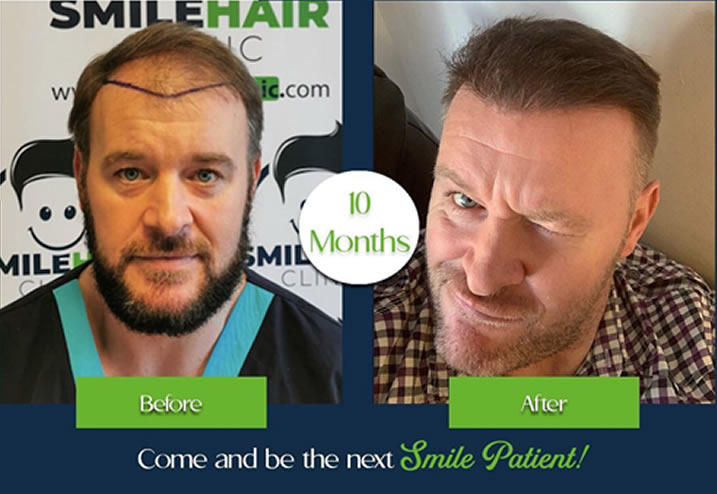 Cost
The cost of DHI transplants varies between clinics. The procedure is more costly compared to FUE and FUT methods. Most, the cost is determined by;
The number of grafts transplanted.
The location of the clinic
The expertise of the surgeon
Smile Hair Clinic offers you all inclusive packages, which means that you will exactly know how much will it cost you before your travel. So there is no hidden cost.
A quick wrap up
There are different types of hair implants. Whether you opt for DHI, Sapphire, FUE or FUT, the procedure should be performed by experts in the field. Choose the hair implant clinic wisely, and understand the risks involved, if any.