PUBG is a popular battle-royale game that attracts millions of players all over the world. Started as a fan-modification for Arma 2, PUBG grew into a stand-alone game that receives regular updates and expansions. PUBG was one of the first games that set the genre rules and served as an example to follow.
A hundred players land on an island and fight within the ever-closing circle. Meanwhile, they have to collect weapons, upgrades, armor, and resources. The uncompromised difficulty and vast variations of combat situations granted PUBG the title of one of the best battle royales on the market. It is never late to join the party, and PUBG will remain actual for a long time to come.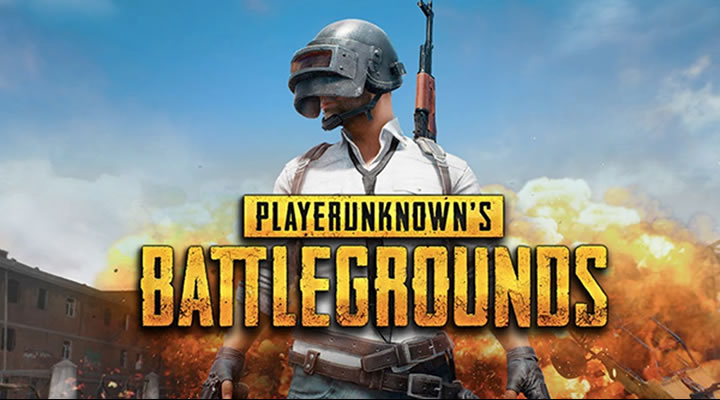 Any gamer, who wants to compete on a decent level in PUBG, needs a good gaming monitor in addition to everything else. There is such a monitor that can fit perfectly for PUBG battles. In this lg 27gl83a-b review, you will learn the essential features of the device and how it will enhance your experience with the battle-royale game.
Size
LG 27gl83a-b is a midrange gaming monitor with a 27 inches diagonal IPS display and impressive 2560×1440 resolution. Due to its size, the monitor greatly contributes to the immersion. The wast planes of the PUBG's maps may be perceived in their full glory. At the same time, lg 27gl83a-b is not extremely big and may easily fit on a desktop.
The monitor provides QHD quality of the image and has an aspect ratio of 16:9 – a standard for modern devices.
PUBG features both open and closed locations. You may find yourself in an intense sniper duel that takes place on a wast field, and in another moment trying to smoke out the enemies from a bunker.
Due to the QHD quality of the image, you will catch even the tiny details of the whole picture. It is always an issue to separate objects at a big distance. With LG 27gl83ab, you will have a slight edge in these regards.
Performance
However, size is not the only distinctive feature of the monitor. The performance of the monitor is one of the best in its pricing niche. It supports Free-Sync and G-sync technology, which makes the gaming experience tear-free. PUBG is constantly developing to remain actual. Visual effects are a part of this development.
Different times of the day and weather conditions provide enhanced visual effects. With variable sync technologies of lg 27gl83a-b, you will have both – high framerate and the qualitative image.
There are other technical aspects of LG 27gl83ab about which you should know. Check out this LG 27gl83a-b review to learn more about the monitor's design and other technical parameters. There you will learn more about the exact monitor's parameters and its fitting for general gaming.
Another strong side of the monitor is its refresh rate and response time. LG 27gl83ab shows the response time of 1ms and 144Hz of refresh rate. It is more than enough not only for PUBG but for the rest of the modern game as well. This performance capacity will show you a sharp and clear image during even the most intense battles.
PUBG is a game of contrasts. You need to collect resources, choose a tactically advantageous point to face an enemy, or have a gunfight with a group of hostiles. Often, these activities change one another at a rapid pace.
Vehicles are another part of PUBG's gameplay. The maps differ in size, but most of them are big scaled. Moving through them on your two may be tedious; therefore, there is a wide vehicle fleet at players' disposal. PUBG is not a racing game, but the fast motion in a car may create blurred images.
If you are caught in a battle during your road trip, then you need the sharpest image possible to locate the enemy and stand for yourself. Luckily, with LG 27gl83ab, you will have the whole experience of PUBG battles without any graphical issues, image tears, or blur motion.
The game is a combination of the third person and first-person shooter: a general view is from the third-person perspective, a player views an avatar in full height with all the gear equipped.
At the same time, when there is a necessity to aim precisely, the game toggles to the first-person view and shows the gun's scope or sniper's crosshair.
During intense combat, a quick change of views may cause minor visual issues due to the low response time of the regular monitors. At the same time, LG 27gl83ab almost nullifies such issues and provides a smooth and sharp image in any situation.
Color and Images
Besides the great performance, the monitor has a rich color palette. All colors are vibrant that makes the landscapes of PUBG maps look even more gorgeous. The game features various locations such as urban streets, industrial zones, rural houses, fields, and forests.
Each of the levels and biomes looks great with the LG 27gl83ab color technology. There is, however, a minor issue – the monitor does not show the black spectrum in the dark areas. Therefore, there might be certain disadvantages on the night maps during the game. Still, you may fix the issue with increased brightness and contrast.
Bottom Line
To sum up this lg 27gl83a-b review, it is a good monitor that provides everything necessary for a PUBG player – decent performance, high resolution, and qualitative image. LG 27gl83ab is ready for most of the game's situations – both quiet and intense. It easily fits any sort of playstyle, and you will find the monitor's features useful in scouting the enemies, gathering resources, or going through intense, close-quarter battles.
With its high-end performance, the monitor easily fits in any gaming setup and provides great functionality for a relevant price. There could be minor issues related to the monitor's design or connectivity, but they do not matter much in terms of performing in gaming in general and PUBG in particular.